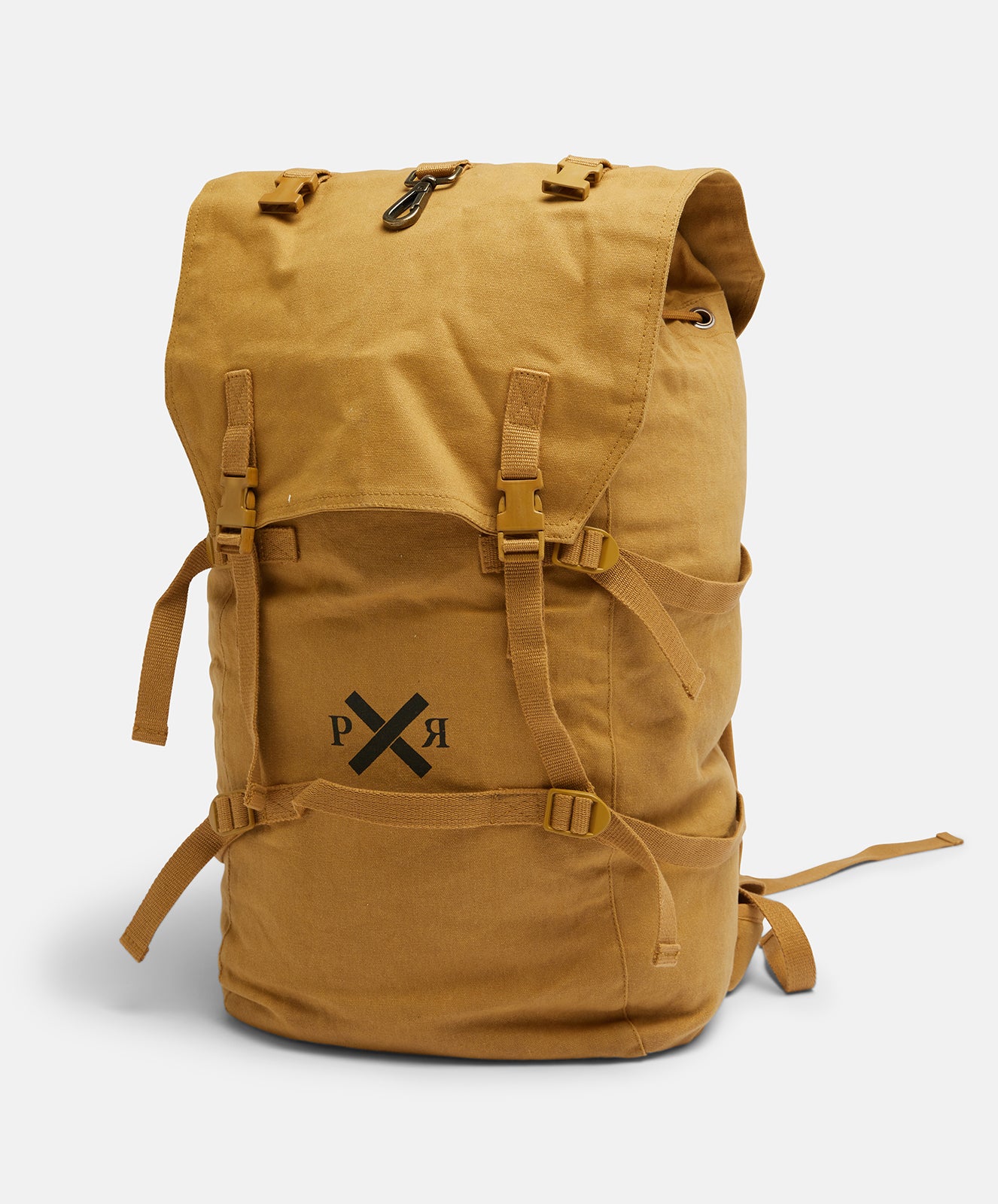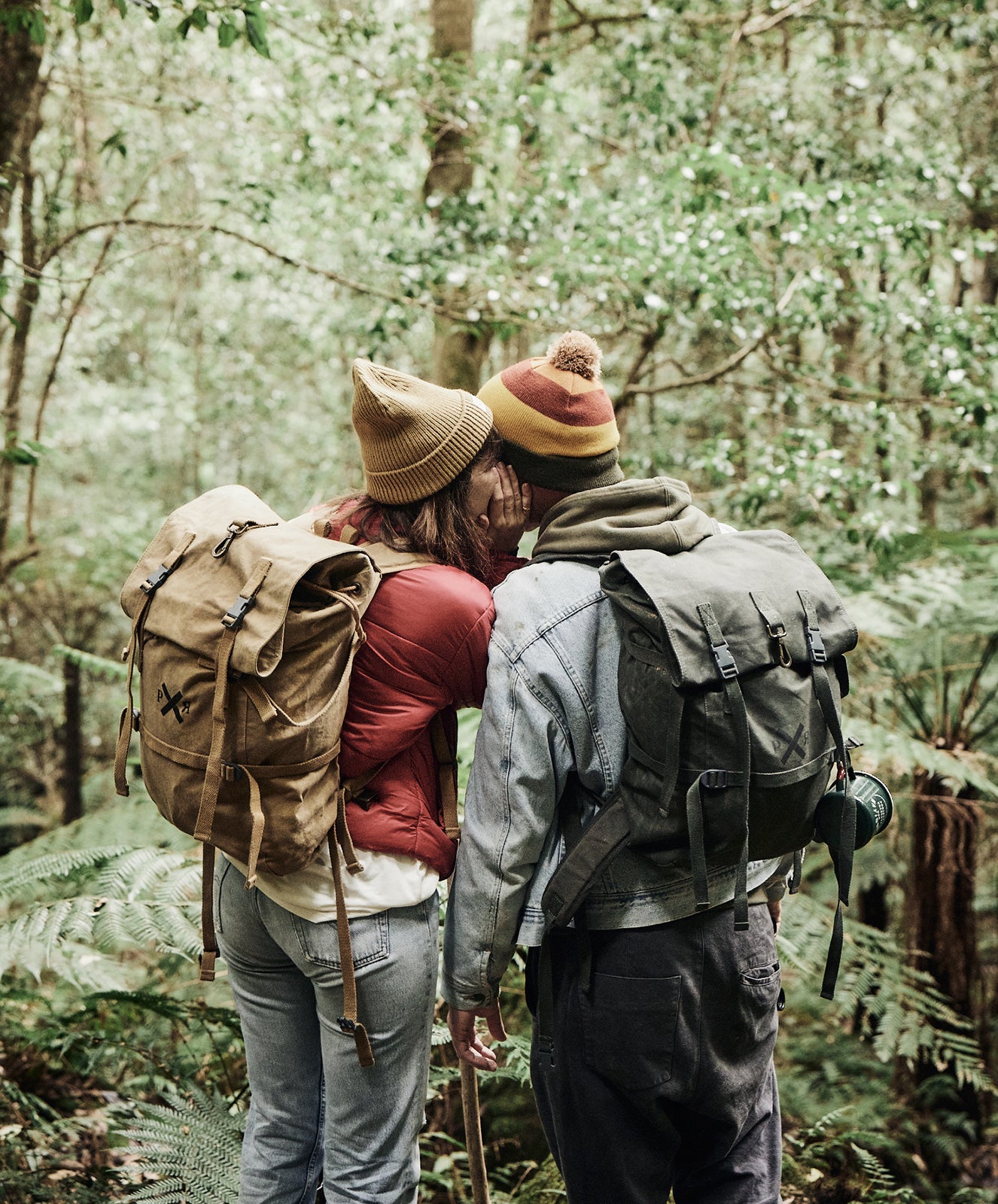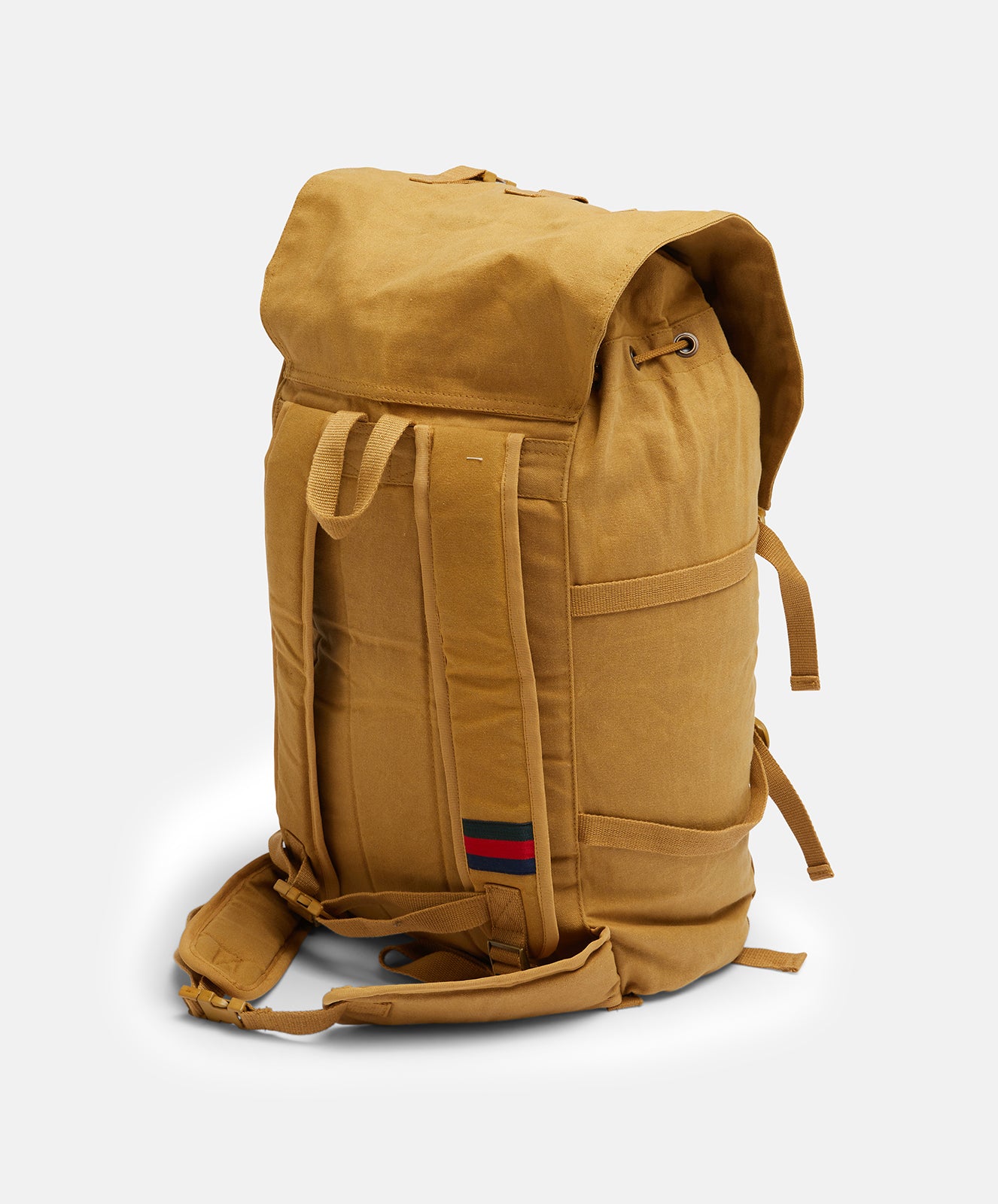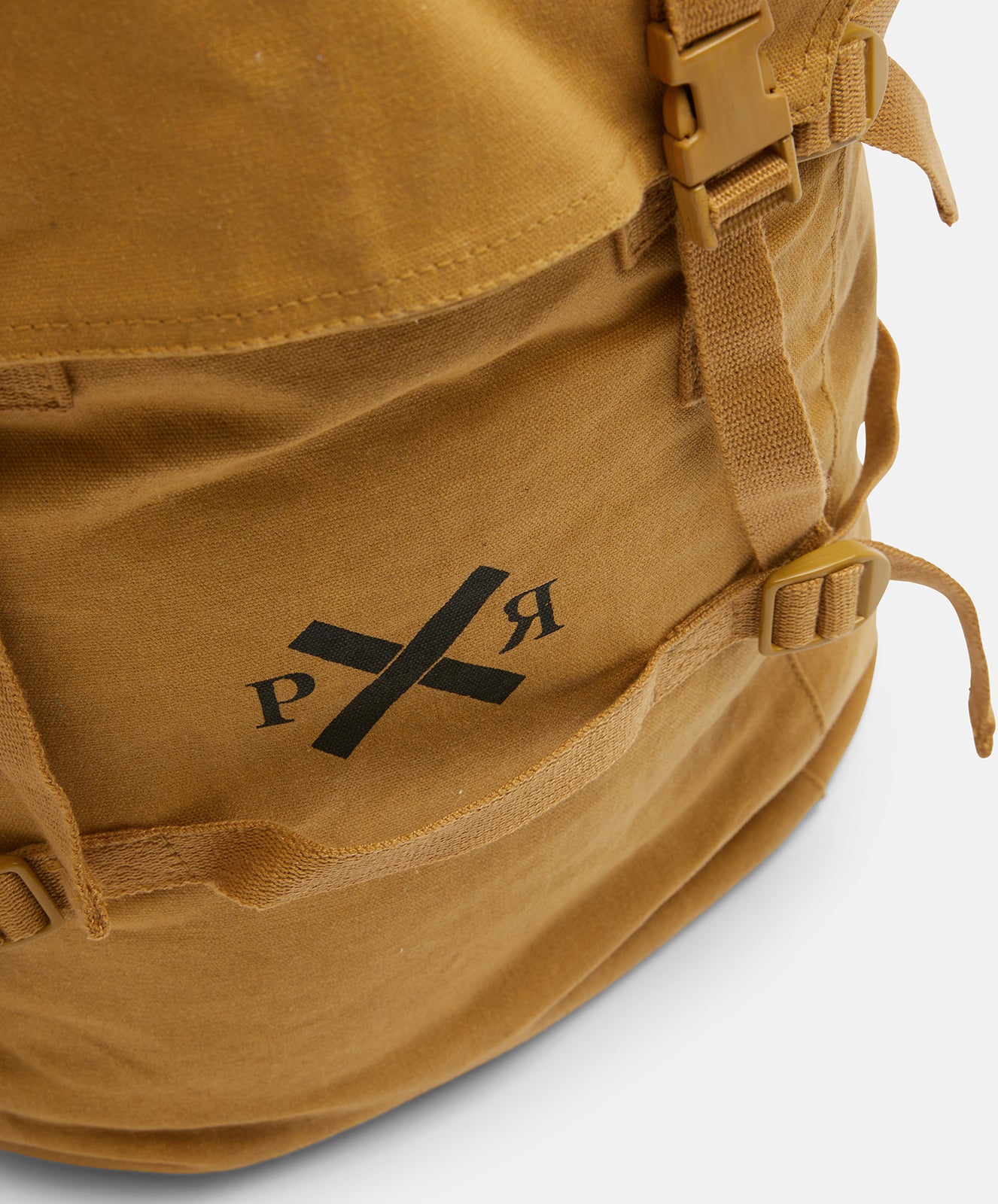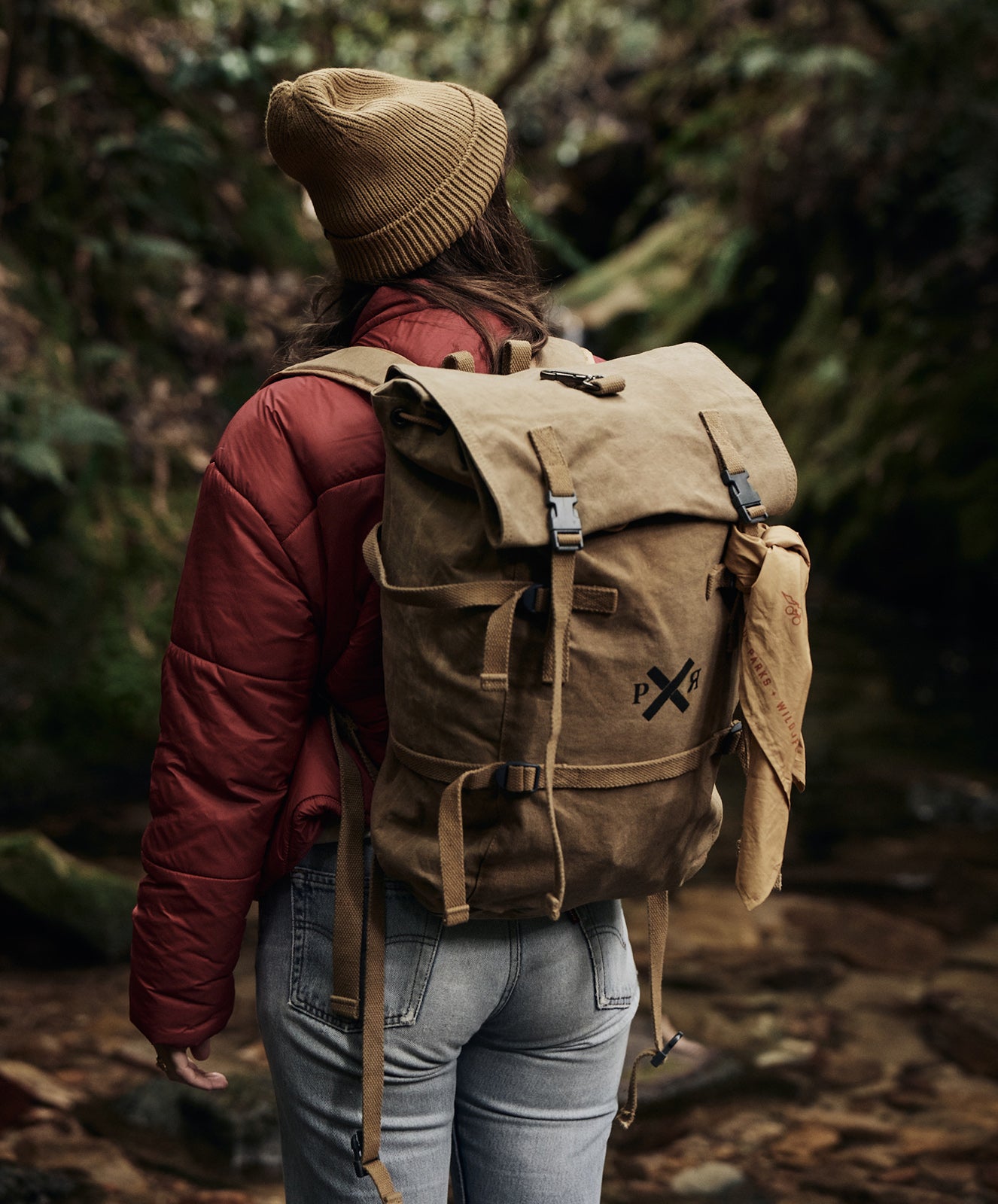 Slow Road Waxed Canvas Backpack with Cover | Clay
Our new backpack is part of our 'Slow Road 'collection that screams pack up your adventure vehicle and get the hell out of here. We love the vibe of this collection and the new backpack. I'd call this bag a day pack suitable for a big day out. Not rainproof but water-resistant. It has a few levels so if you're full the lid extends and if you like it tidy it can shorten its lid.
Note: This product is made using waxed canvas. As these pieces are handmade and washed, each one will have its quirks and character, which may also vary slightly from the image shown.
Full Open 73cm x 39cm x 20cm / 28" x 15" x 8"
Rolled Down 60cm x 39cm x 20cm / 23" x 15" x 8"
55L
100% Waxed cotton canvas
Canvas subject to fade
Spot wash only
Do not use hot water
No detergent
Do not leave in sun
Made in India with local craftsmen
Designed in Australia by us