ROLL ON UP
TICKETS AND ACCOMODATION
Tickets are $150 per person and sold as a 'Van' or 'Glamp Tent' packages. This adventure is all about rallying your mates, lover, or significant other to enjoy the great outdoors together.
Check out more about the options below.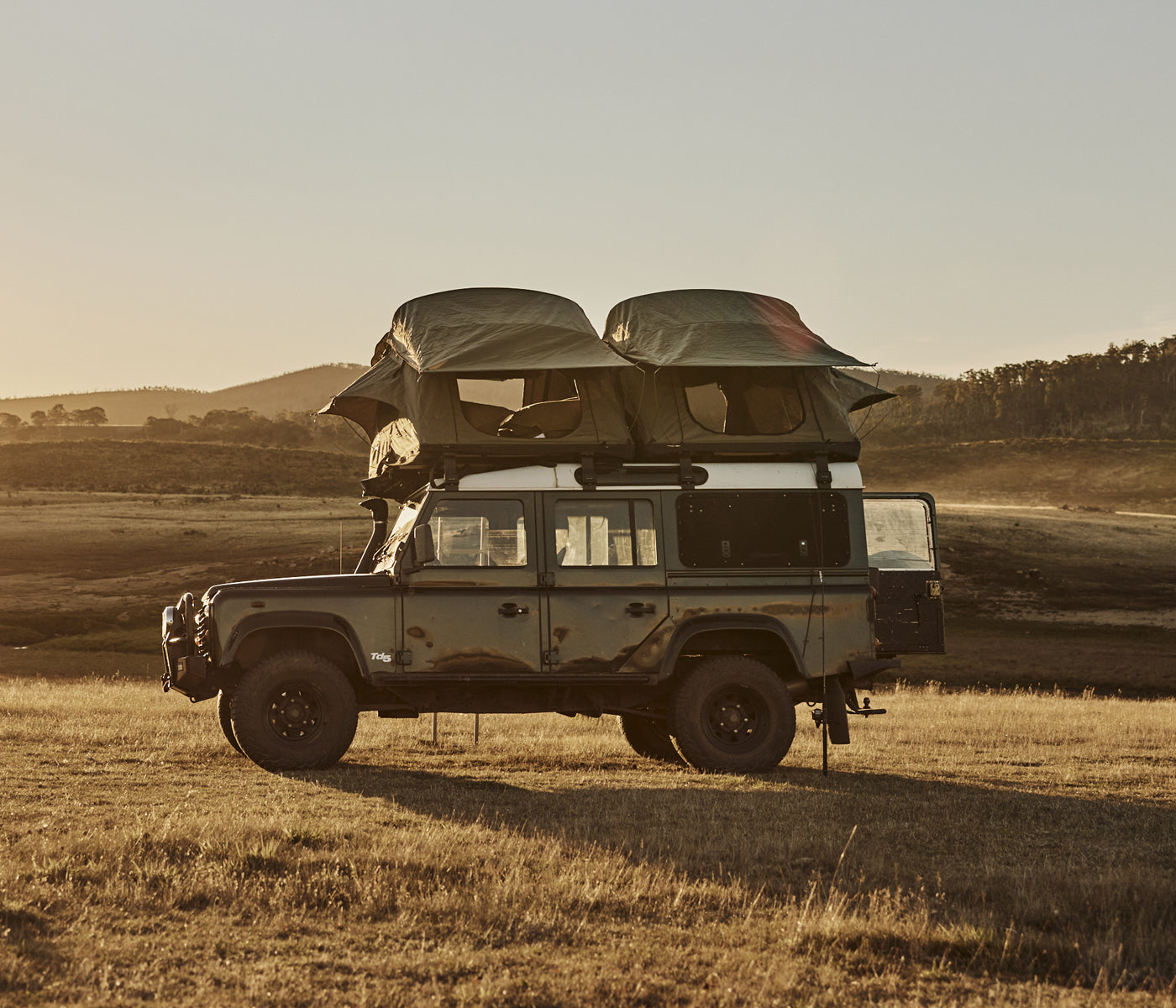 VAN SITE
ONE VAN PER SITE
$150 per person, max 4 people per 4x6m van site.
Tickets are sold as a package (van site) i.e. 1 purchaser (the organised friend) gets $150 from each mate and books the van site package.
Don't be fooled by the word 'Van', get creative and pack a mattress in the back of the car - we aren't in the business of leaving anyone out!
VAN SITE
VAN SITE CONFIGURATION
Van site 6 X 4M
One vehicle per site - max 6m in length
Max 4 people per site

Configurations can include:
Van only
Van + small 2 man tent
Van + swags

Camper Trailers, RV's and modified buses are not permitted.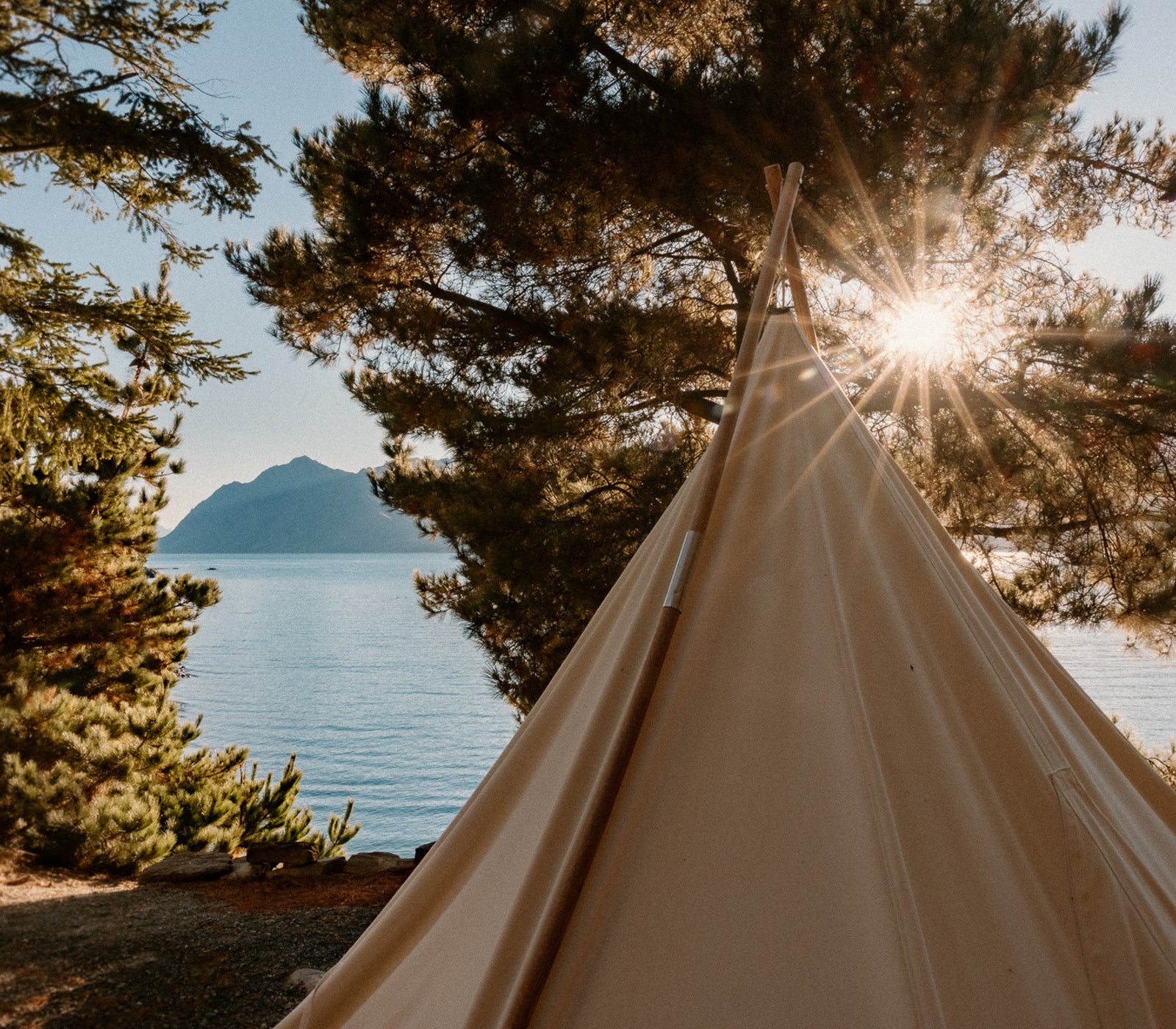 GLAMP TENT SITE
GLAMP TENT (2-4 PEOPLE PER TENT)
For the adventurers who don't like sleeping on wheels, we have a very limited amount of 'Glamp Tent' sites available. $150 event ticket price per person will be added to your chosen 'Glamp Tent' package.
All glampers will need to park in the designated car park and take a short walk to their allocated tent.

GLAMP TENT PACKAGES
GLAMP TENT COSTS + INCLUSIONS
Configurations can include:
1 Glamp Tent 2 people = $290 (2 single mattresses)
1 Glamp Tent 3 people = $330 (3 single mattresses)
1 Glamp Tent 4 people = $370 (4 single mattresses)
Tents includes:
One 6m Glamp Tent
Single high density foam mattresses with bottom sheet
Door mat and hardwood entrance deck outside
BYO:
Blankets, sleeping bags, pillows, lighting etc.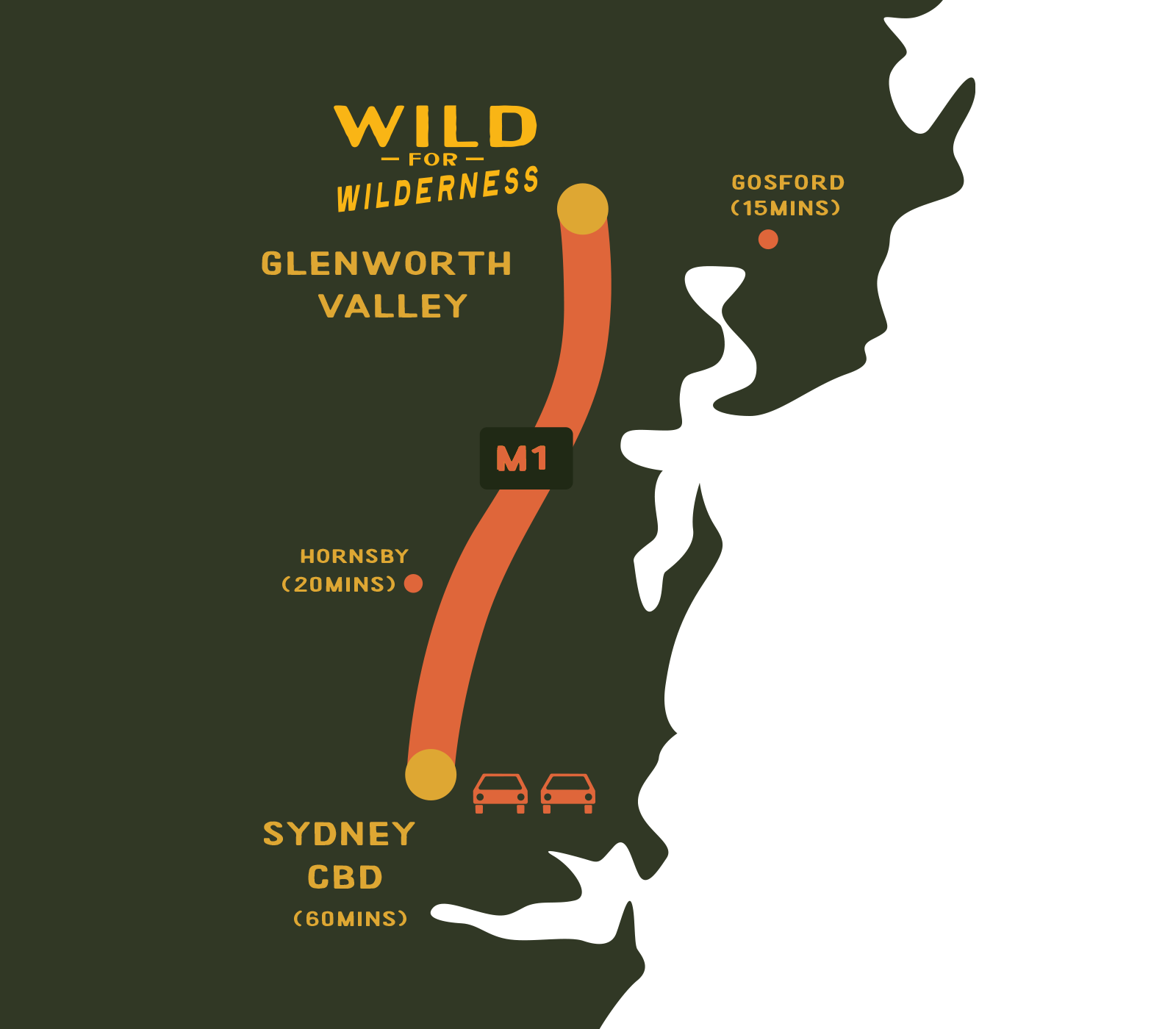 Getting there
Glenworth Valley
Only one hour from Sydney CBD, a 25 minute drive north of Hornsby, or a 20 minute trip from Gosford, Glenworth Valley is makes for the perfect venue.
Take the Peats Ridge exit and follow the signs to Glenworth Valley. Roads are suitable for standard vehicle access.