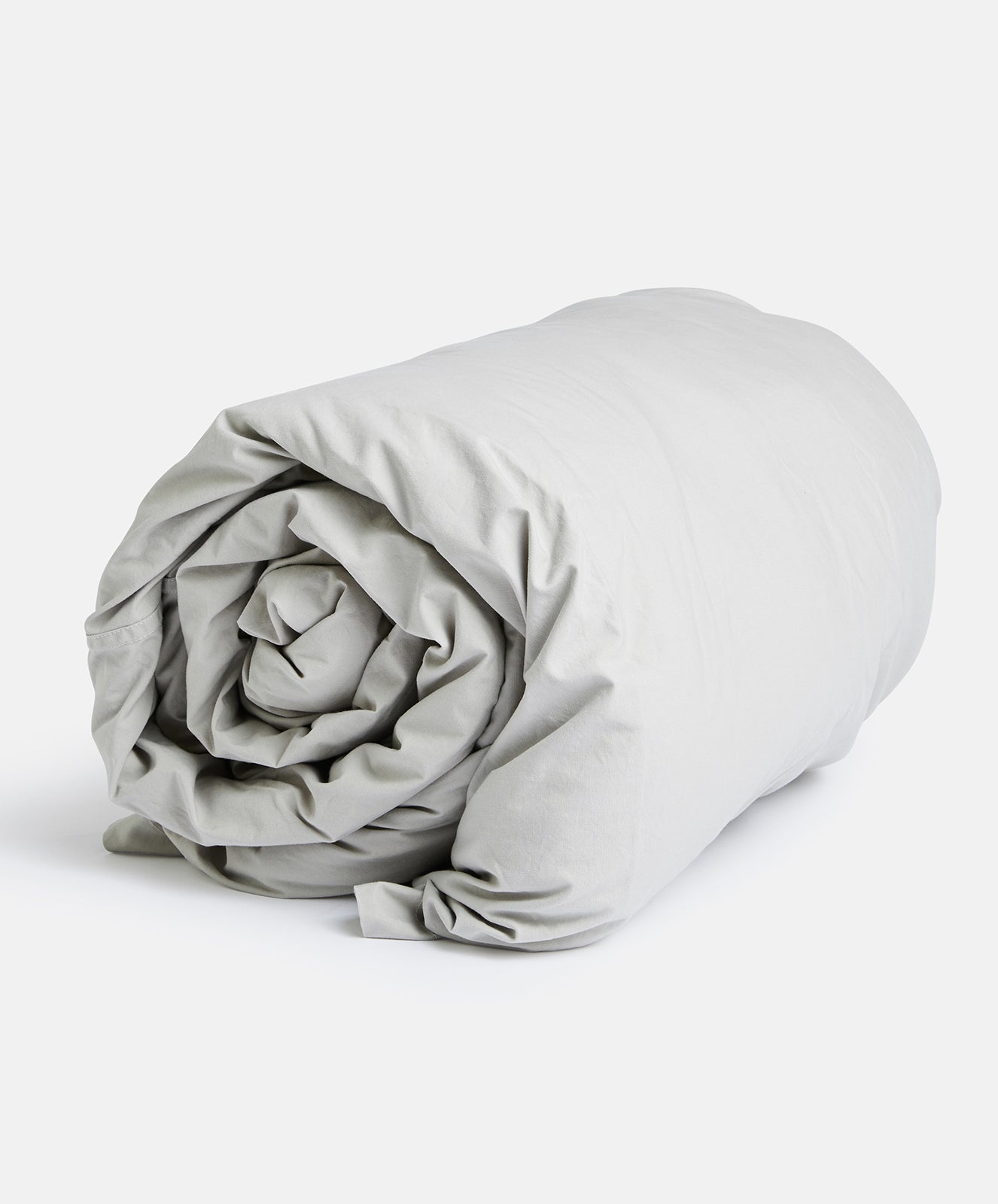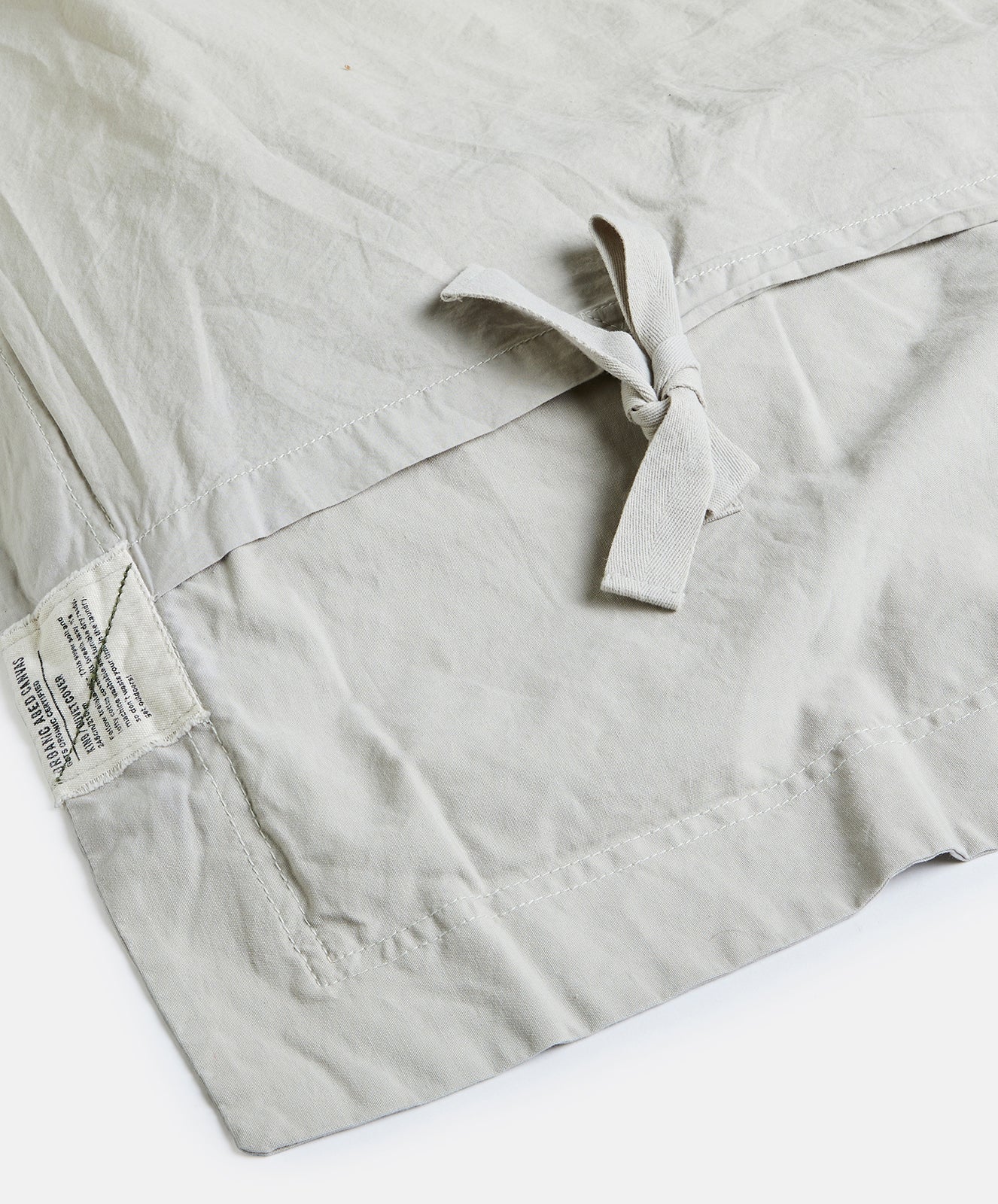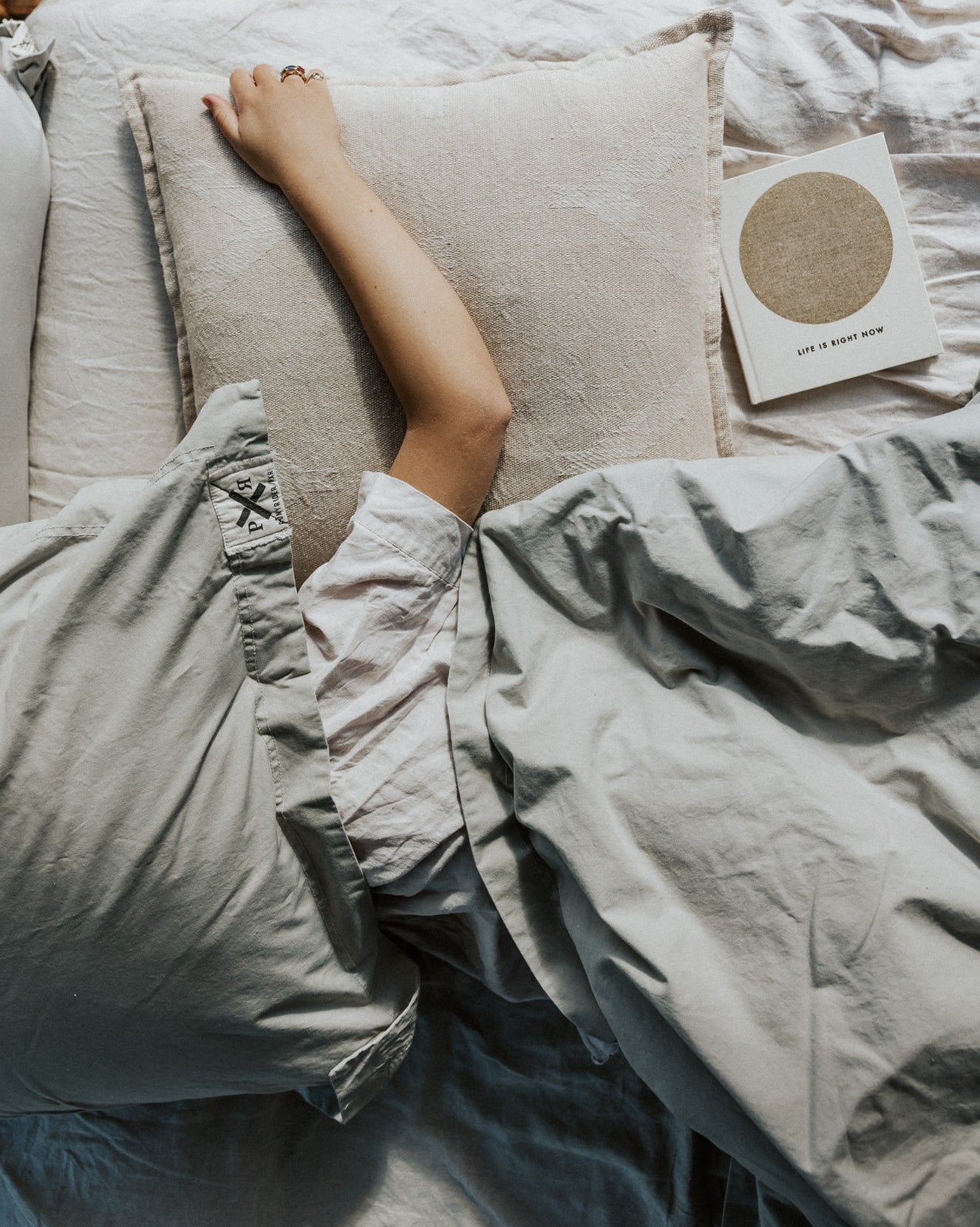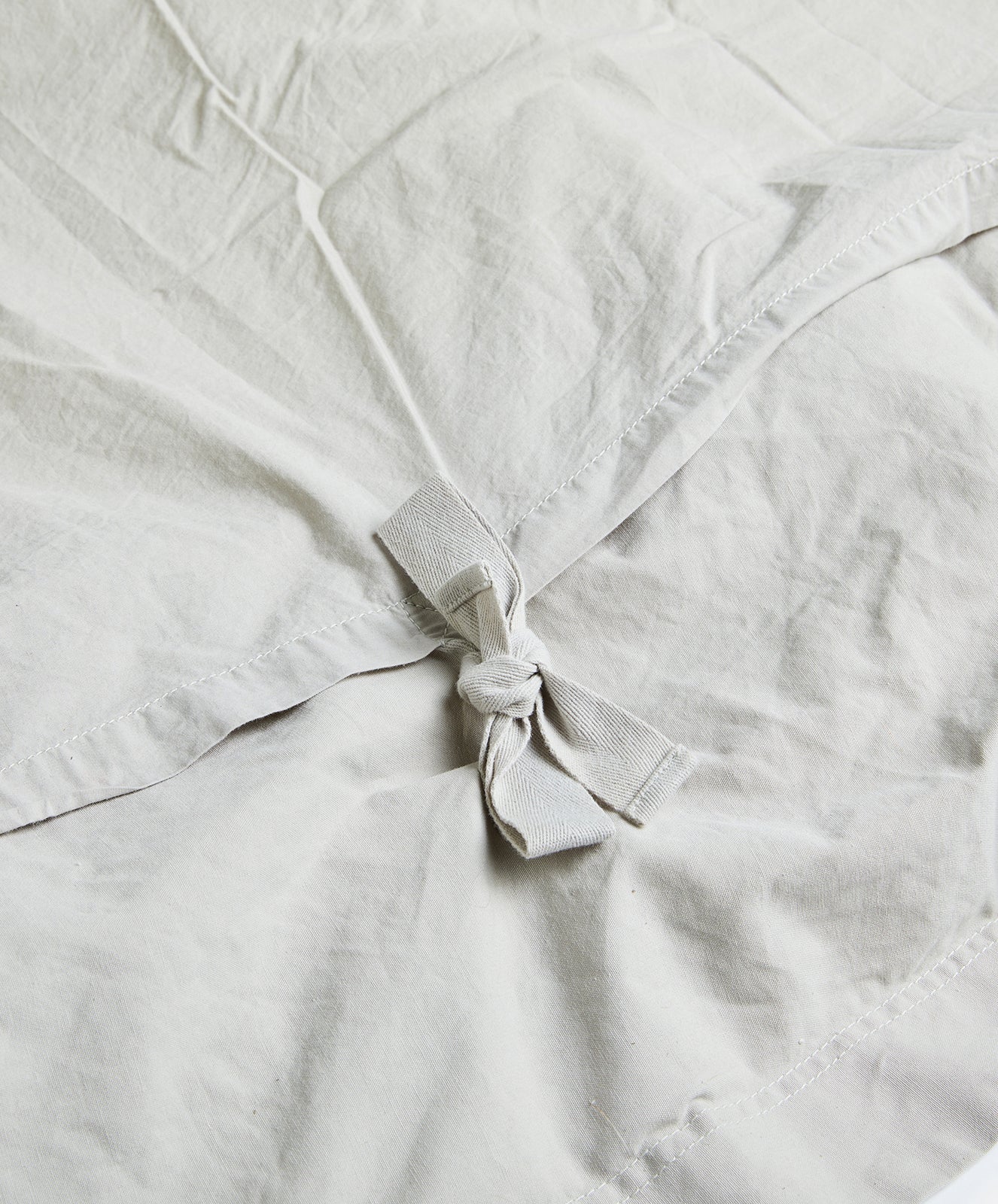 Organic Canvas Duvet | Stone
We've been trying to master this colour for some time. It's not white, it's not natural nor is it calico, it has a slight coolness and a mild warmth from the yellow thrown through it. The best compliment we can do is mimic nature, our greatest teacher and master of creativity. So enjoy this complex basic, we worked hard to master it.
Canvas is our new best mate. Its durability and versatility are only the basis of this awesome product. So naturally, with all this admiration for canvas, we decided to create some new bedding for you guys. With winter fast approaching a new duvet cover is a must. Don't mess around, these guys will be gone before you know it! Features tie closures!
GOTS Certified Organic Canvas Stonewashed Bedding Collection - An eco-experience in bedding.
140 x 210cm Single / 55"x 83"
180 x 210cm Double / 63"x 83"
210 x 210cm Queen / 83" x 83"
245 x 210cm King / 96.5" x 83"

Standard AU sizing
100% GOTS certified organic canvas
Percale lining
Cool machine wash gentle cycle
Lay flat to dry
No tumble dry
Do not leave in sun
Made in India by local craftsmen
Designed in Australia by us