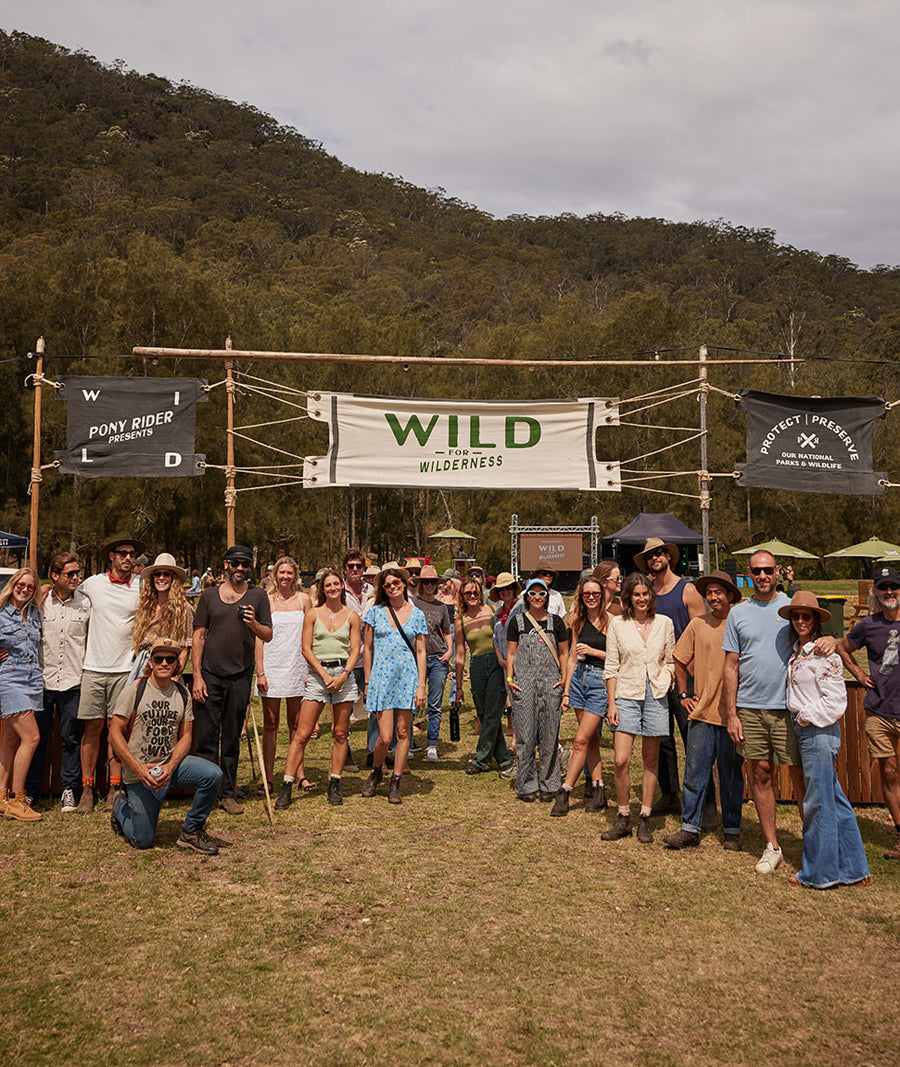 Wild for Wilderness
Wild For Wilderness 2023 - Over $30,000 Raised!
Wild for Wilderness 2023 - We did it!
Together we raised a whopping $31,253 - Cheers to that!
Our inaugural event launched in spectacular style last weekend, and was, without a doubt, the most epic two days of vans and campers galore, thrilling adventure films, and live music - all rolled into a whirlwind of fun with one clear mission: to support our beloved National Parks.
These funds will go directly to the 'Foundation for National Parks & Wildlife' to assist in buying land to grow Australian National Parks. This is vital work that will help preserve Australia and its wildlife for generations, so thanks to YOU and our invaluable partners we can, and are, making a difference.
Sisuu ice baths and breathwork followed by Cedar and Salt sauna was a highlight for campers, but for us it was the endless smiles and laughter, and witnessing people's inner WILD child coming out at the camp games.
Of course none of this would have been possible without our associate partner Stone & Wood, your generosity, belief in the vision and your willingness to stand with us has been instrumental in making this event a reality. Your contribution not only made this event possible but has also created a lasting impact on the preservation and appreciation of our national parks.
Together with all our amazing partners and sponsors, Yeti, Trakka, Single O, Azteca Margaritas, Natural Order Wines, Sisuu, Cedar & Salt, Adventure Reels, Bush to Bowl, Washbloc, Then B, Frankie Co Hire, My Tribe Boots, Salarymen, Banagun, Off the Wally, Mitch Tomlinson, Glenworth Valley, Monster Children, and the entire on ground dream team we have not only made a dream reality – we created an event that gives back to our national parks but also provided a space and experience that connects communities, people, and the land. This event has brought people together in such a positive way, and it has left an indelible mark on all who have been a part of it.
Thanks for showing up legends and bring on Wild for Wilderness 2024!