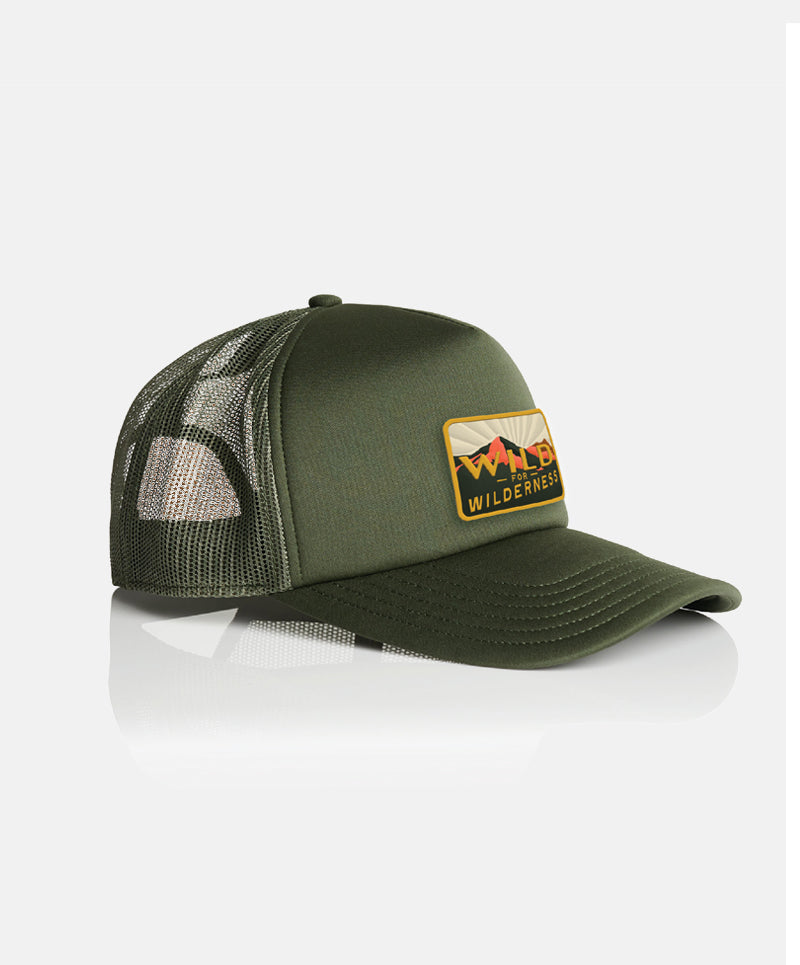 Wild For Wilderness Trucker Cap - Cypress
Be the Green Hat Trailblazer at Wild for Wilderness! Grab your Wild for Wilderness Caps and breeze past those event-day queues! Secure your headgear early so you can enjoy the show, not stand in line.
As Wild for Wilderness beckons from the horizon, we've covered your adventurous headwear in green style. And with every purchase, you're supporting our National Parks! 
100% cotton
Plastic snapback