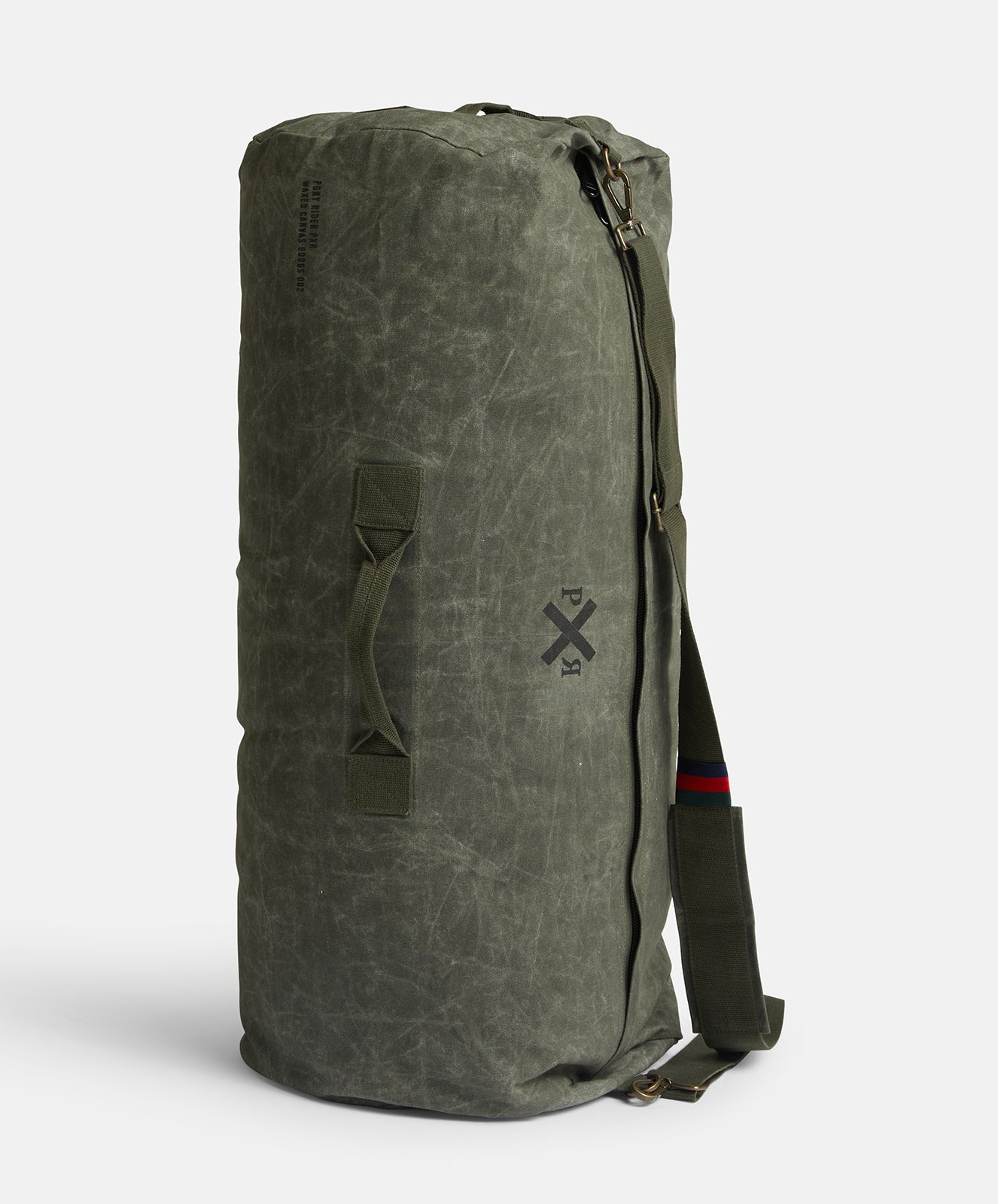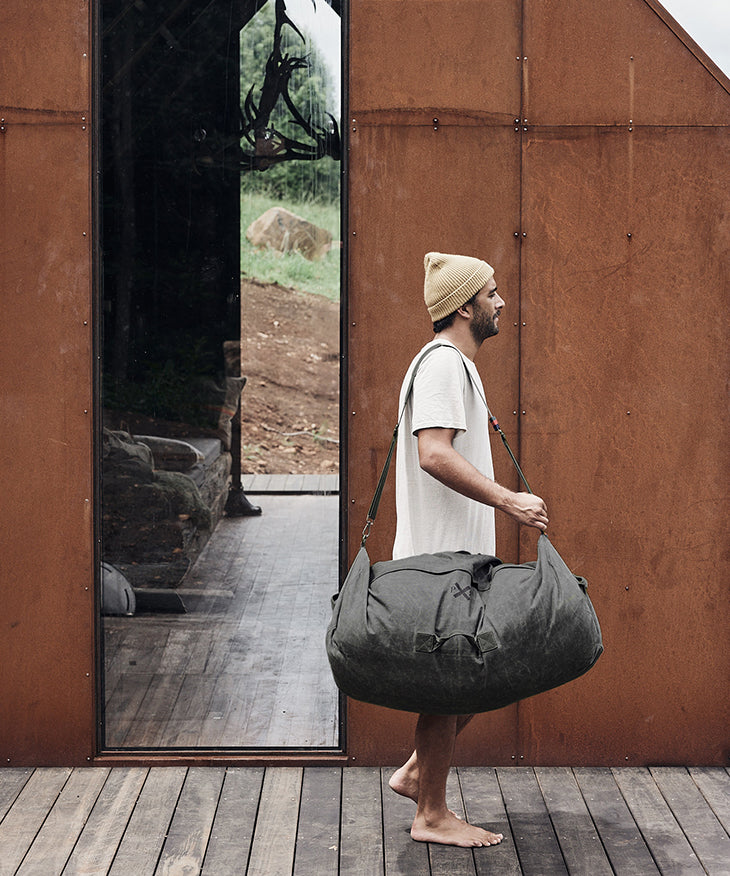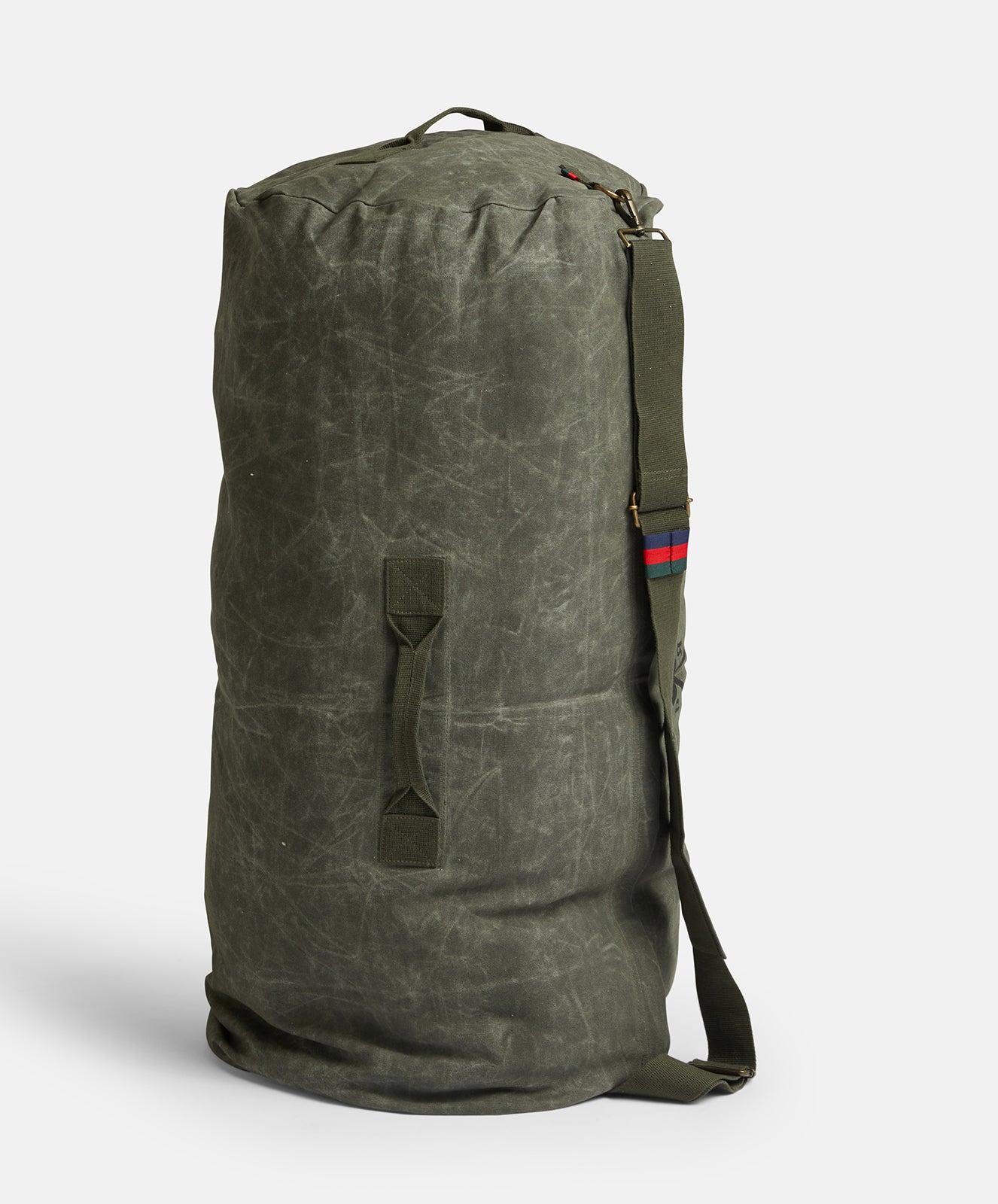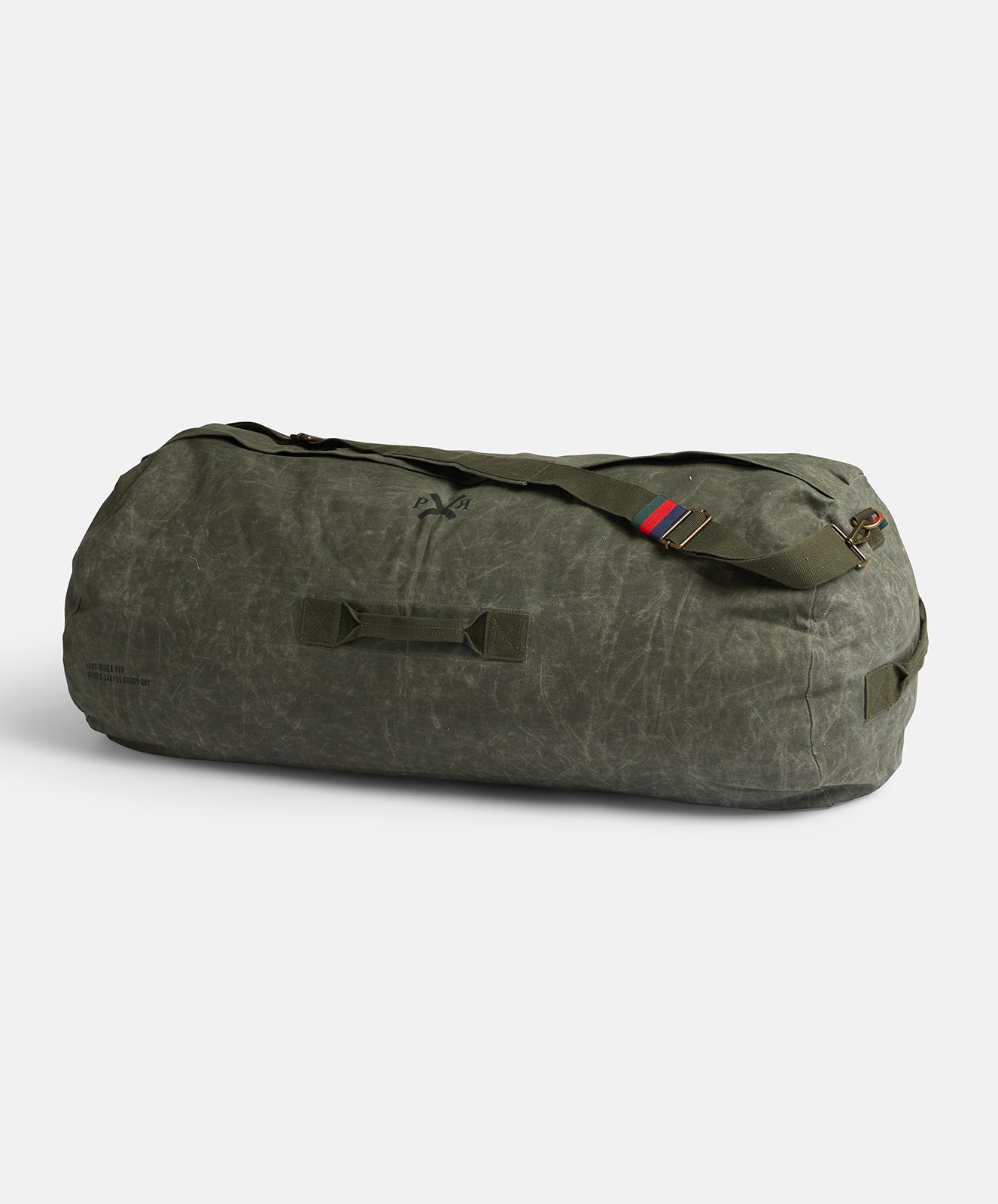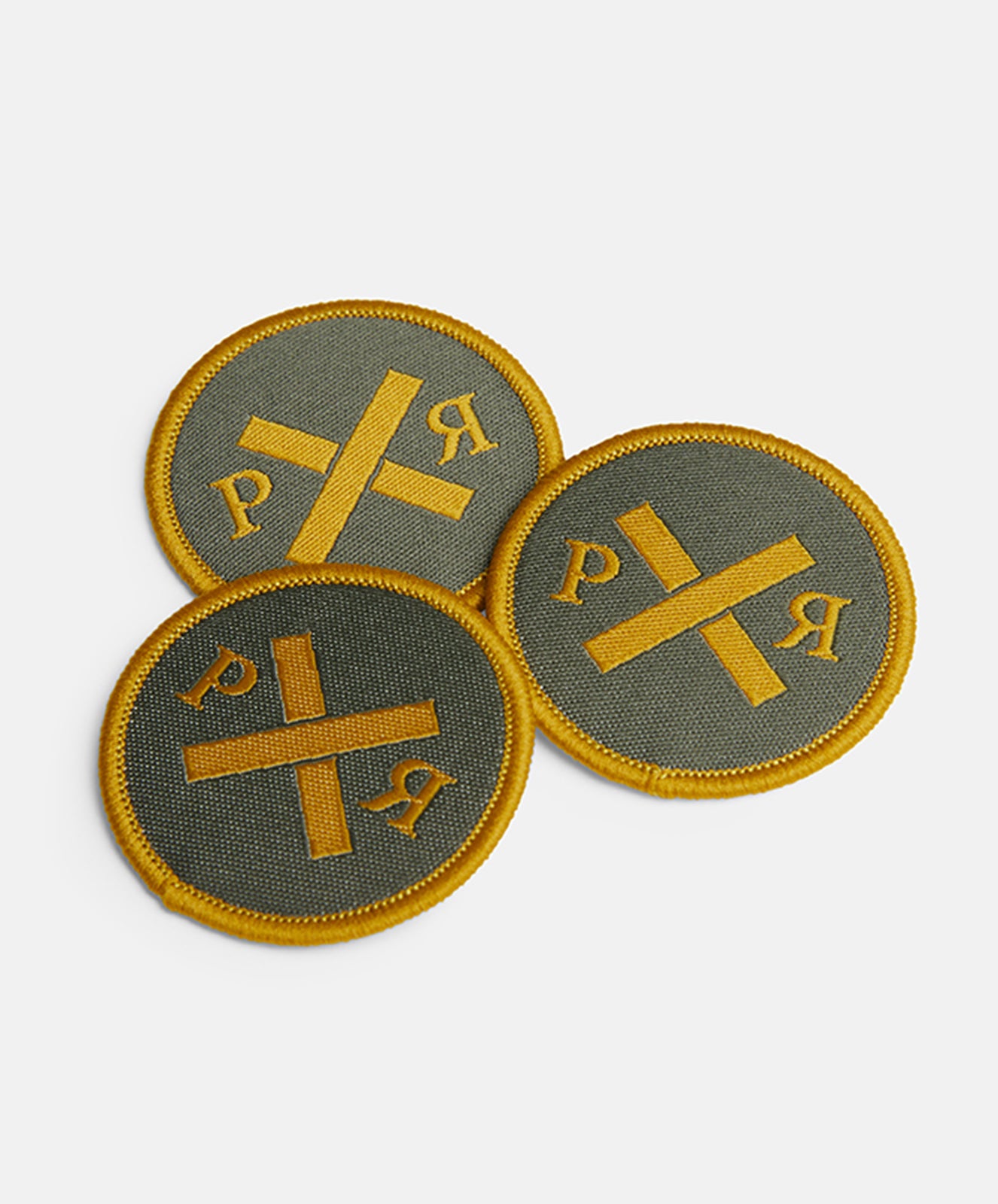 Slow Road Duffle Bag | Green
If the 'Slow Road' collection doesn't scream pack up your adventure vehicle and get the hell out of here then I don't know what will! We are super excited to introduce you to our Waxed Canvas Duffle Series.
They come in a few sizes and a matching toiletries bag so you can grab the whole set. The large one is exceptional for keeping all your pillows and bedding in one spot.
These bags feature two handles on the body of the bag and one handle on the end for easy carry, a zip closure to lock all the good things away, an adjustable bag strap and a stitch-on patch to get that scout vibe!
Note: This product is made using waxed canvas. As these pieces are handmade and washed, each one will have its quirks and character, which may also vary slightly from the image shown.
Small 60cm x 52cm x 40cm / 24" x 20" x 16"
Medium 70cm x 62cm x 40cm / 28" x 24" x 16"
Large 90cm x 62cm x 40cm / 35" x 24" 16"

Maximum carrying weight is 15-17kg.
100% Waxed cotton canvas
Canvas subject to fade
Spot wash only
Do not use hot water
No detergent
Do not leave in sun
Made in India with local craftsmen
Designed in Australia by us