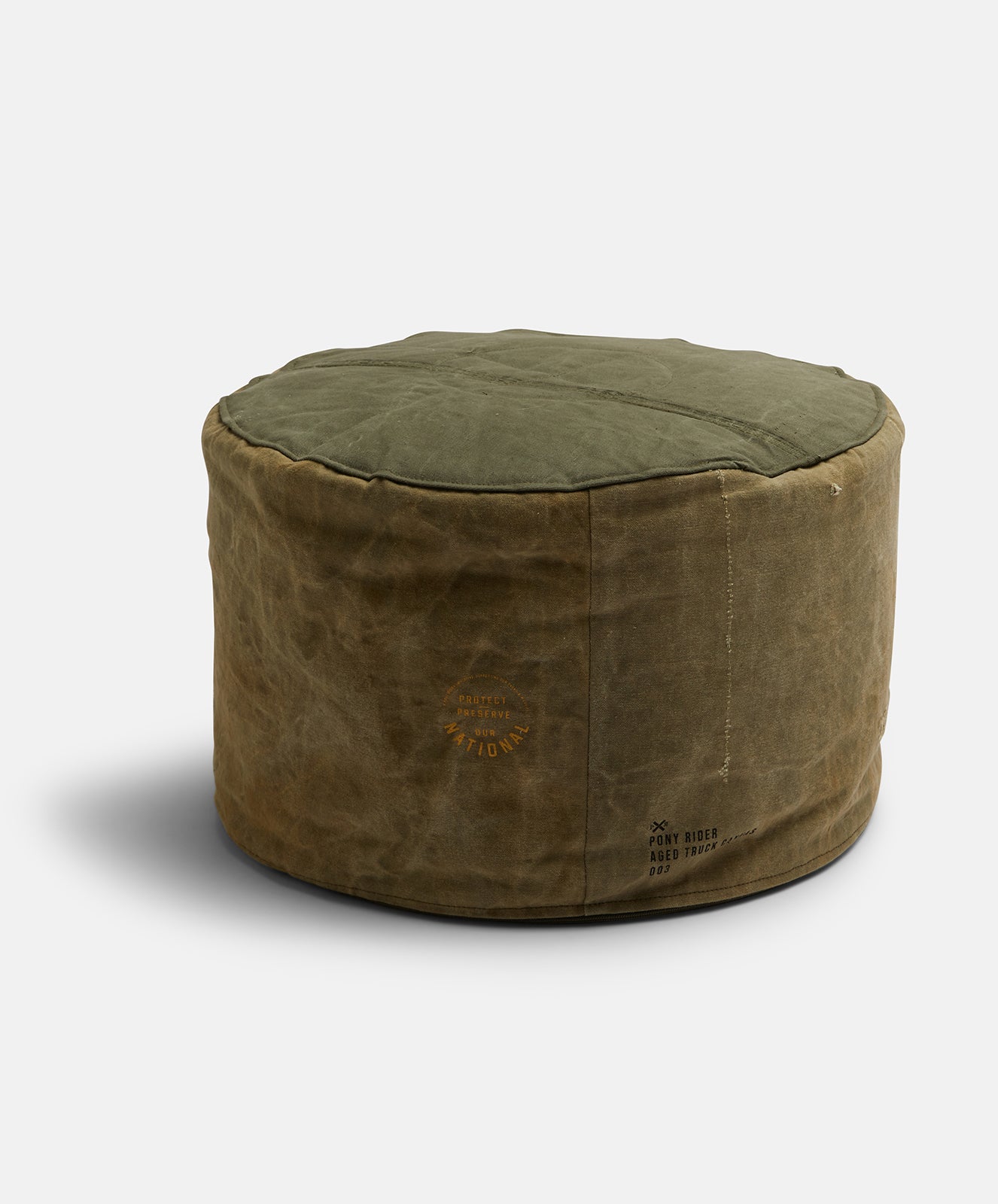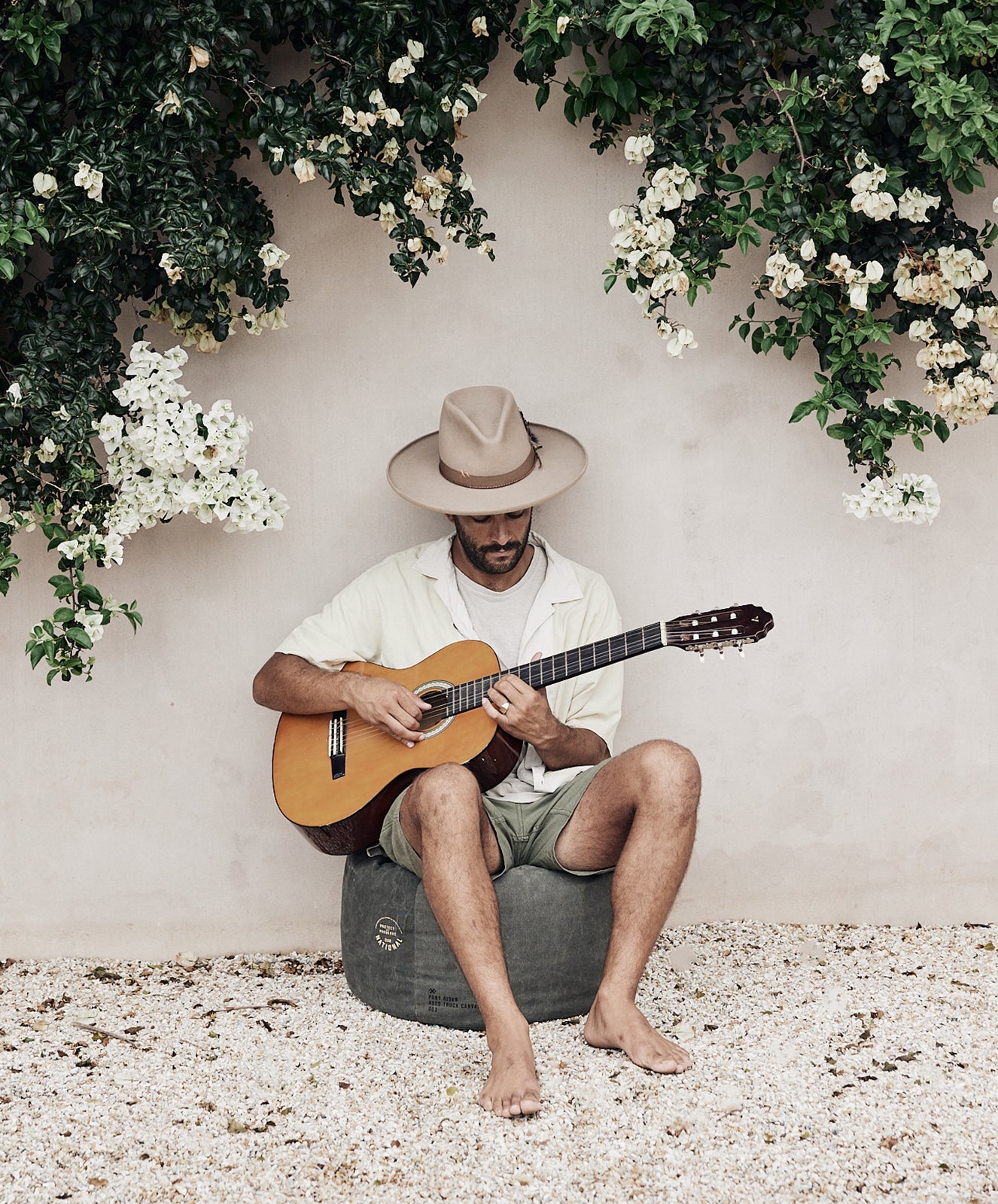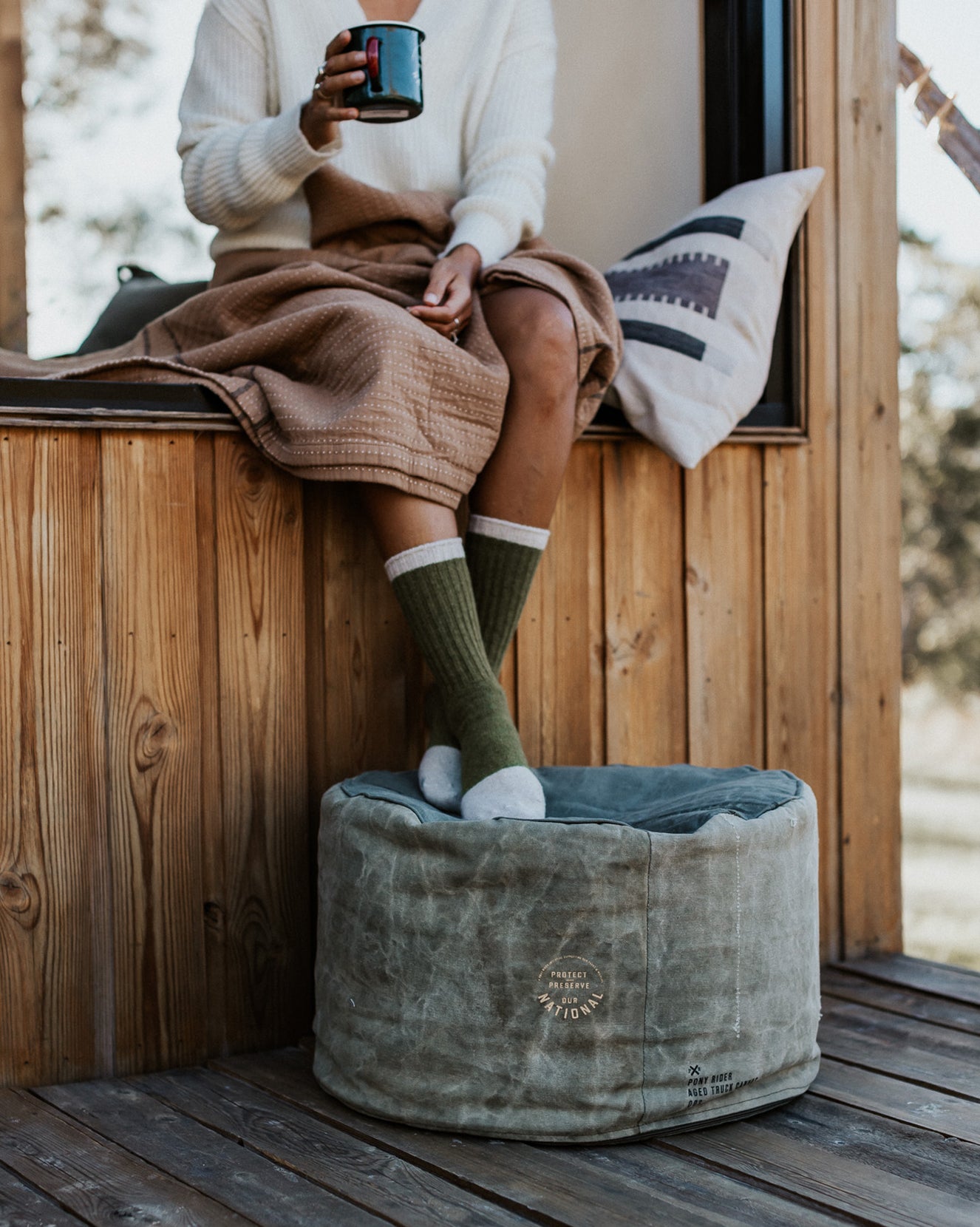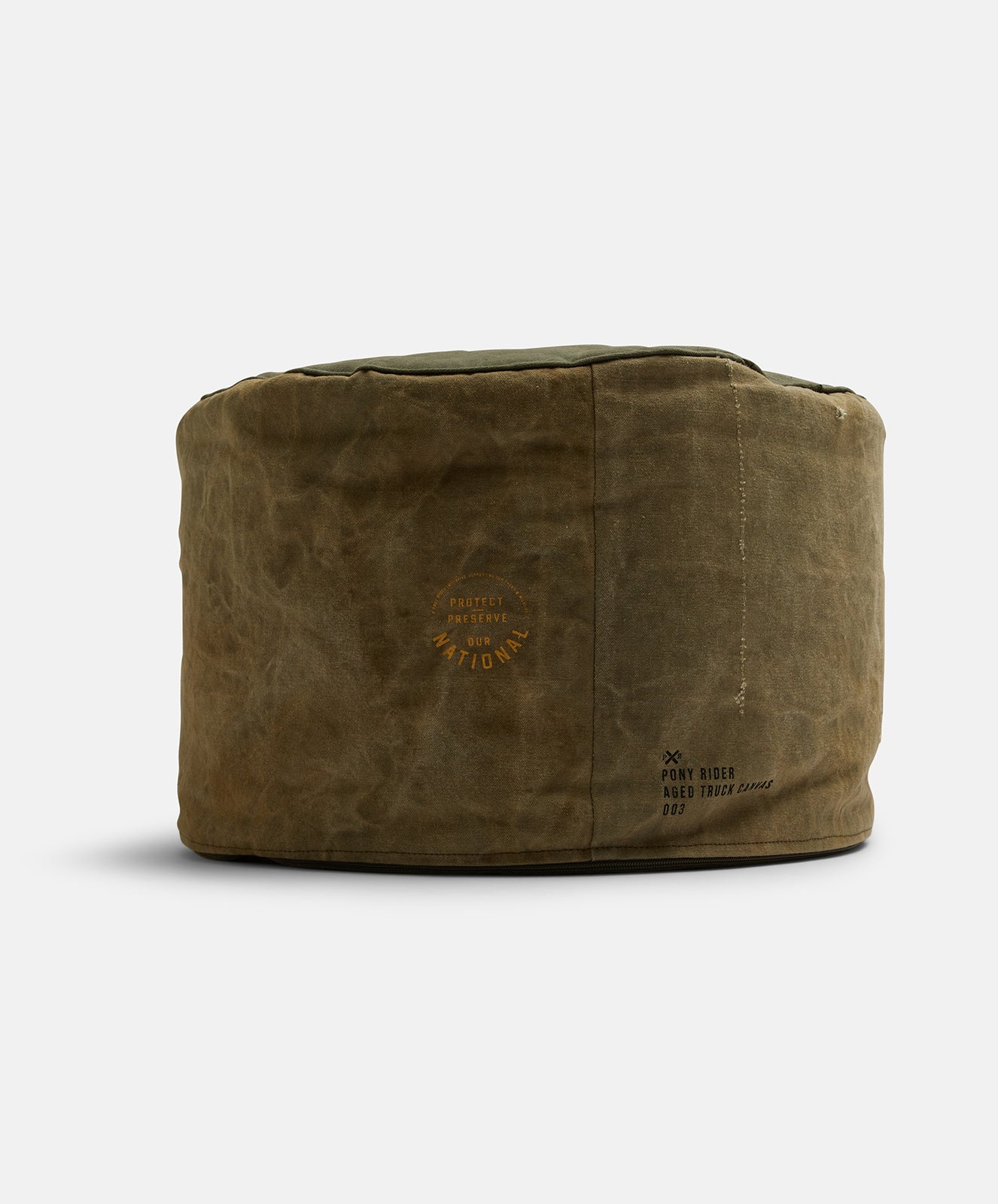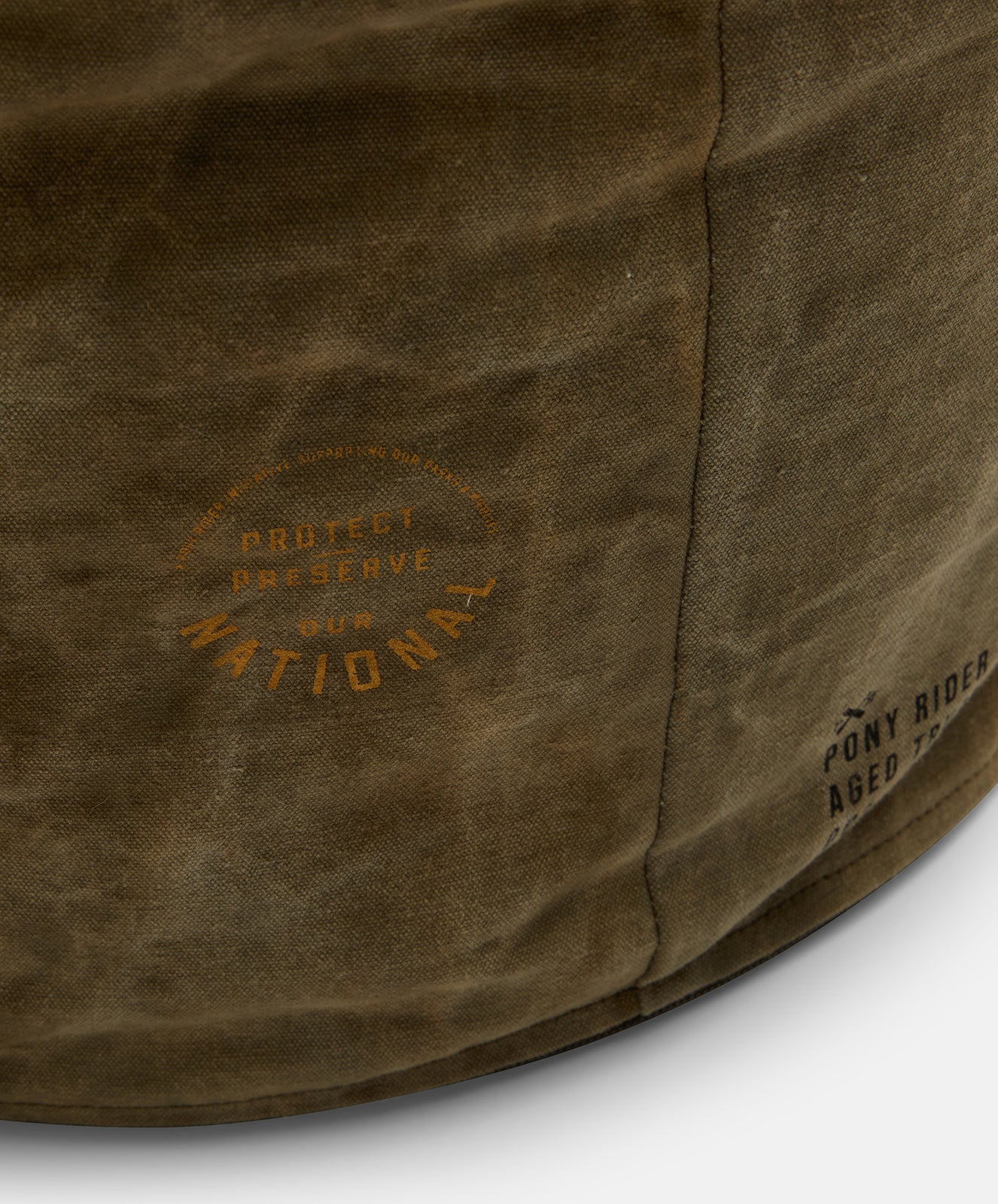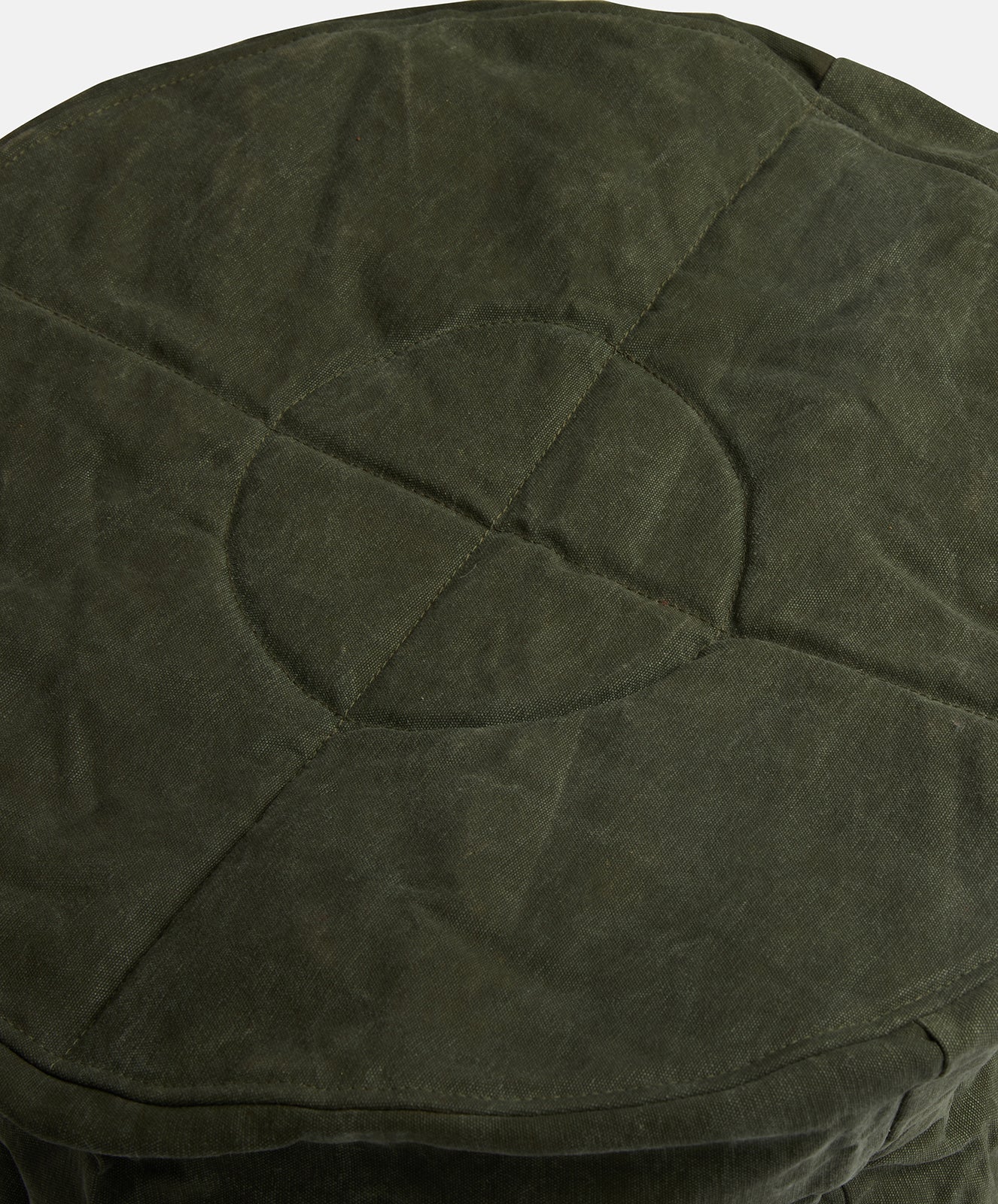 Our National Green Ottoman
Our ottoman is a great companion by the fireside next to your lounge or a good footstool. 
Made from durable upcycled canvas with an inner lining to add your beans. Features a padded top for extra comfort. It also comes with the National Project stamp, so this guy is a donator. Every time you purchase one of these little gems, a percentage of funds goes towards our National Project. Click to read more here.
Note: This product is made using upcycled army tent canvas. Each one will have its quirks, character, unique marks, wear and tear and even old graphic type. 
This Ottoman does not come filled. It fits around 0.5 bags of beans (approx. 2.5L) and includes an inside sleeve for effortless washing. We highly recommend filling your Pony Rider products with Envee's plant-based beans. They are a sustainable, comfortable, and durable alternative for bean bag filling. Produced in Australia from Ingeo, these 100% plant-based beans have a lower environmental impact than traditional plastics like polystyrene, and their carefully engineered paper packaging prevents spills during rough deliveries and makes filling a breeze. Head over to https://envee.eco/ and get your conscious fill.
100% Upcycled truck canvas
Cool machine wash gentle cycle
Lay flat to dry
No tumble dry
Do not leave in sun
Made in India by local craftsmen
Designed in Australia by us