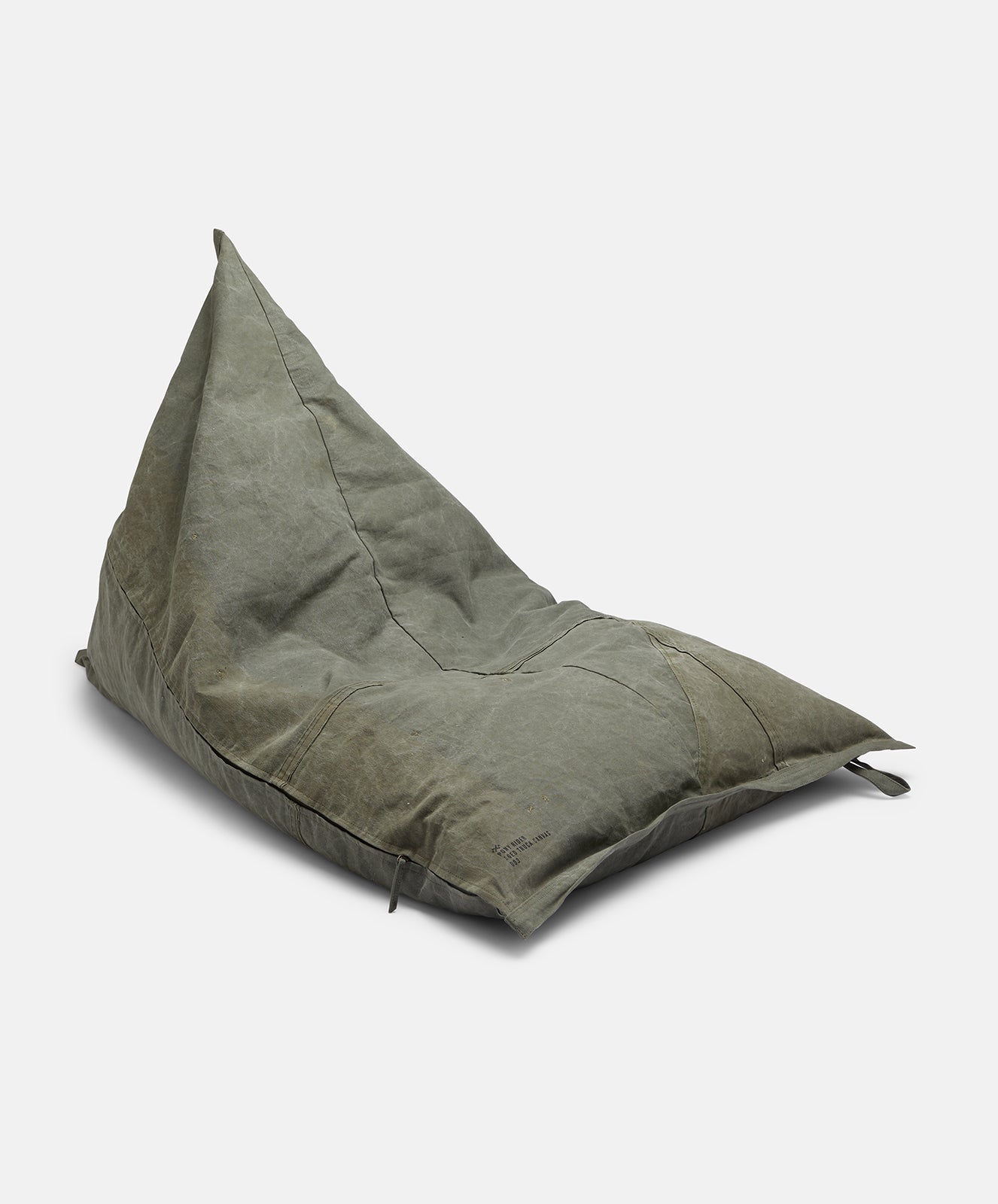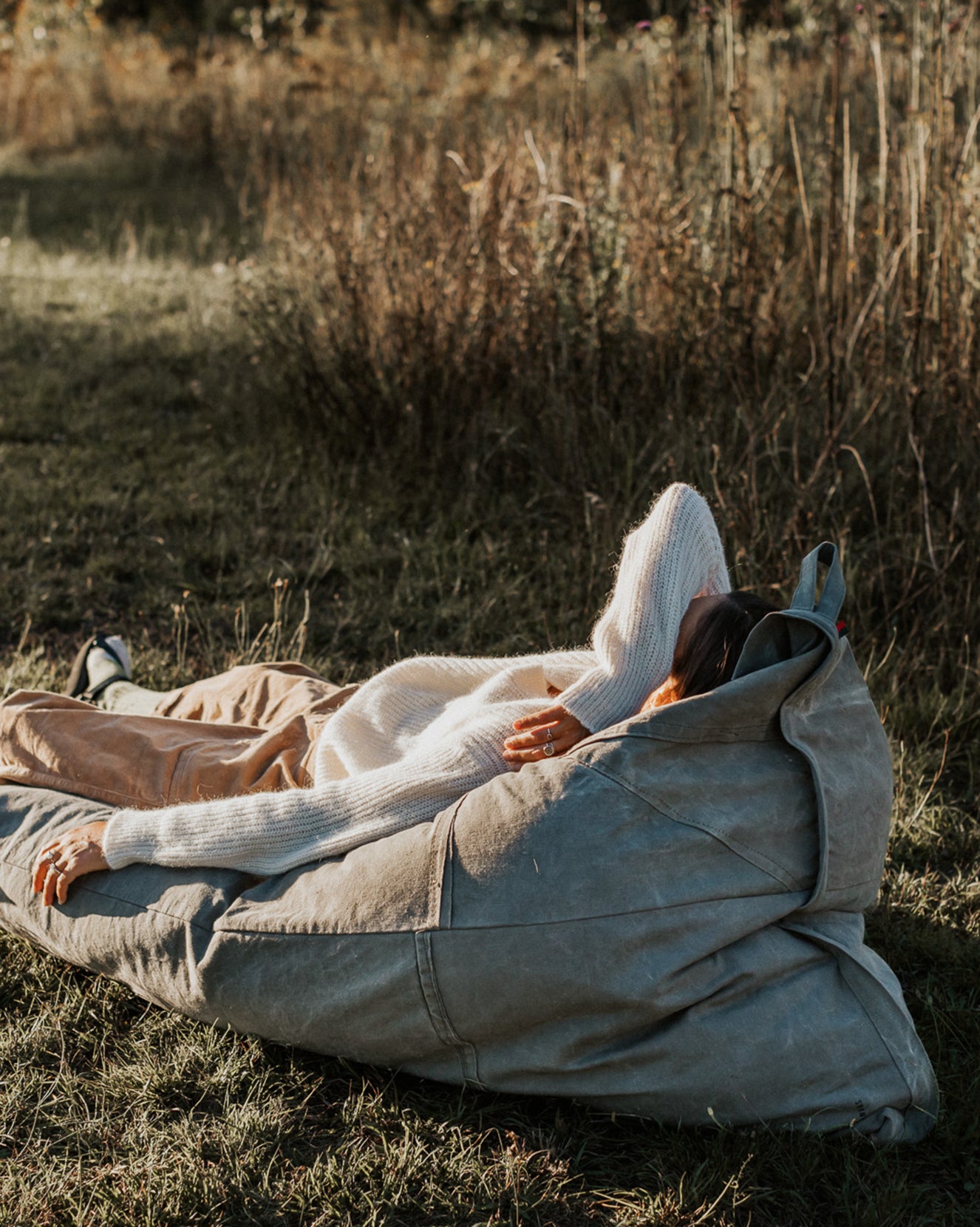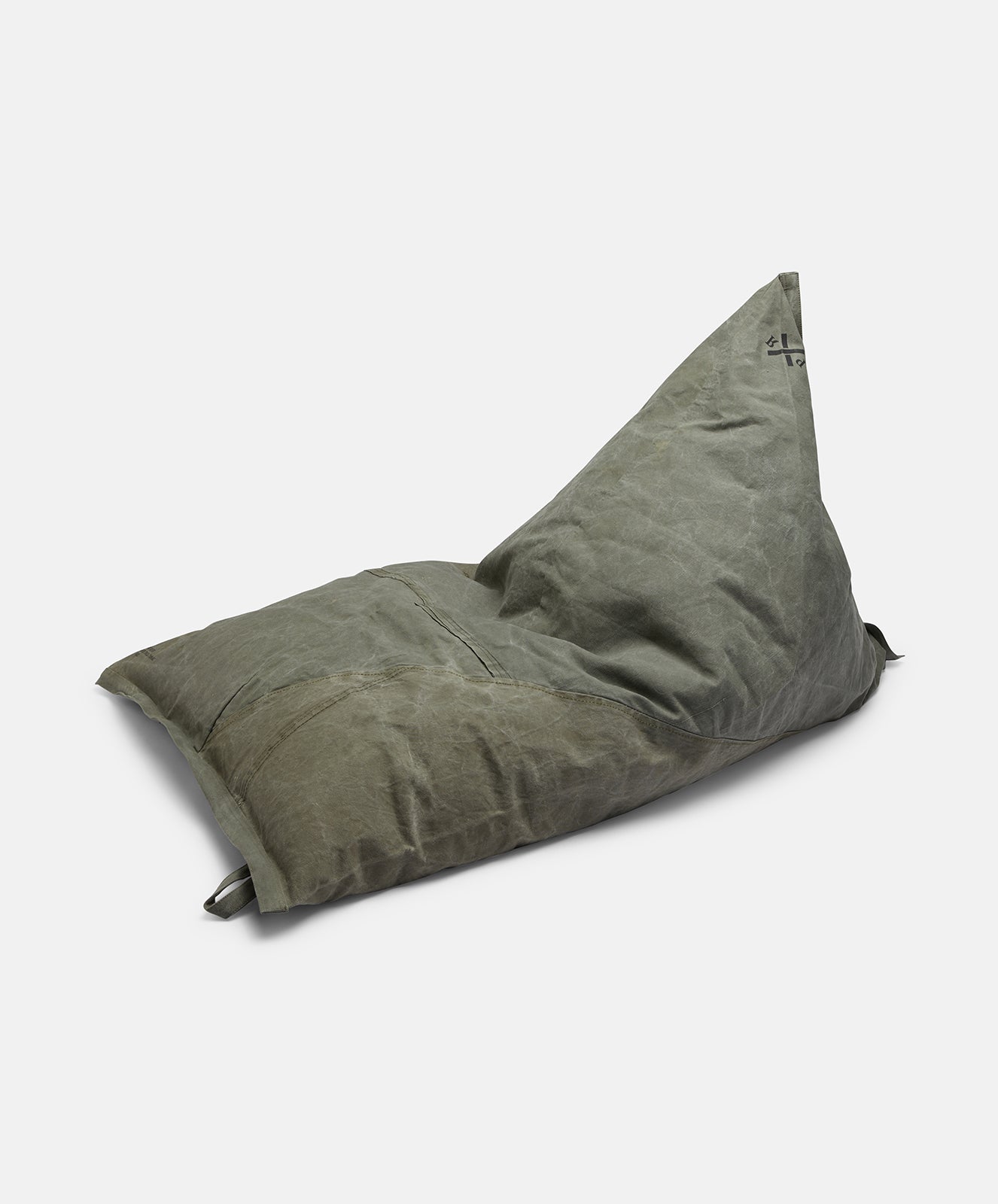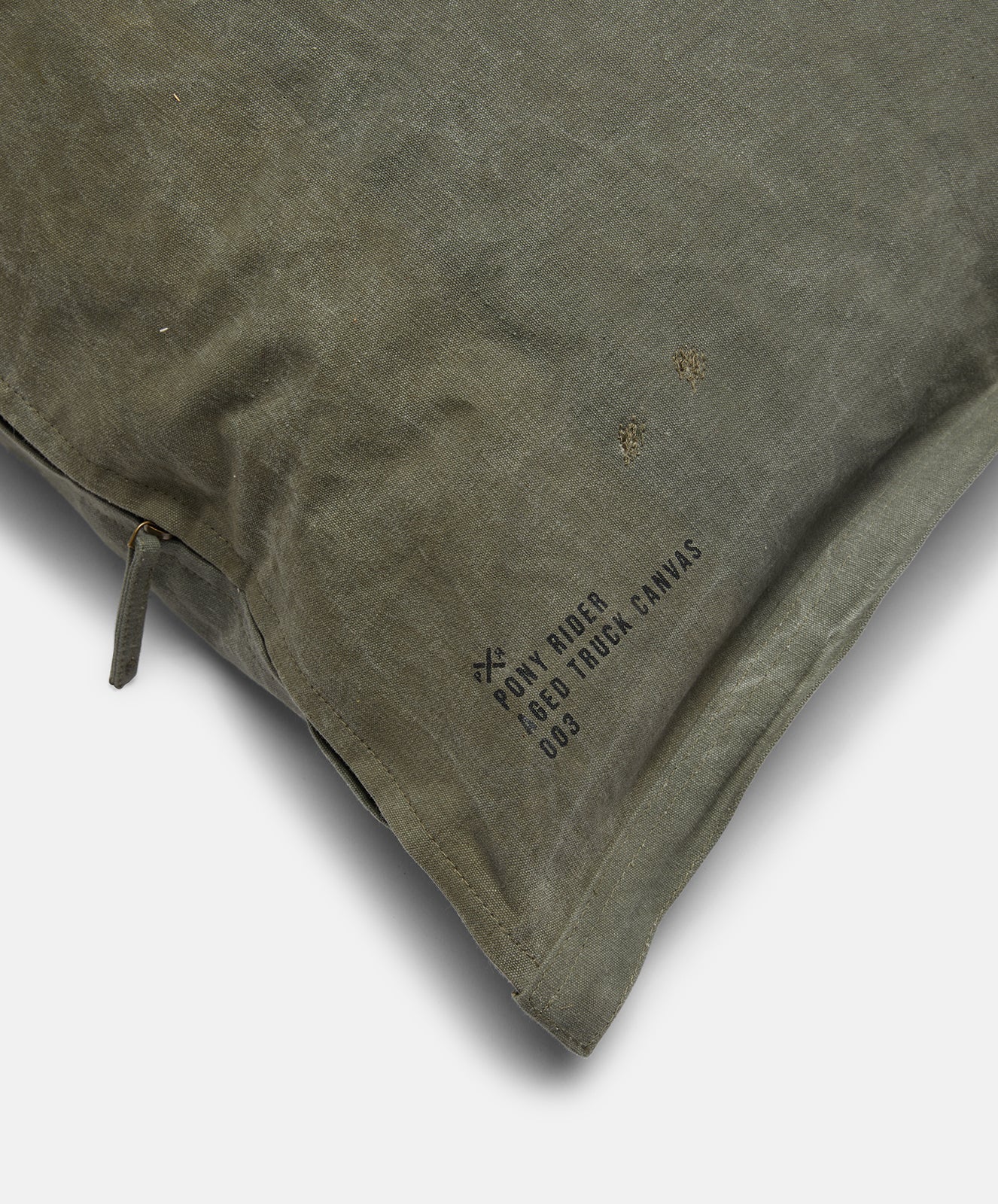 Hiked Up Bean Bag | Khaki | Up-cycled
You'll love our 'Hiked Up' bean bag in our signature Khaki - sit back, relax and just take it all in. Great for chilling indoors, in kids' rooms and out on the deck under the pergola. Whatever the space, style it up with these bad boys for the ultimate chill-out experience. Beware, though, as this guy doesn't like too much sun, but she sure is tough in every other way. Made from durable and comfy upcycled truck canvas and doesn't mind being chucked around a little. The cover is removable for easy washing!
This guy is our premium bean bag as it is made from up-cycled material.

Note: These guys fit around 2.5 bags of beans (approx. 250L) and come with an inside sleeve for easy washing. A separate internal bag for beans is included.

Note: This product is made using upcycled truck canvas. As these pieces are handmade and washed, each one will have its quirks and character, which may also vary slightly from the image shown.
We highly recommend filling your Pony Rider bean bags with Envee's plant-based beans. They are a sustainable, comfortable, and durable alternative for bean bag filling. Produced in Australia from Ingeo, these 100% plant-based beans have a lower environmental impact than traditional plastics like polystyrene, and their carefully engineered paper packaging prevents spills during rough deliveries and makes filling a breeze. Head over to https://envee.eco/ and get your conscious fill.
98 x 150cm / 38" x 59"

Note: This product does not come with fill. These guys fit around 2.5 bags of beans (approx. 250L).
100% Upcycled truck canvas
Cold machine wash
Lay flat to dry
No tumble dry
Do not leave in sun
Made in India by local craftsmen
Designed in Australia by us