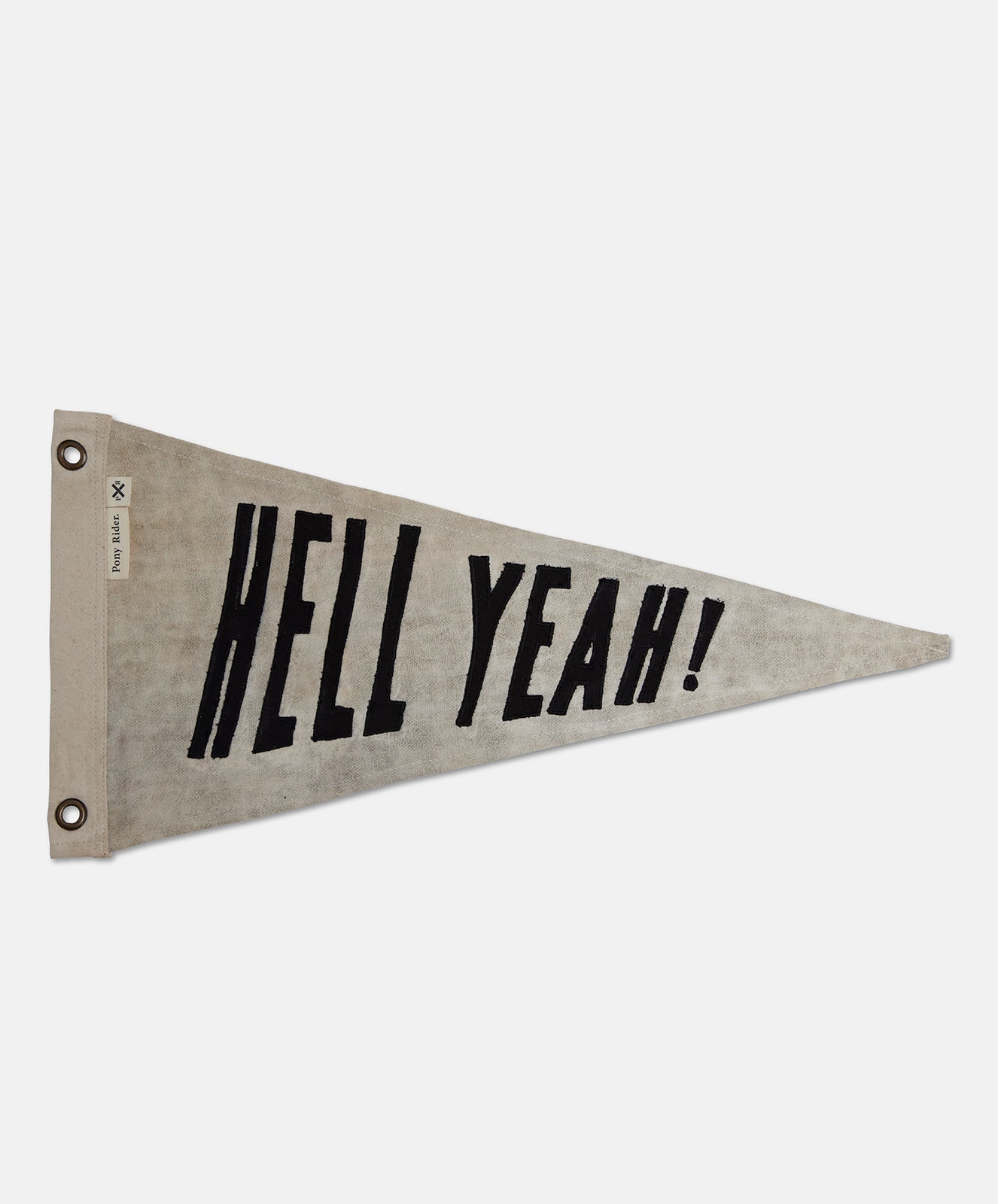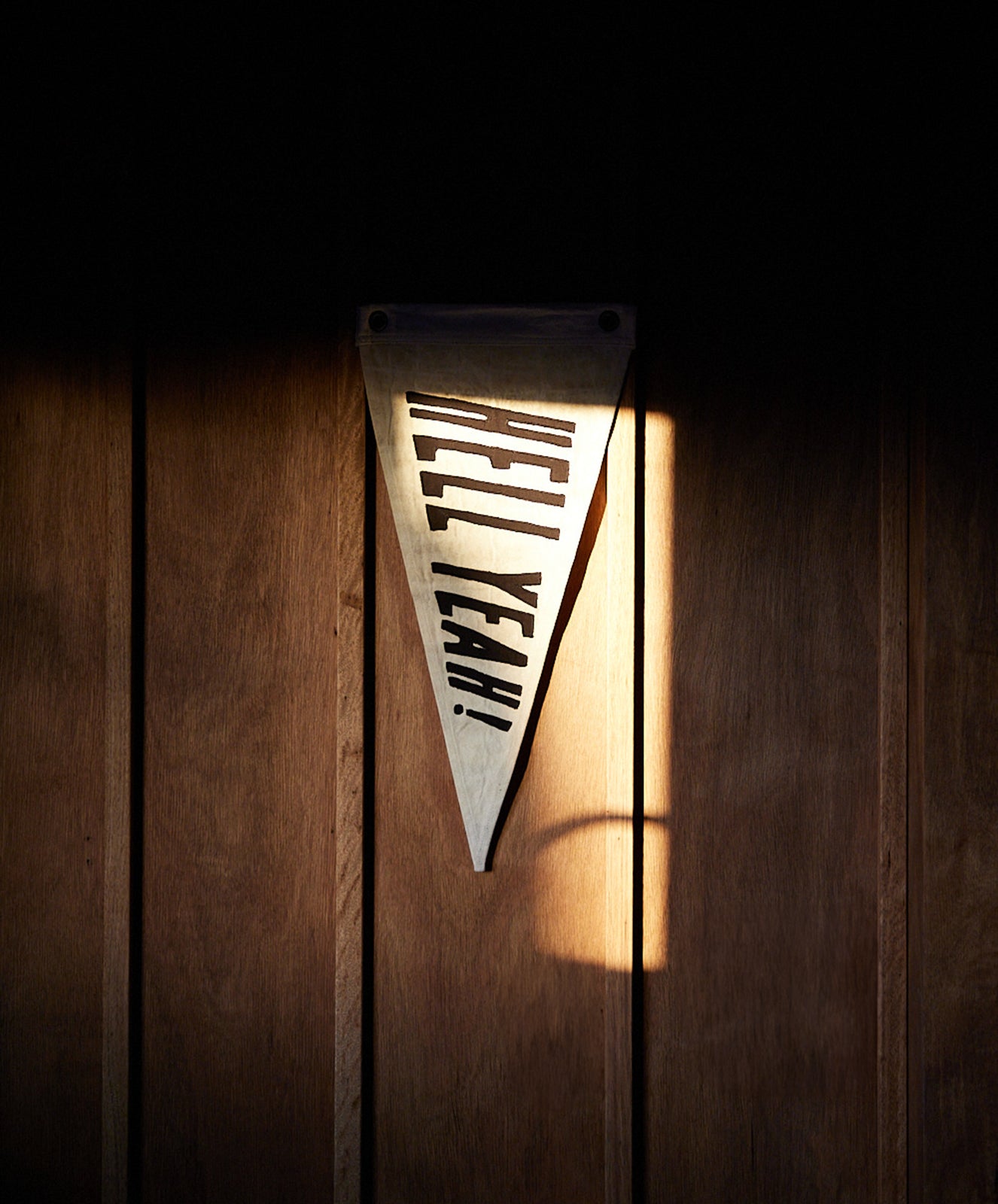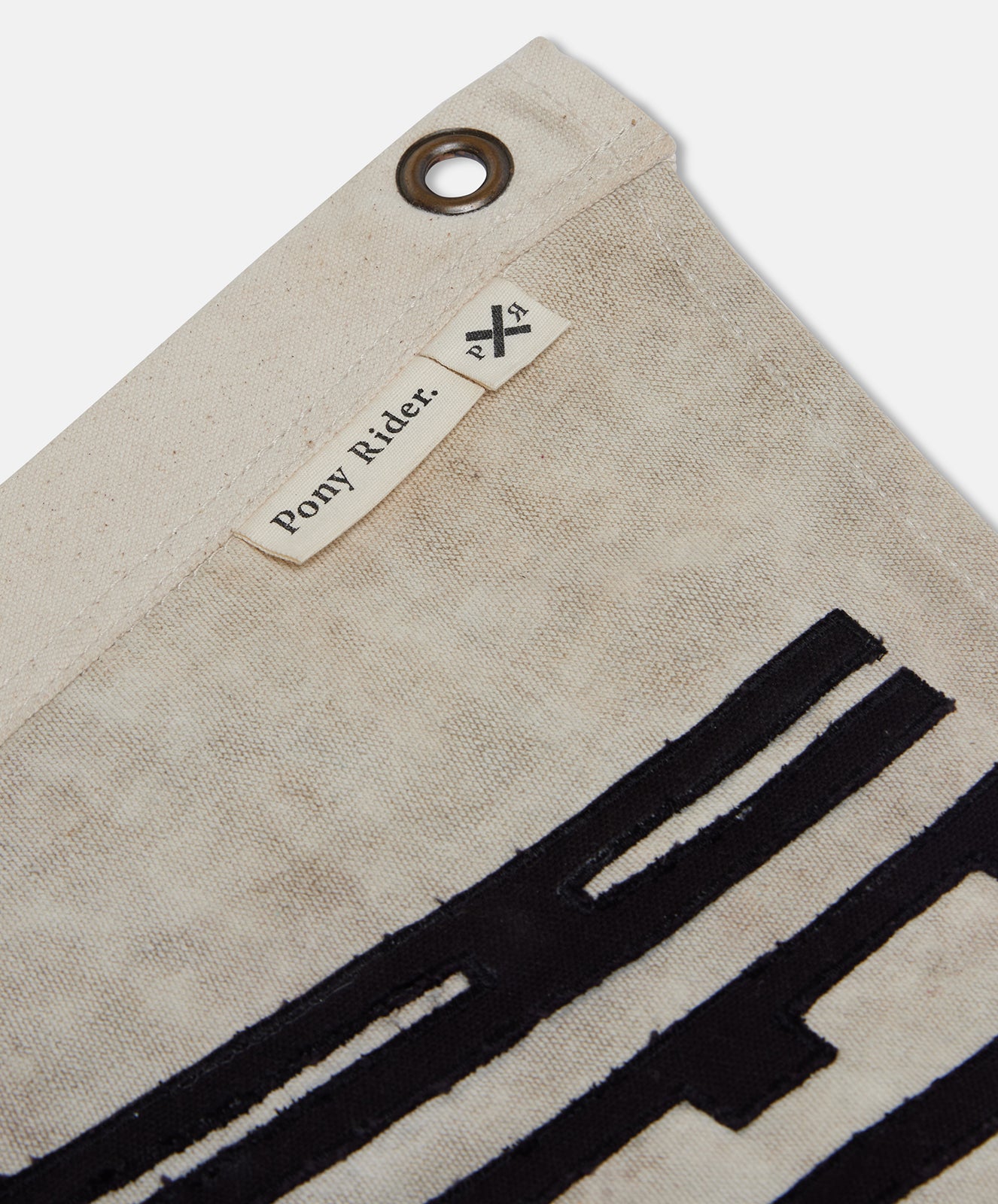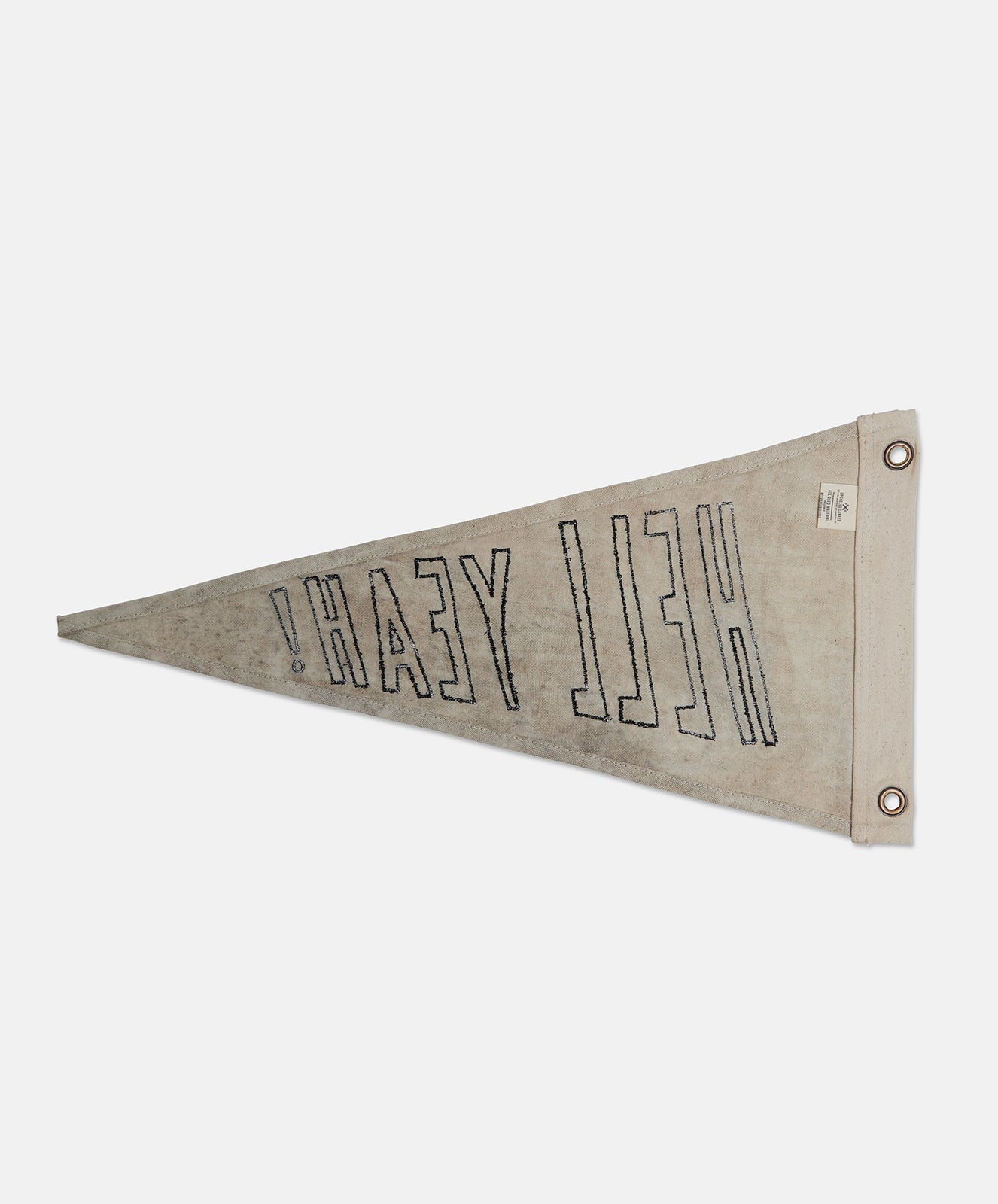 Hell Yeah Flag Wall Banner | Natural
'Hell Yeah' to all the good things in life! Our 'Hell Yeah' flag is crafted from recycled canvas, all while making a bold statement with a rebellious flair in your space.
Note: This product is made using recycled truck canvas. As these pieces are handmade and washed, each one will have its own quirks and character, which may also vary slightly from the image shown. 
100% Upcycled cotton canvas
Cool machine wash gentle cycle
Mild detergent only
Lay flat to dry
Do not leave in sun
Do not bleach
Made in India with local craftsmen
Designed in Australia by us