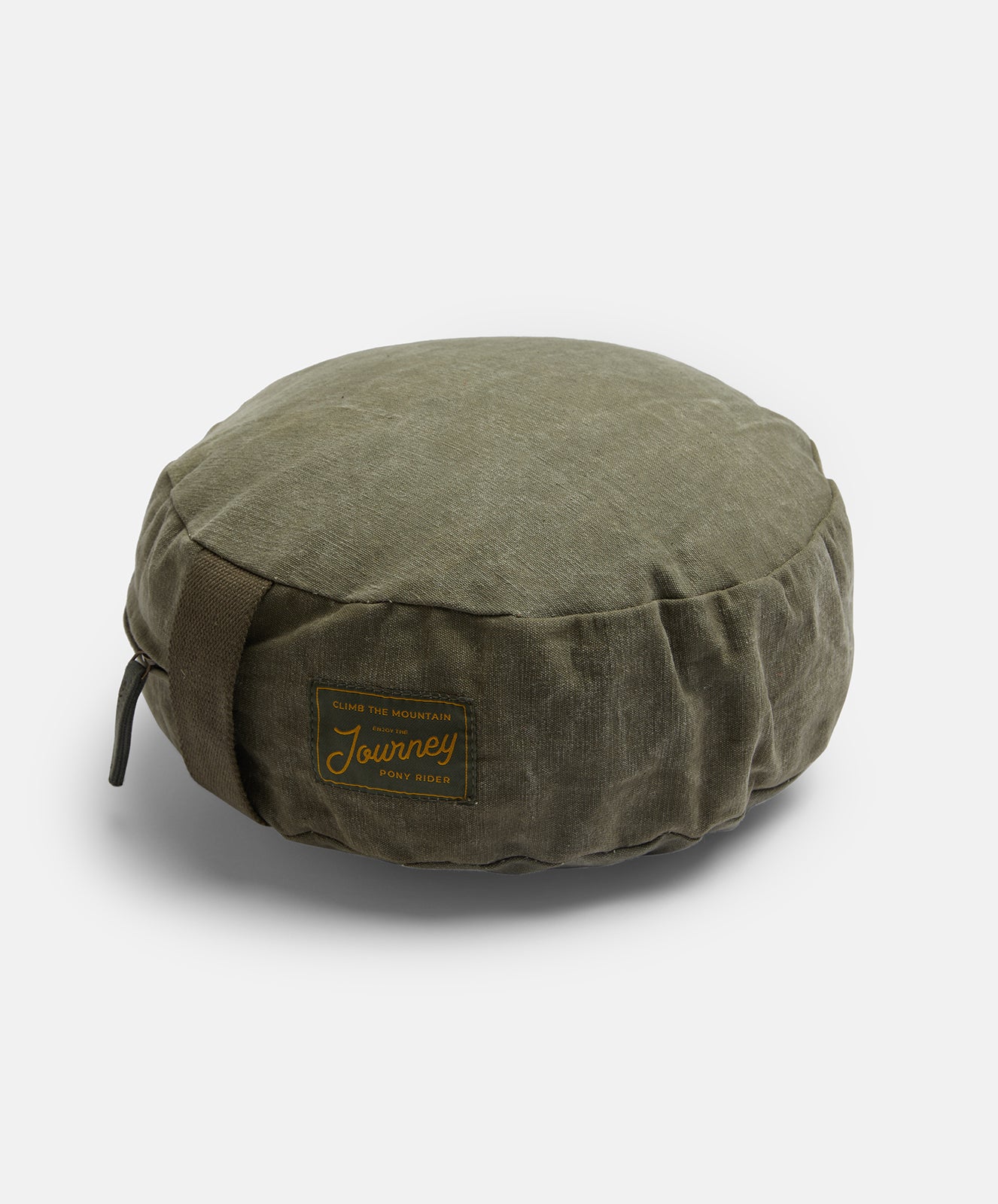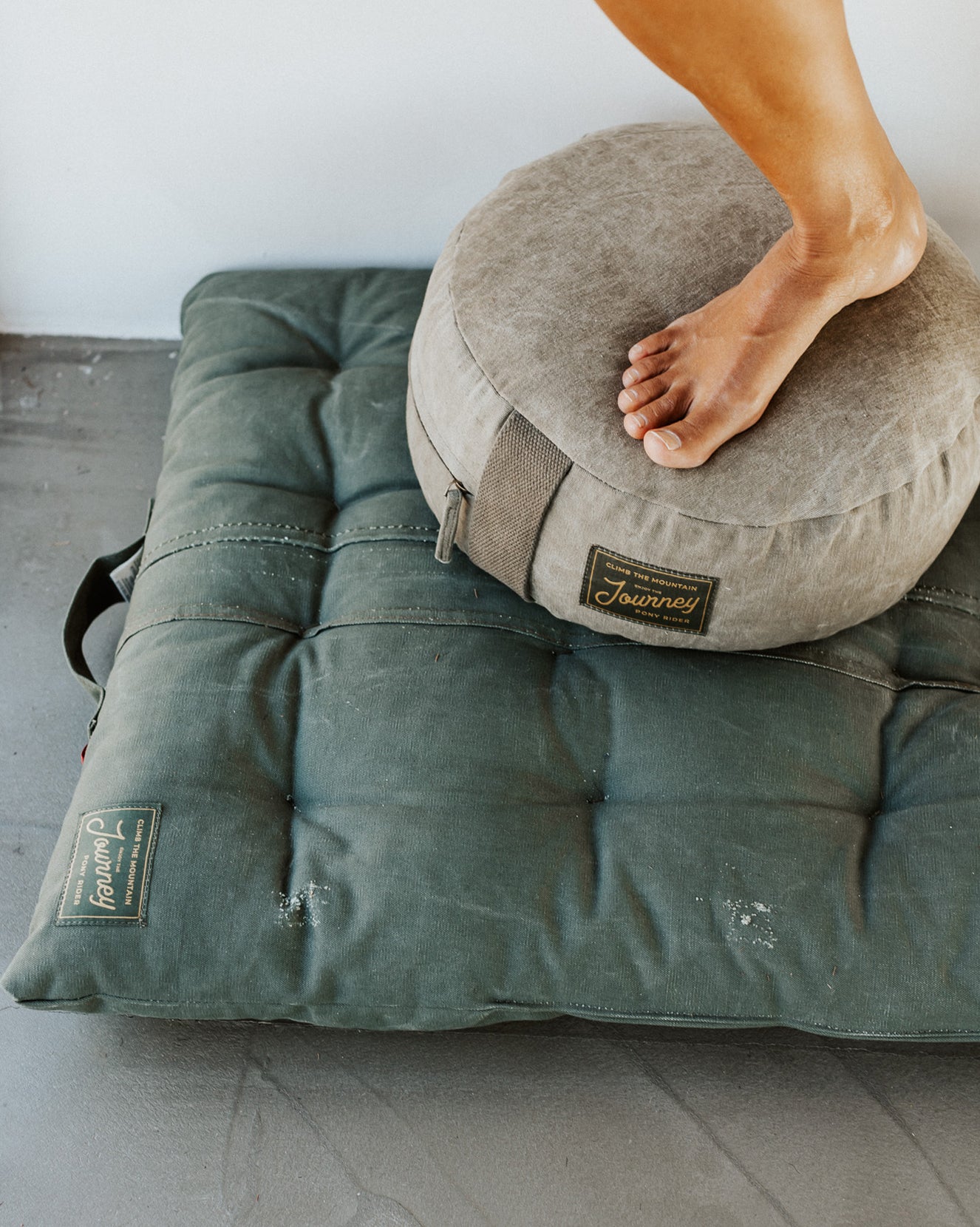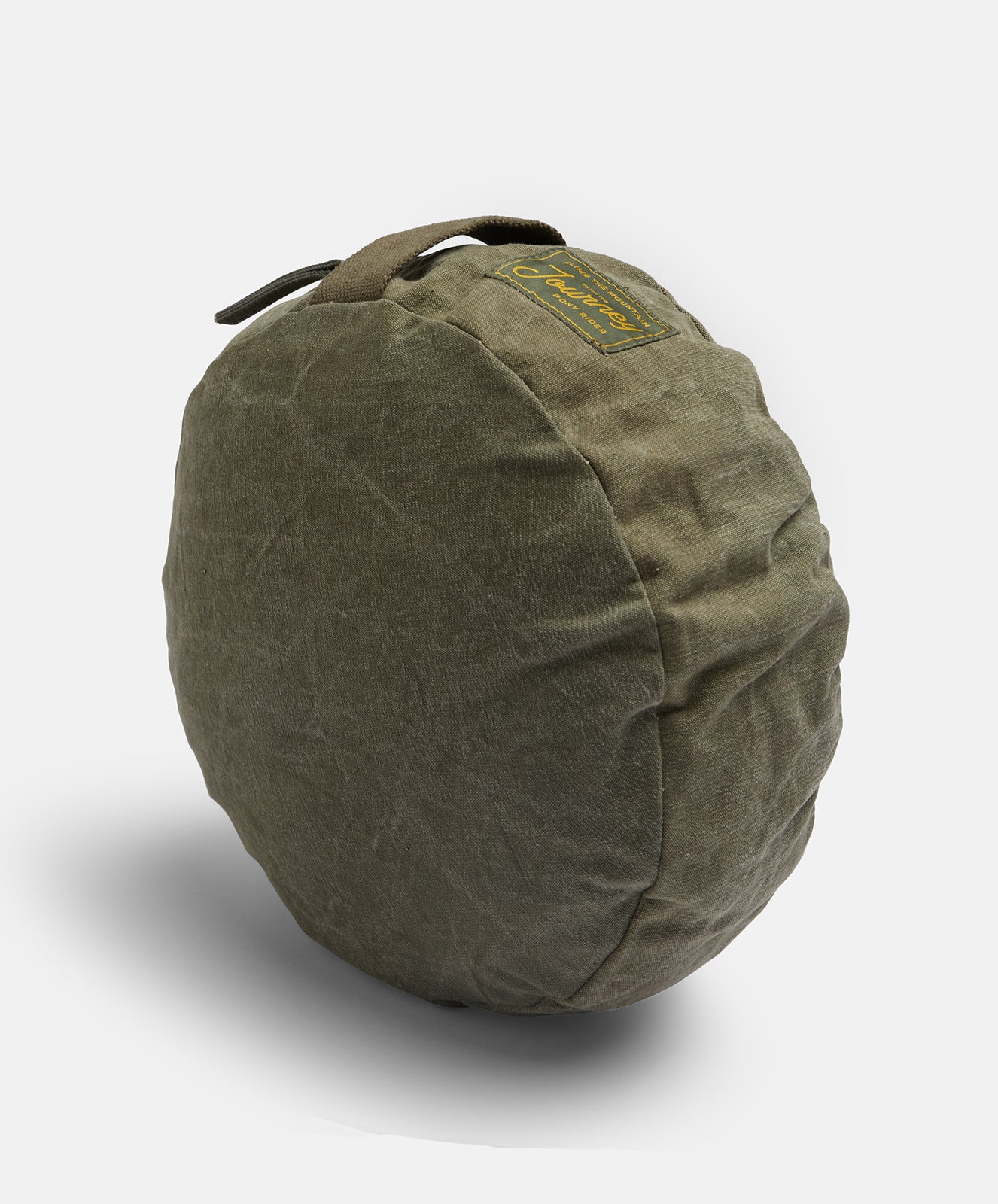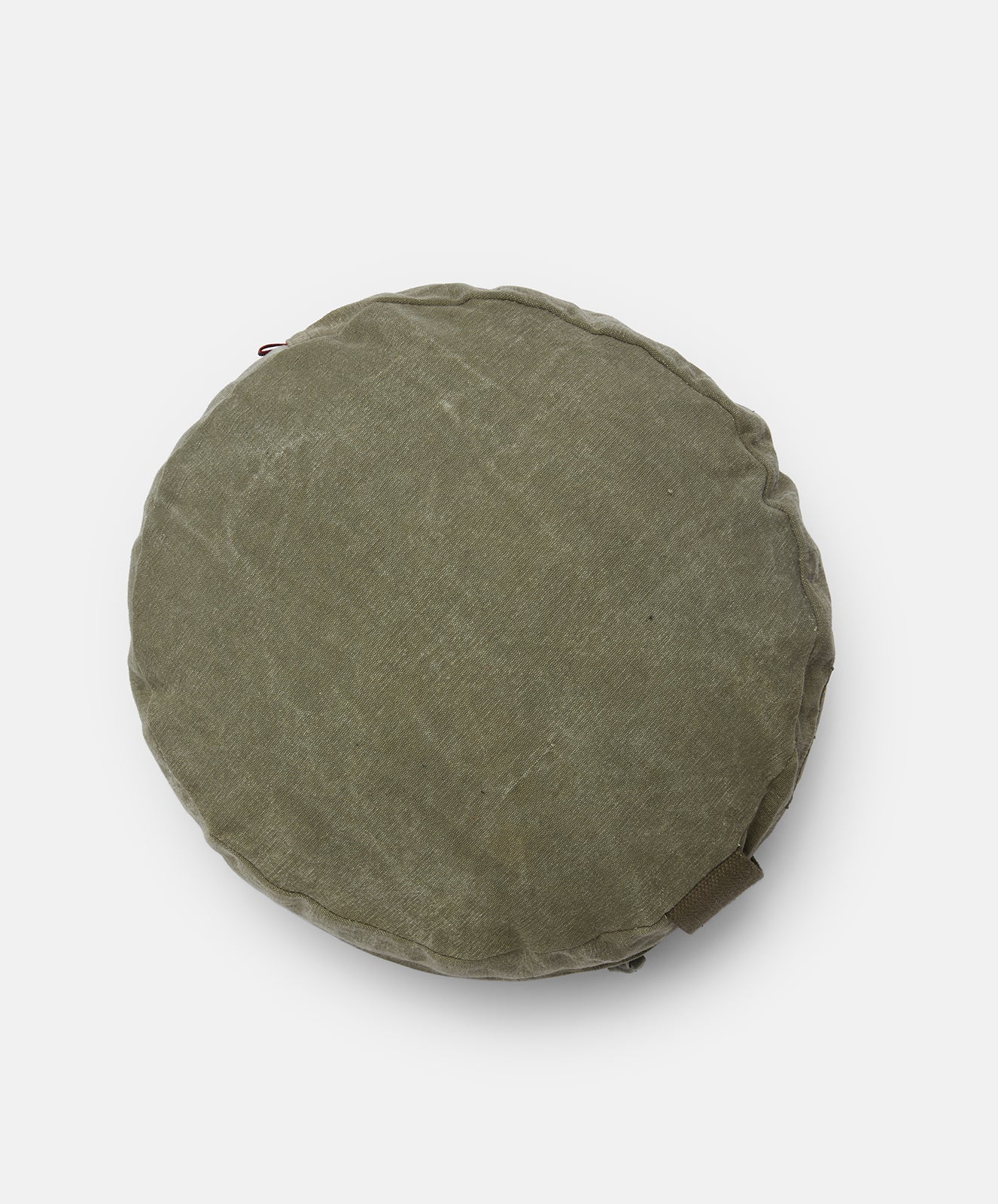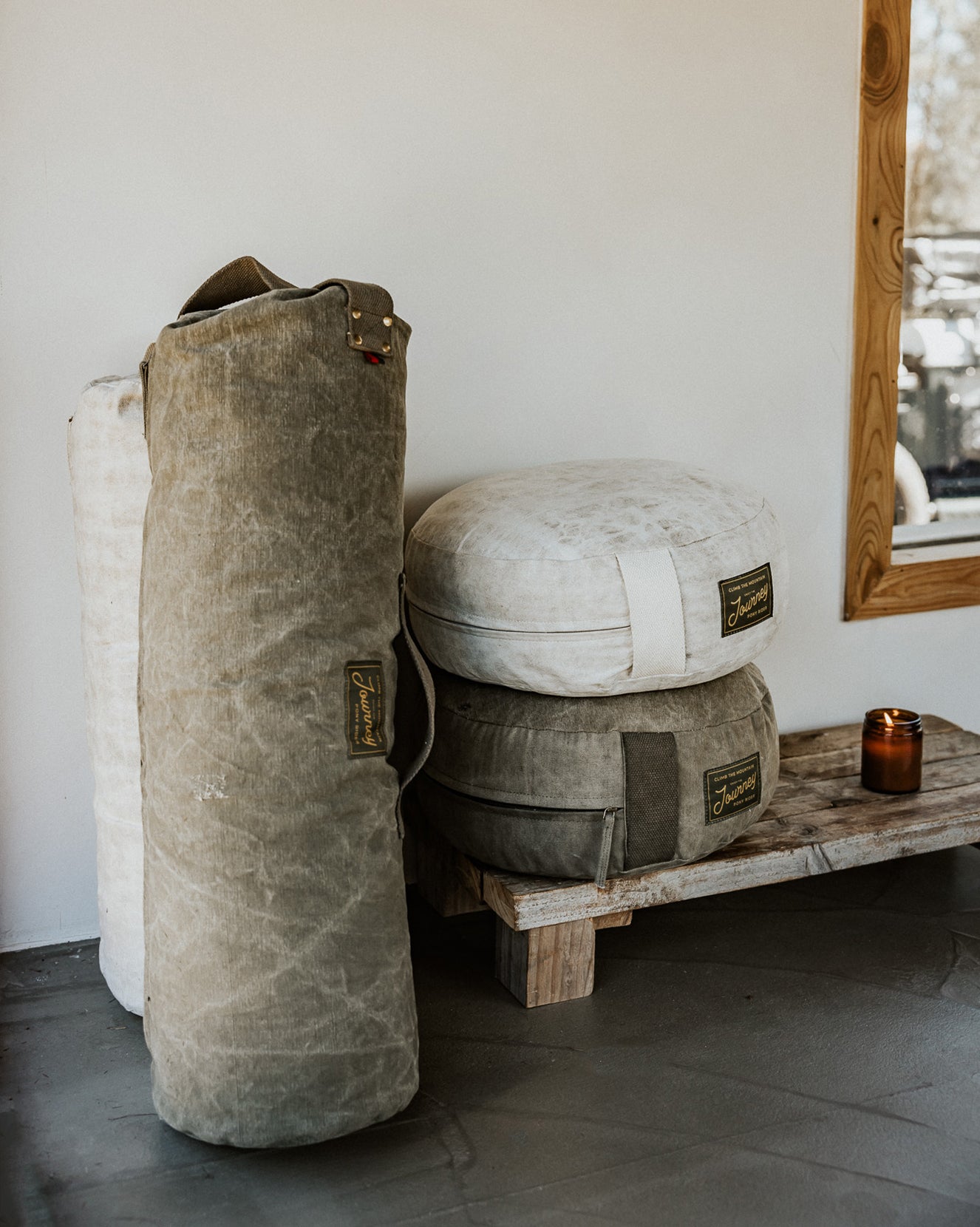 Ground Up Meditation Cushion | Upcycled Canvas | Khaki
We like to see ourselves as everyday, no-fuss kind of meditators and yogi masters. The ones that may skip a day or seven because life got in the way, and it's ok with us. This meditation cushion makes hanging deep with the universe all that comfier. The cover is made from upcycled truck canvas and is machine washable.

Note: Buckwheat inner included. 

Note: This product is made using upcycled truck canvas. As these pieces are handmade and washed, each one will have its quirks and character, which may also vary slightly from the image shown.
35cm x 35cm x 12.5cm / 14" x 14" x 5"
100% Upcycled cotton canvas
Cool machine wash gentle cycle
Lay flat to dry
No tumble dry
Do not leave in sun
Made in India by local craftsmen
Designed in Australia by us