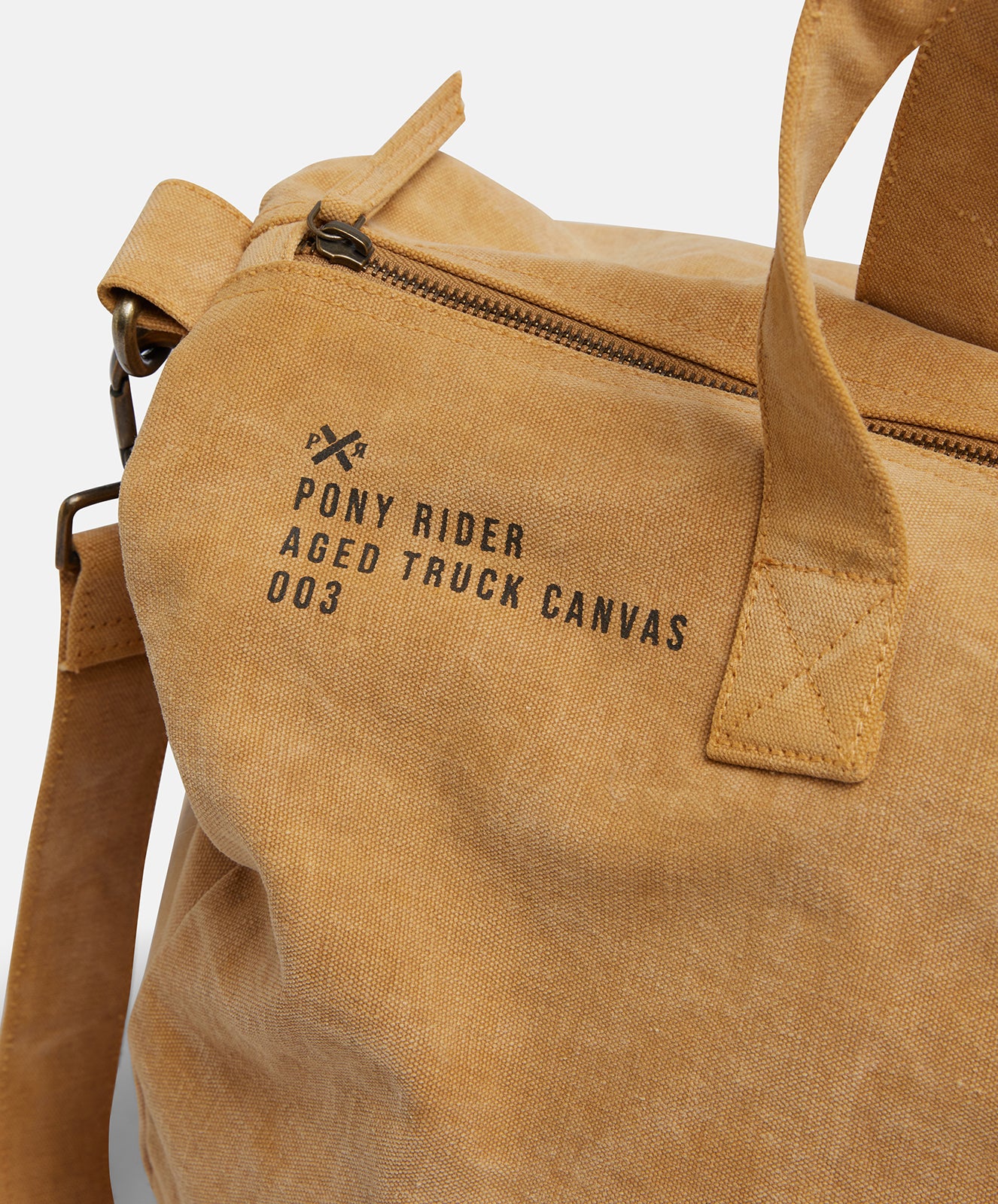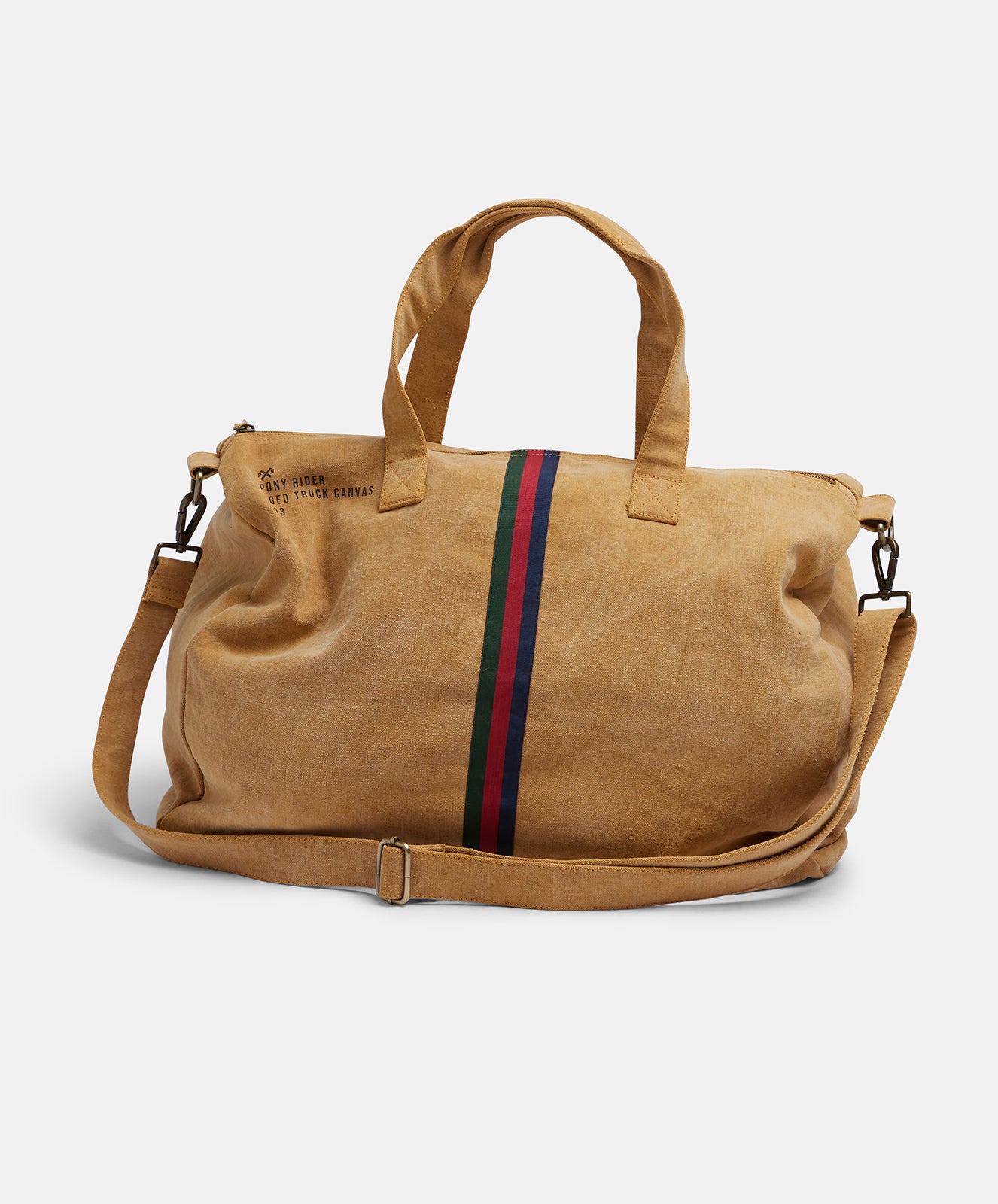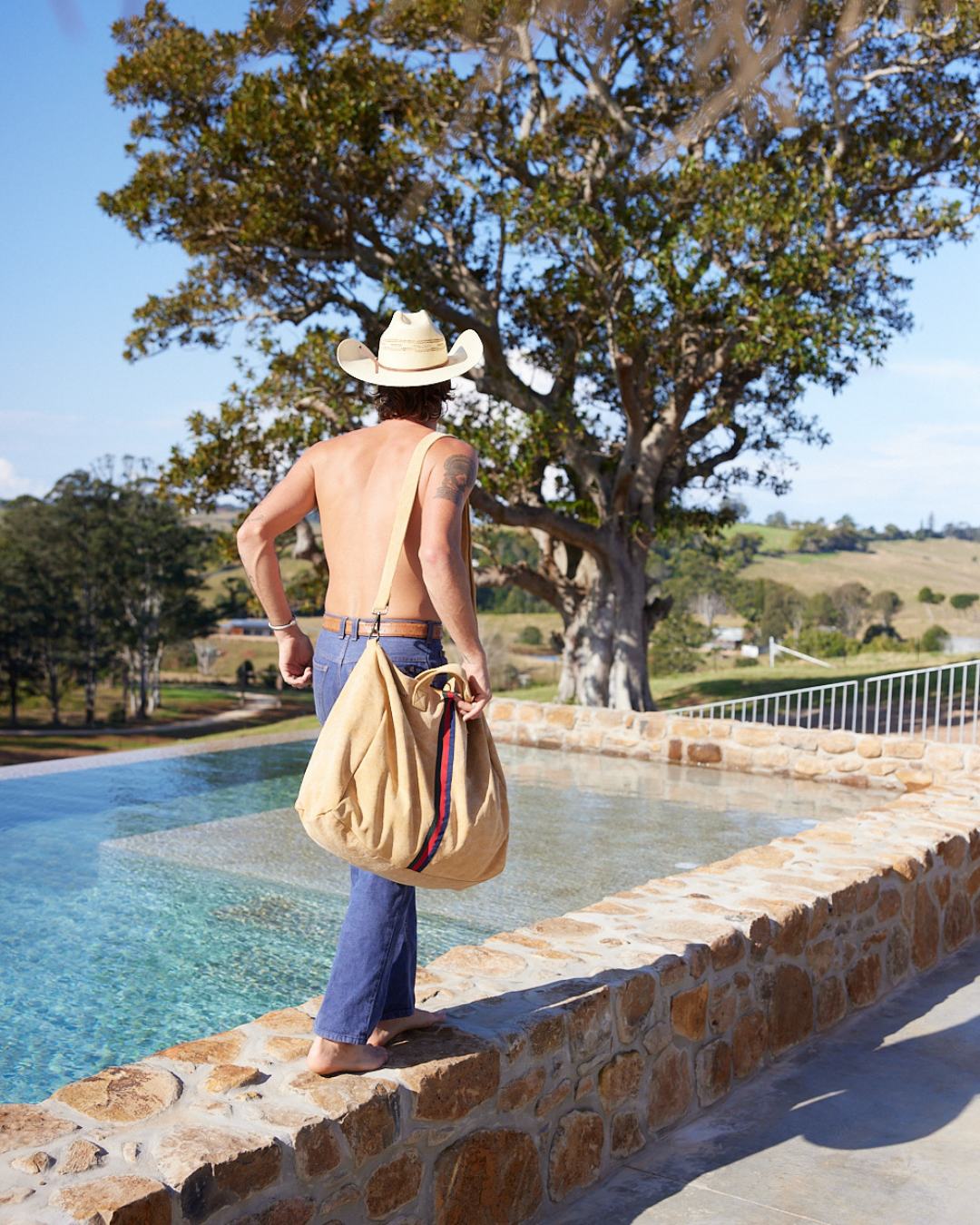 Escapee Overnight Bag | Recycled | Clay
The Escapee Overnight bag is perfect. Chuck all your gear in, get out of town, escape to the bush, don't ever come home, kinda bag.
It is perfect for a night, a week, or even a month away (if you are a light packer.) It has been around a block and knows what's up. We love creating gear for you that has a past, and rather than it being a part of our lives, we get to be a part of it just for a little while. Featuring our Pony Rider ribbon, adding a little bit of flair to a classic piece.
Note: This product is made using upcycled truck canvas. As these pieces are handmade and washed, each one will have its quirks and character, which may also vary slightly from the image shown. Max. capacity 7kg.
50cm x 46cm x 22cm / 20" x 18" x 9

Max. capacity 7kg
100% Upcycled cotton canvas
Cool machine wash gentle cycle
Mild detergent only
Lay flat to dry
Do not leave in sun
Do not bleach
Made in India with local craftsmen
Designed in Australia by us