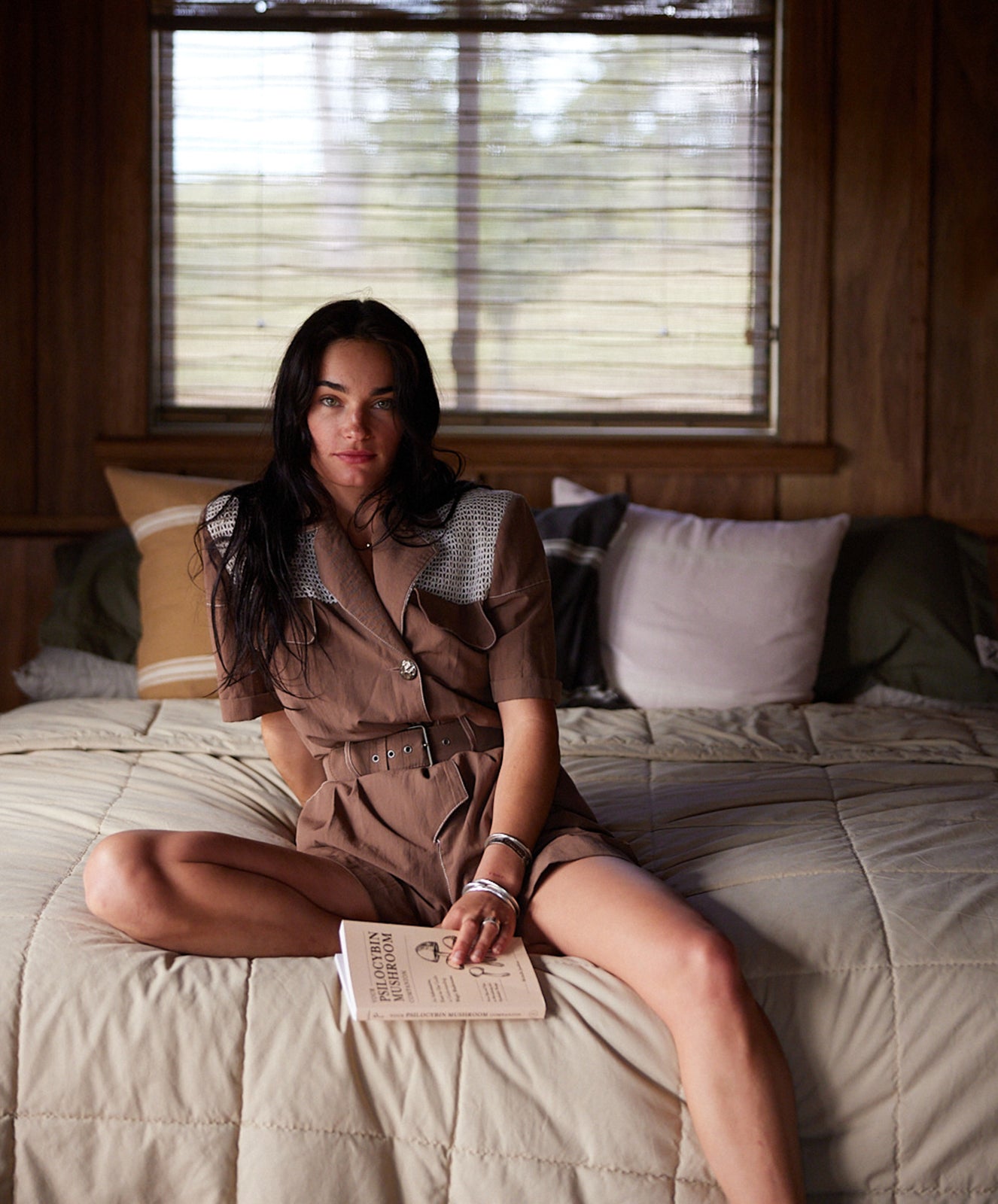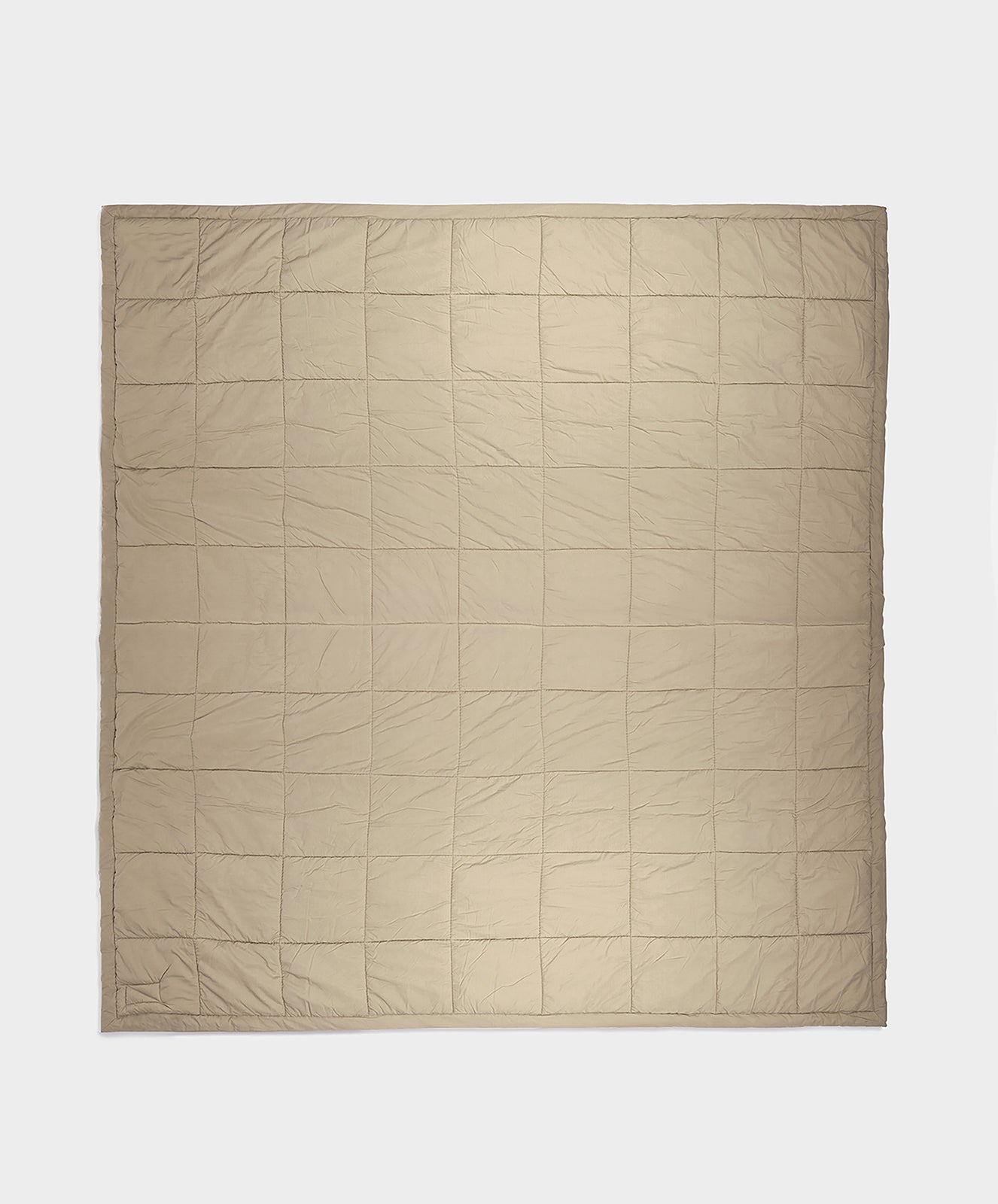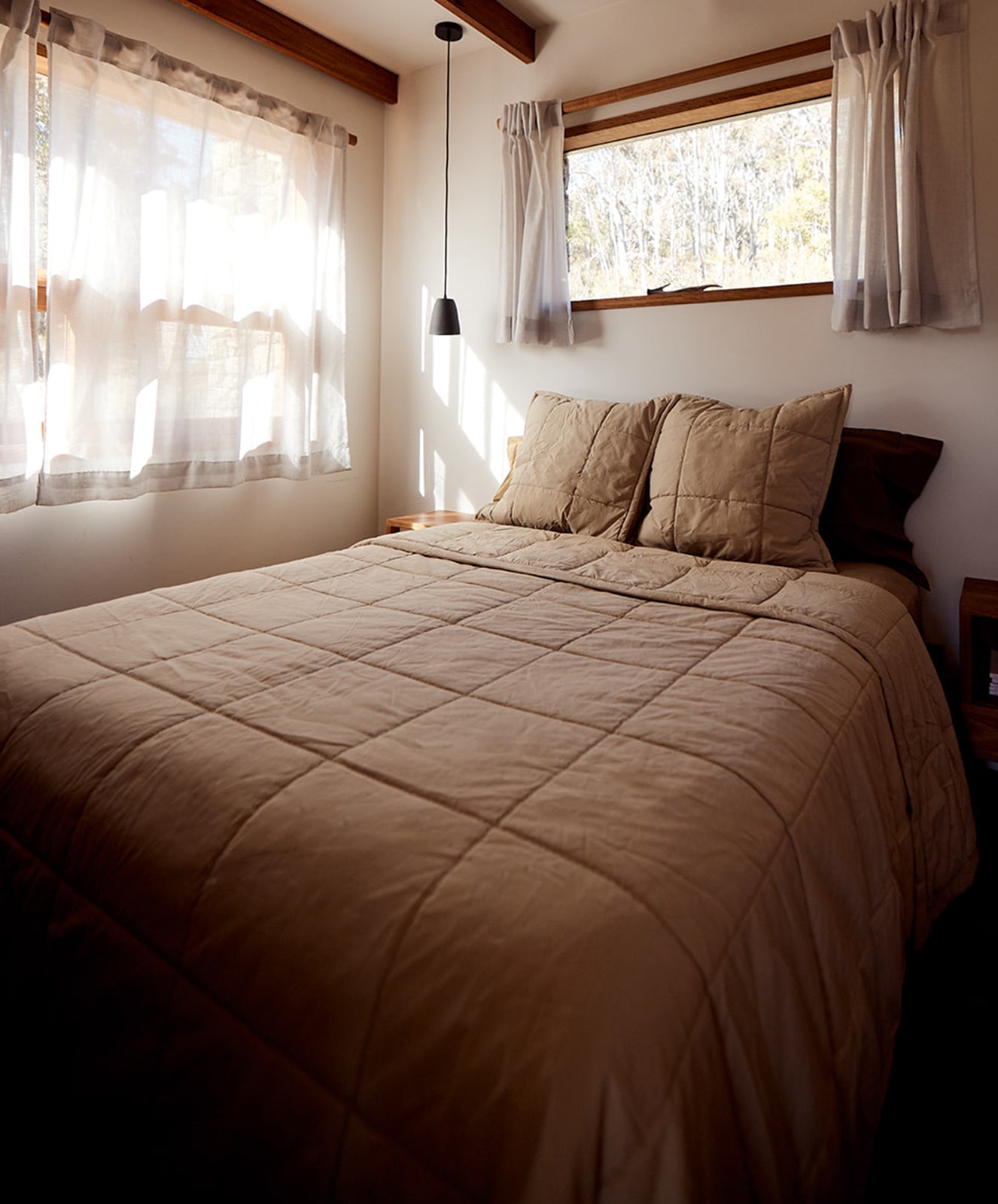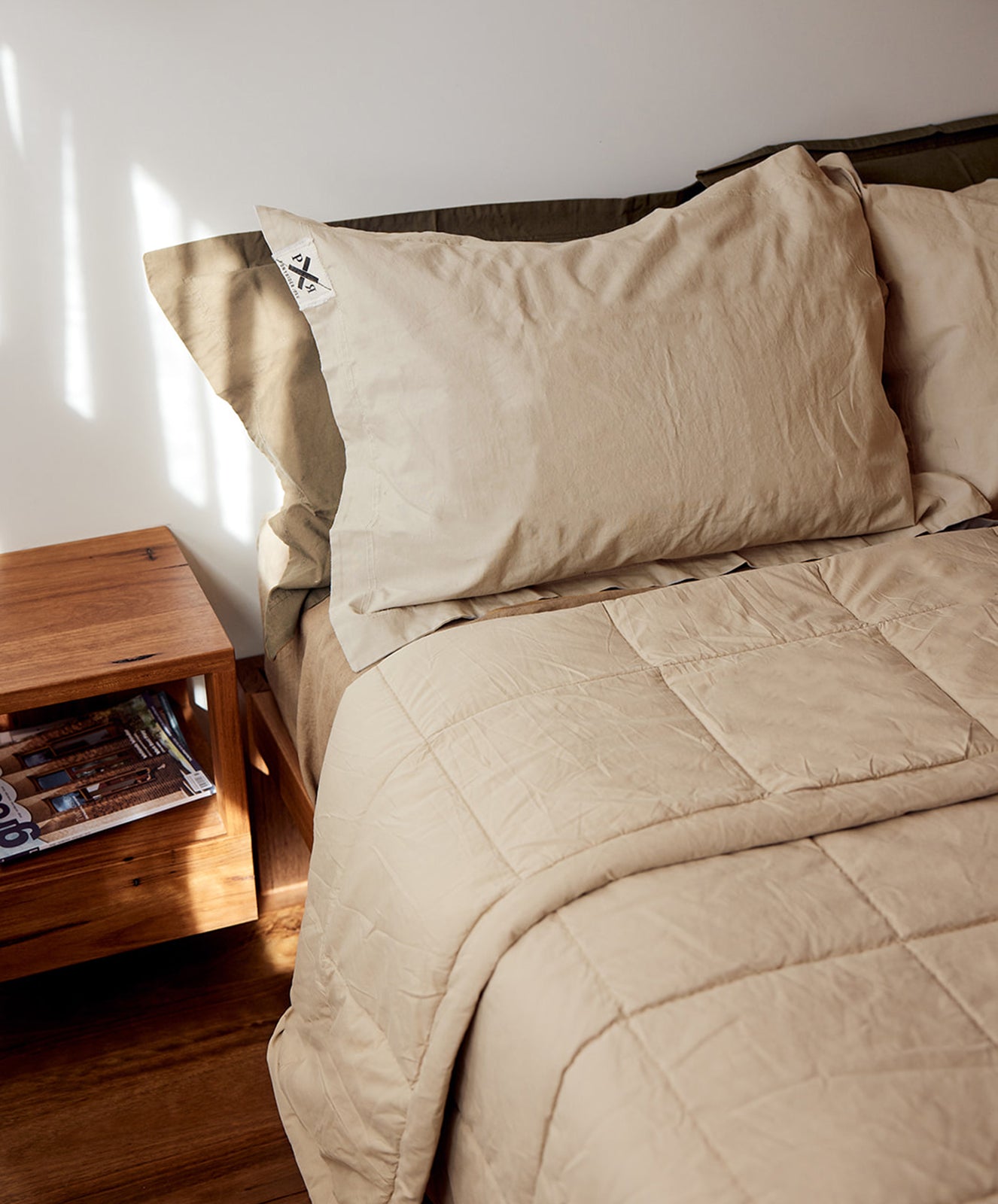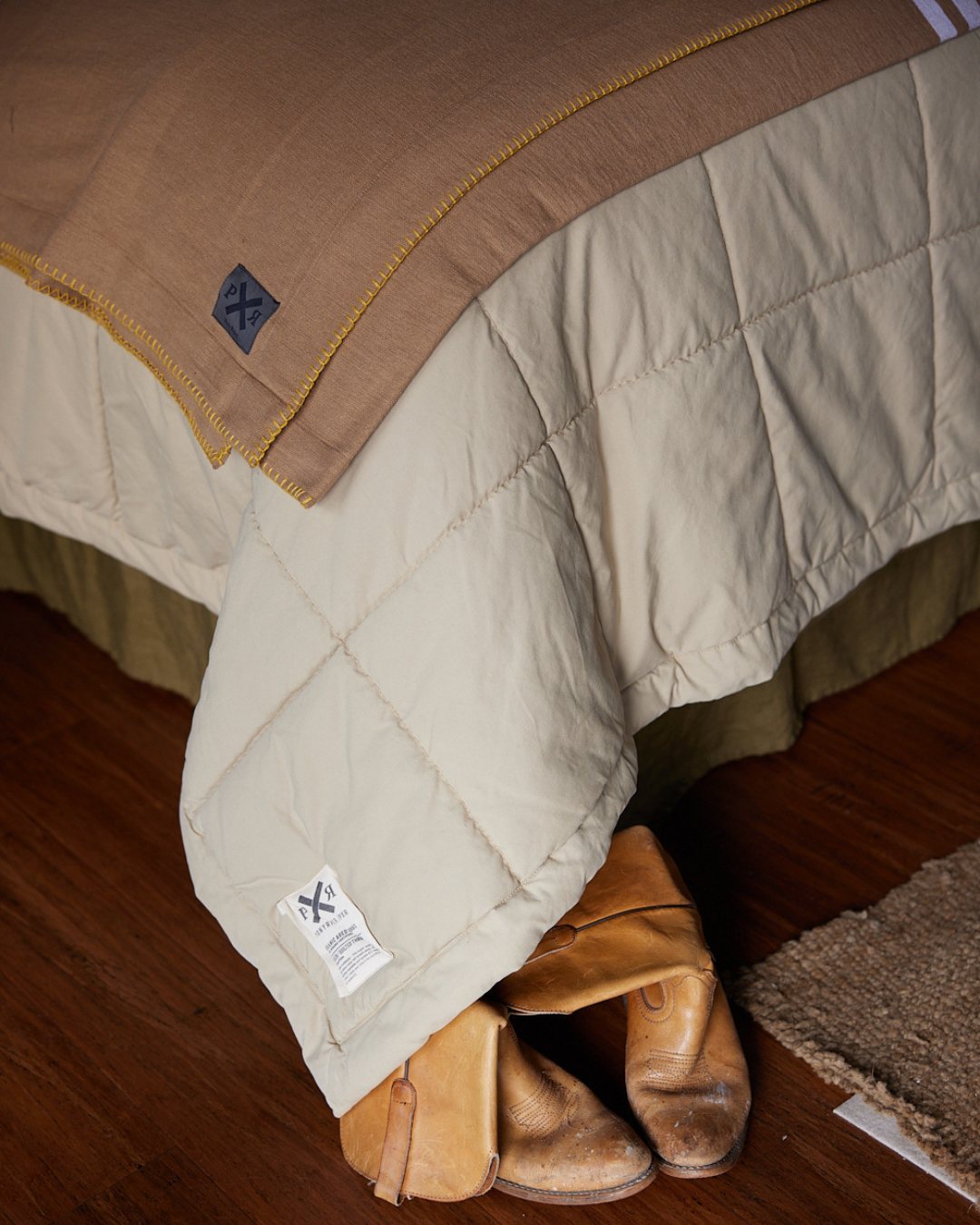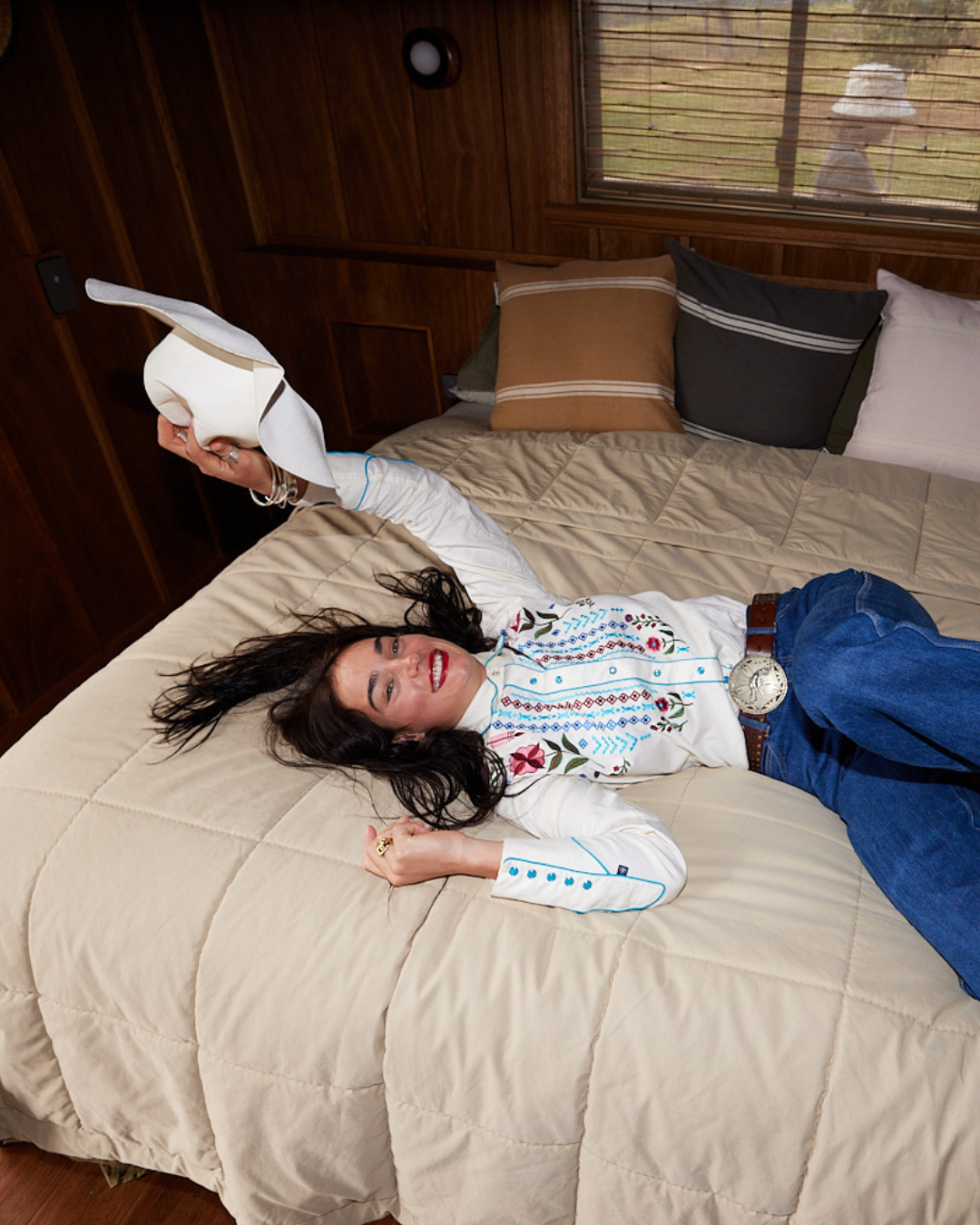 Organic Cabin Quilt | Light Safari
We are changing things up this season and introducing our new canvas quilt. The days of fighting to get the doona cover on are over, and this beauty is all you need. Its thermal fill properties enable it to adjust to body heat, keeping you cosy all winter and surprisingly cool through summer.

Our Cabin Quilts are shaping up to be the new must-have trans-seasonal bedding essential. Their authentic classic box stitch design ensures the fill is always evenly distributed. Its super soft texture will help nestle you into a deep, uninterrupted sleep, night after night, season after season.
Style it with our matching euro quilted cushion cover and colour-match pillowcases, or get creative by throwing some other earthy and natural tones in the mix. It's a great basic for every nest. Available in three sizes.
Note: It's a funny one so read on... "it appears our factory have made a little spelling mistake on our product label, now we don't want to pull the stock as it's only a small typo and we actually find it quite funny - so we apologise in advance, but we know you will love your 'BEDSPEAD' regardless of how its spelt!"
Twin Quilt 180 x 210cm / 70" x 82"
Full Queen Quilt 233 x 233cm / 91" x 91"
Super King Quilt 270 x 240cm / 106" x 94"
All our designs are custom made
GOTS Certified Stonewashed Organic Canvas
Hypoallergenic fill
Quilted stitching
Percale Lining
Cold machine wash