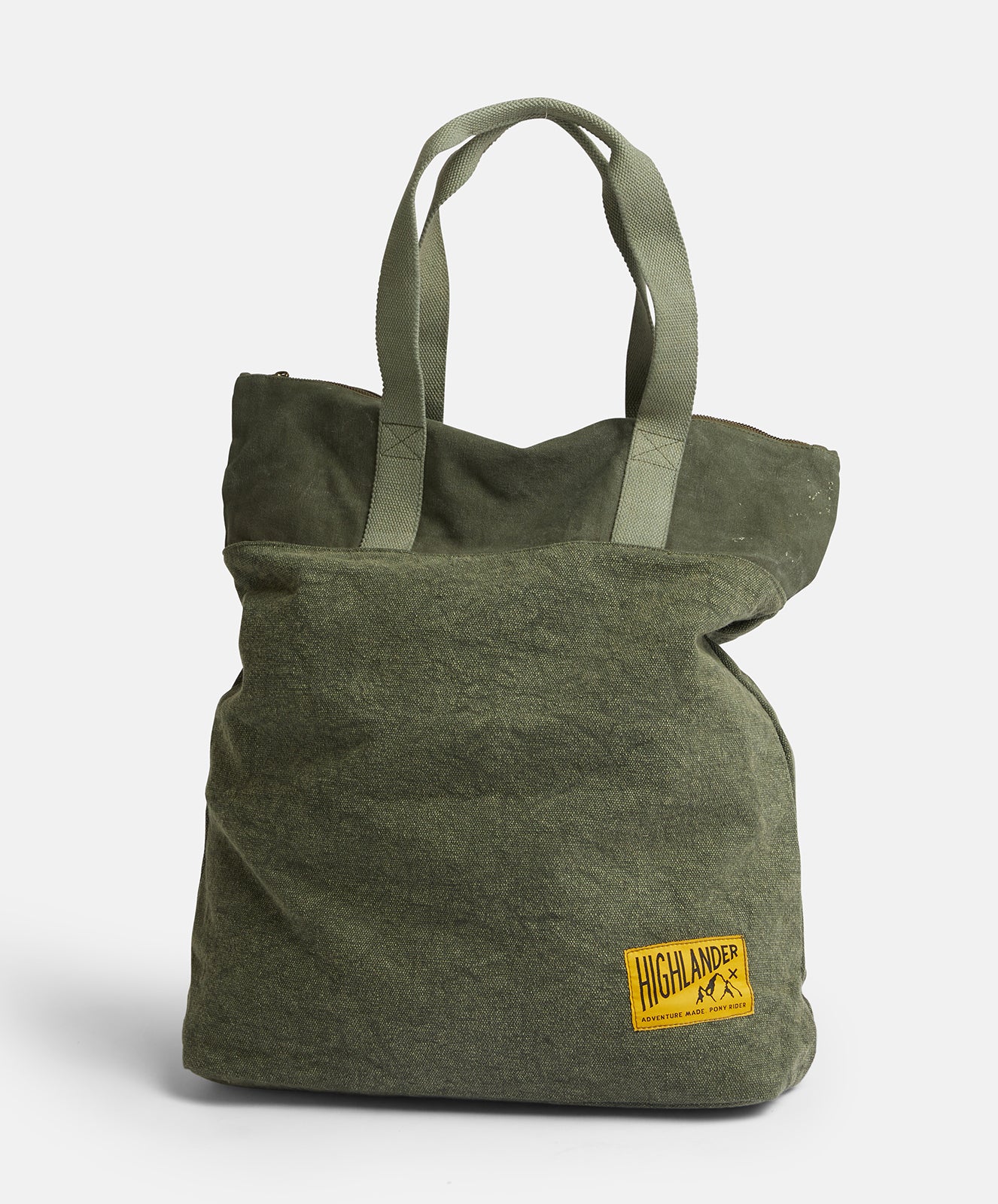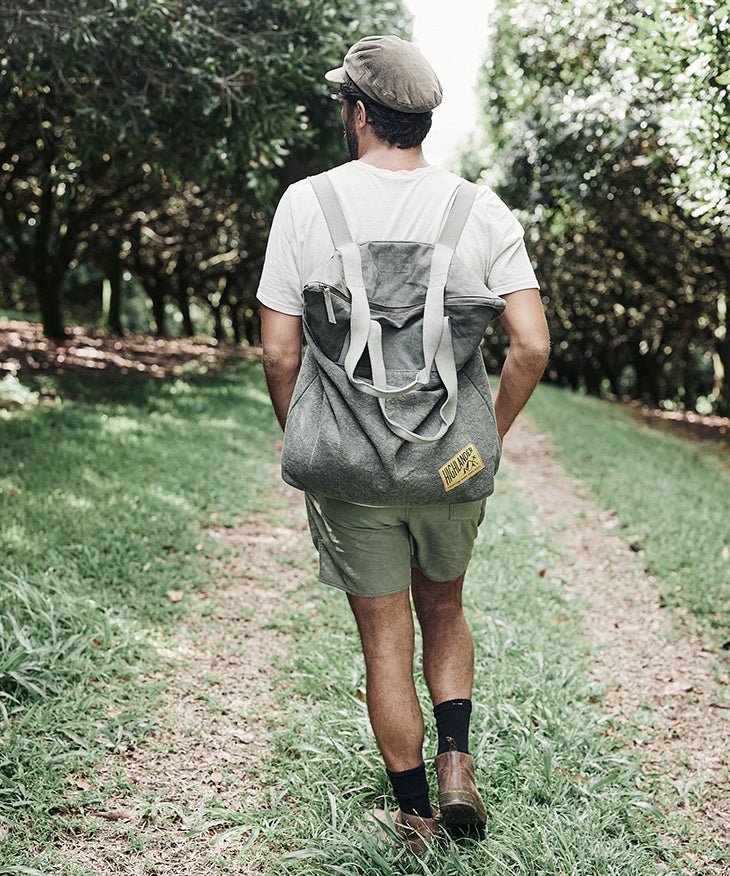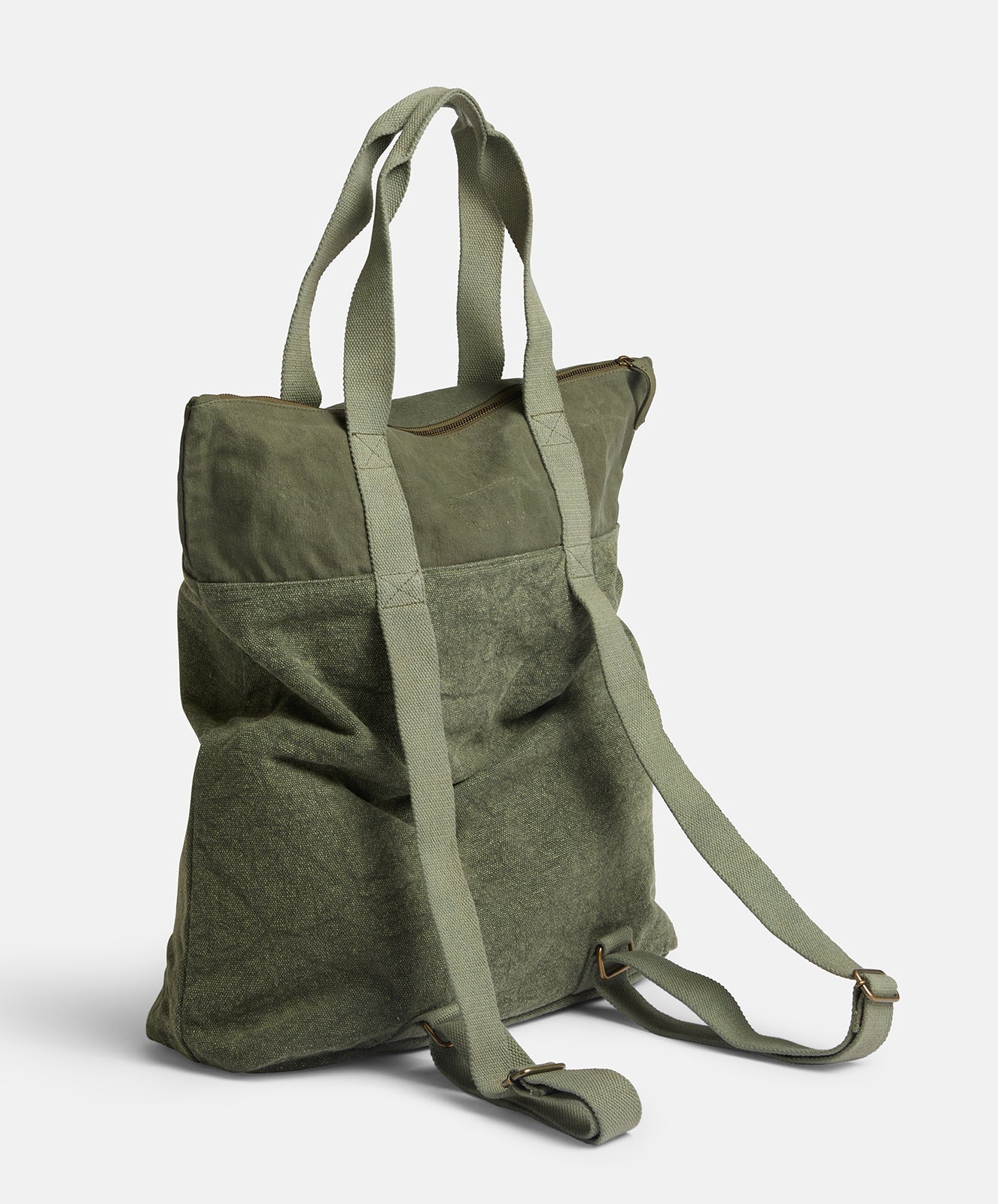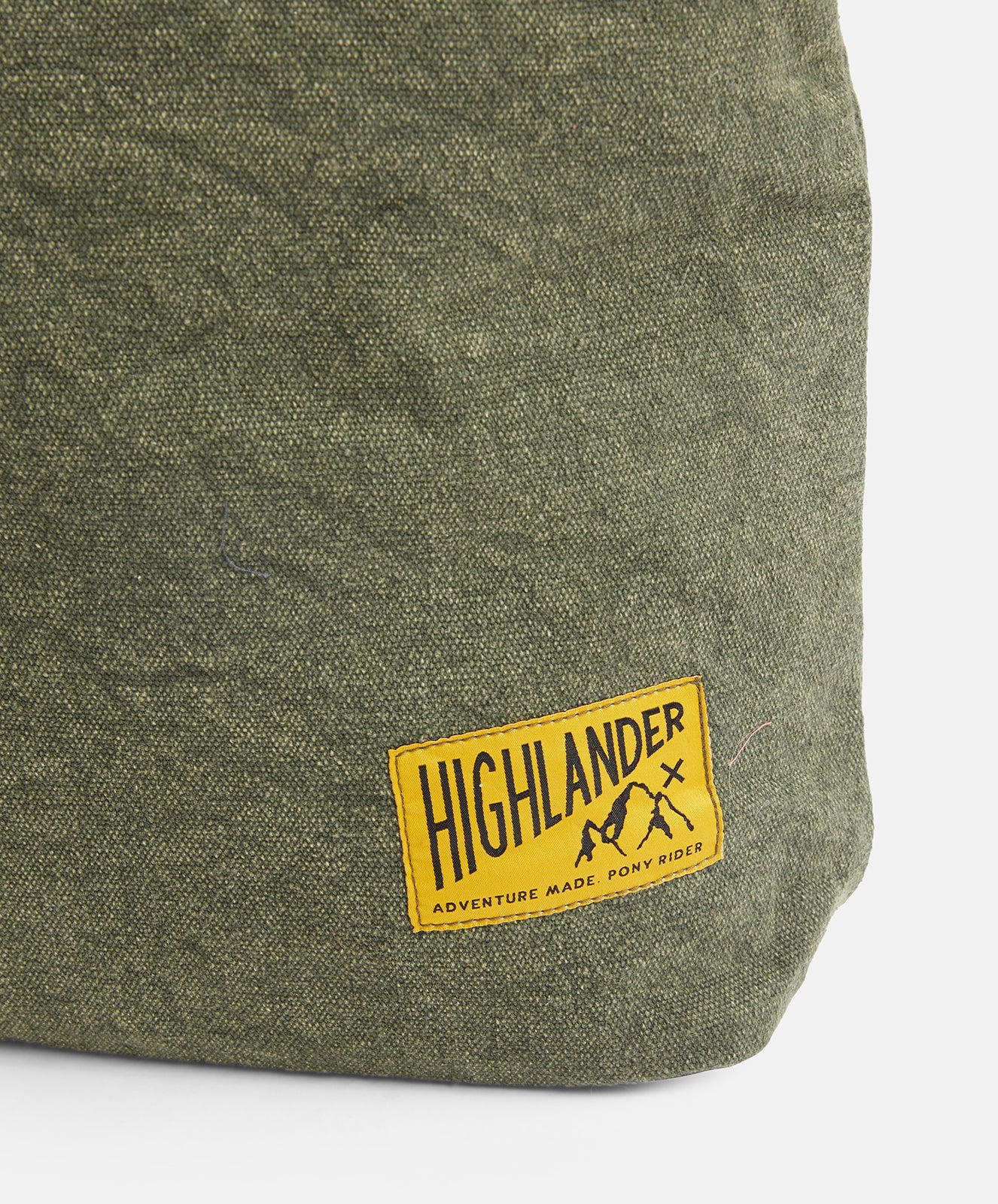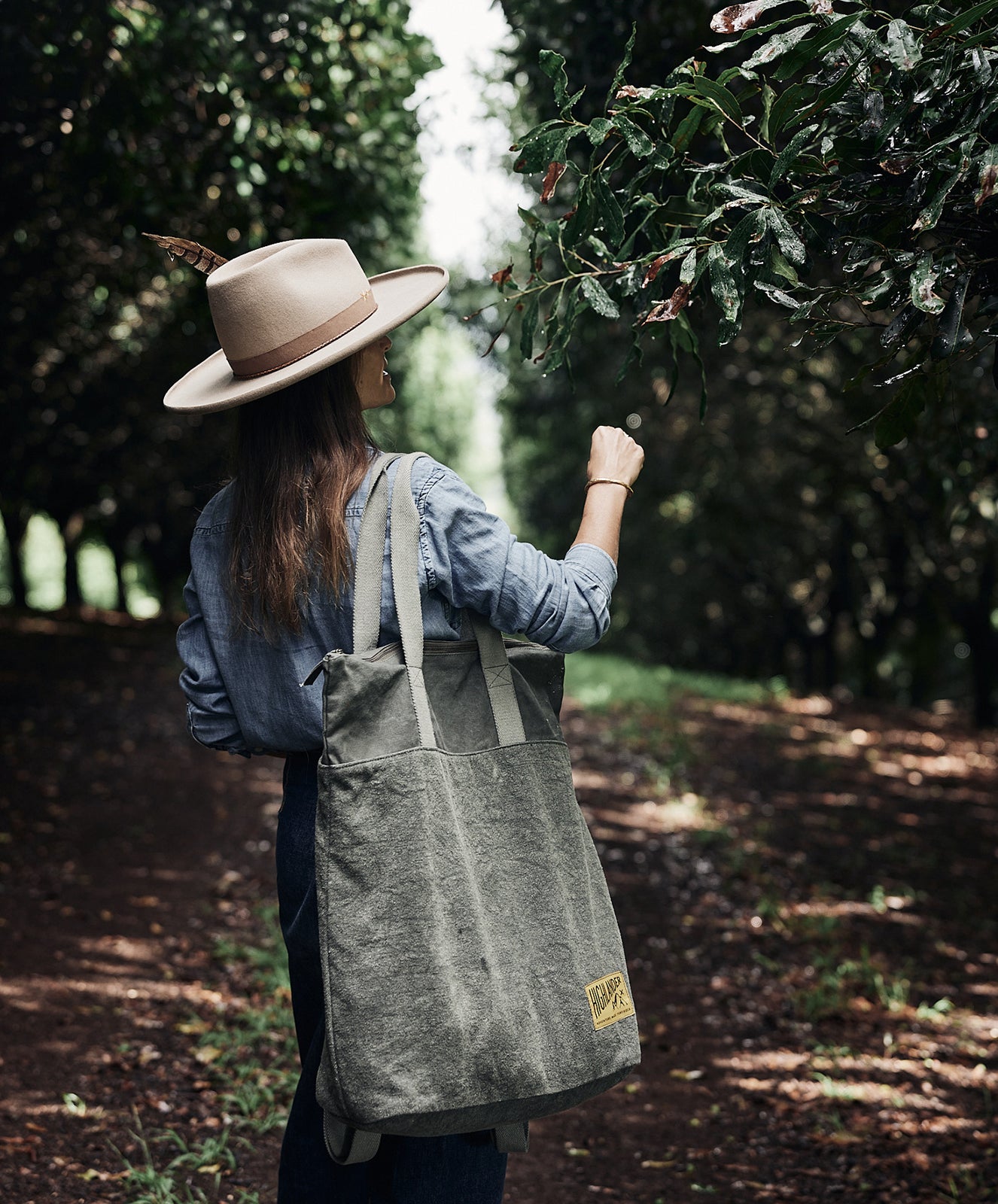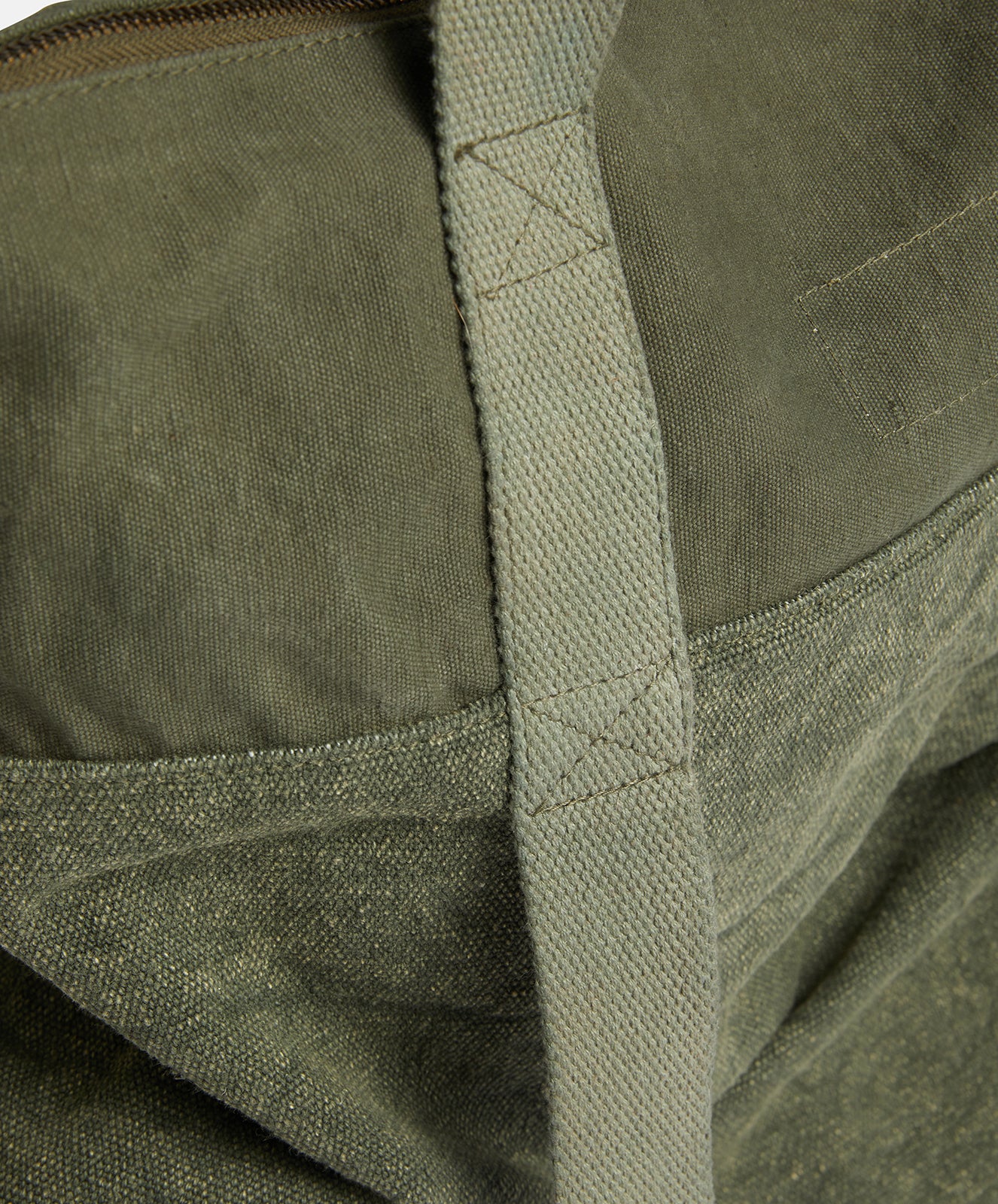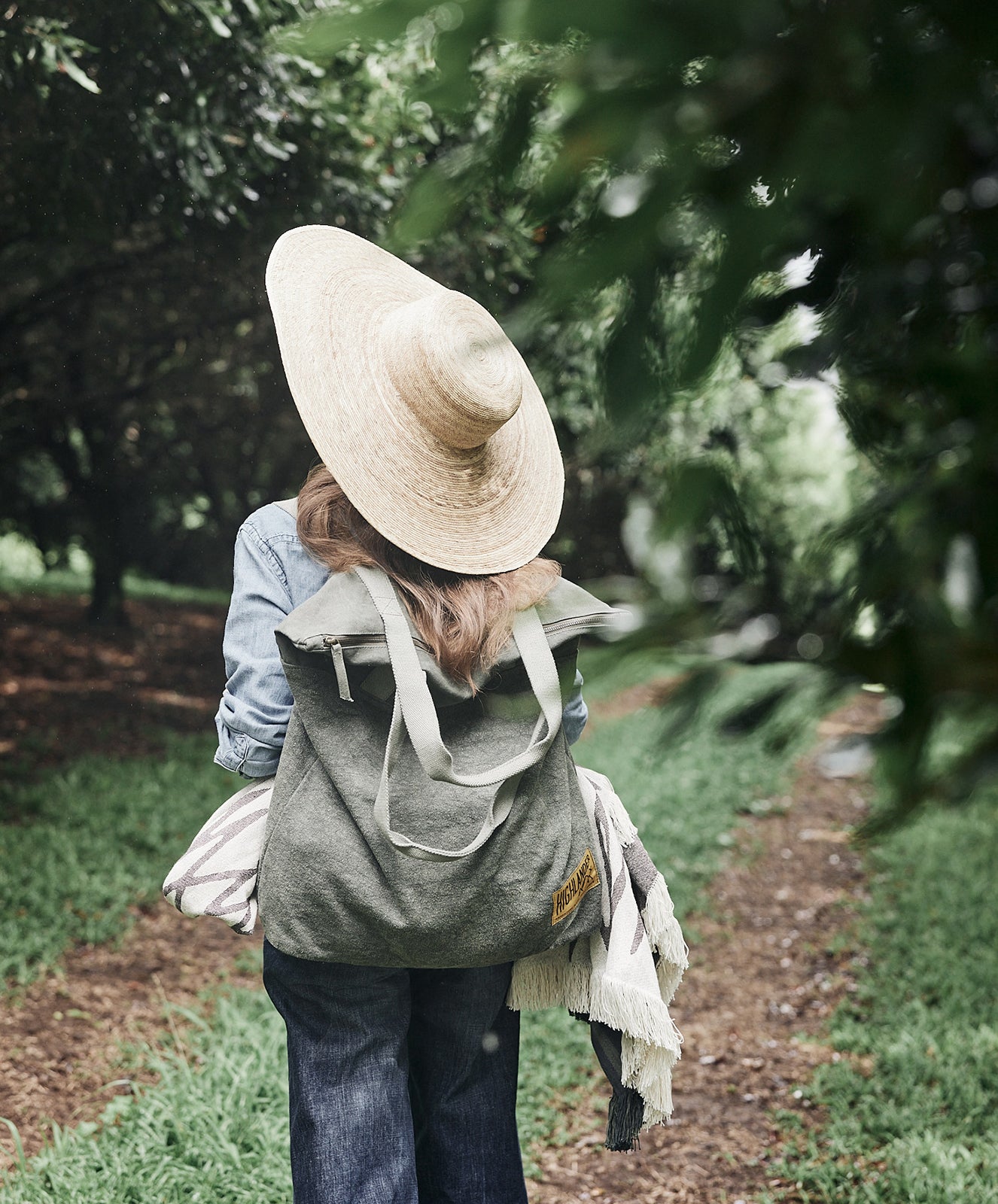 Adventure Slouch Bag | Khaki Upcycled Canvas
A backpack that's not really a backpack, more a slouchy bag you can wear as a backpack when you really need both arms!
Adventure Made Slouch Bag is big enough to pack all you need for a weekend adventure and just right for a day in the city. It's slouchy, tough, soft and durable. Crazy, we know. How do you get all those features in one bag? Well, we did and we made it super comfy to carry too. With two extra handles at the top and two straps on the back. Hang it over one shoulder or strap it on leaving your hands free. 
With a zip closure at the top and a built-in zipper pocket inside, you'll keep all your gear safe.
58cm x 54cm x 17cm / 23" x 21" x 7"
100% Recycled cotton canvas
Canvas subject to fade
Spot wash only
No detergent
Do not leave in sun
Made in India with local craftsmen
Designed in Australia by us