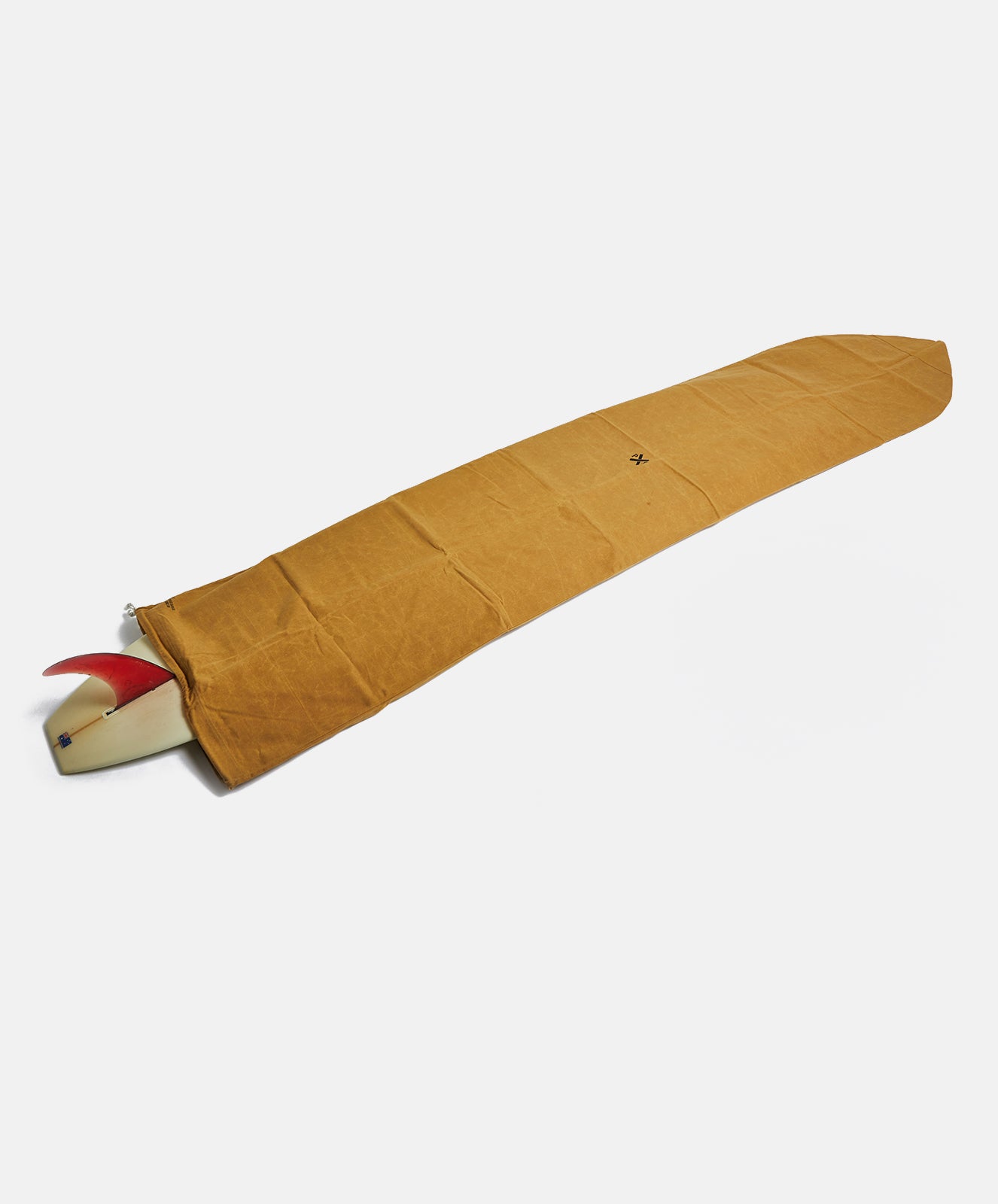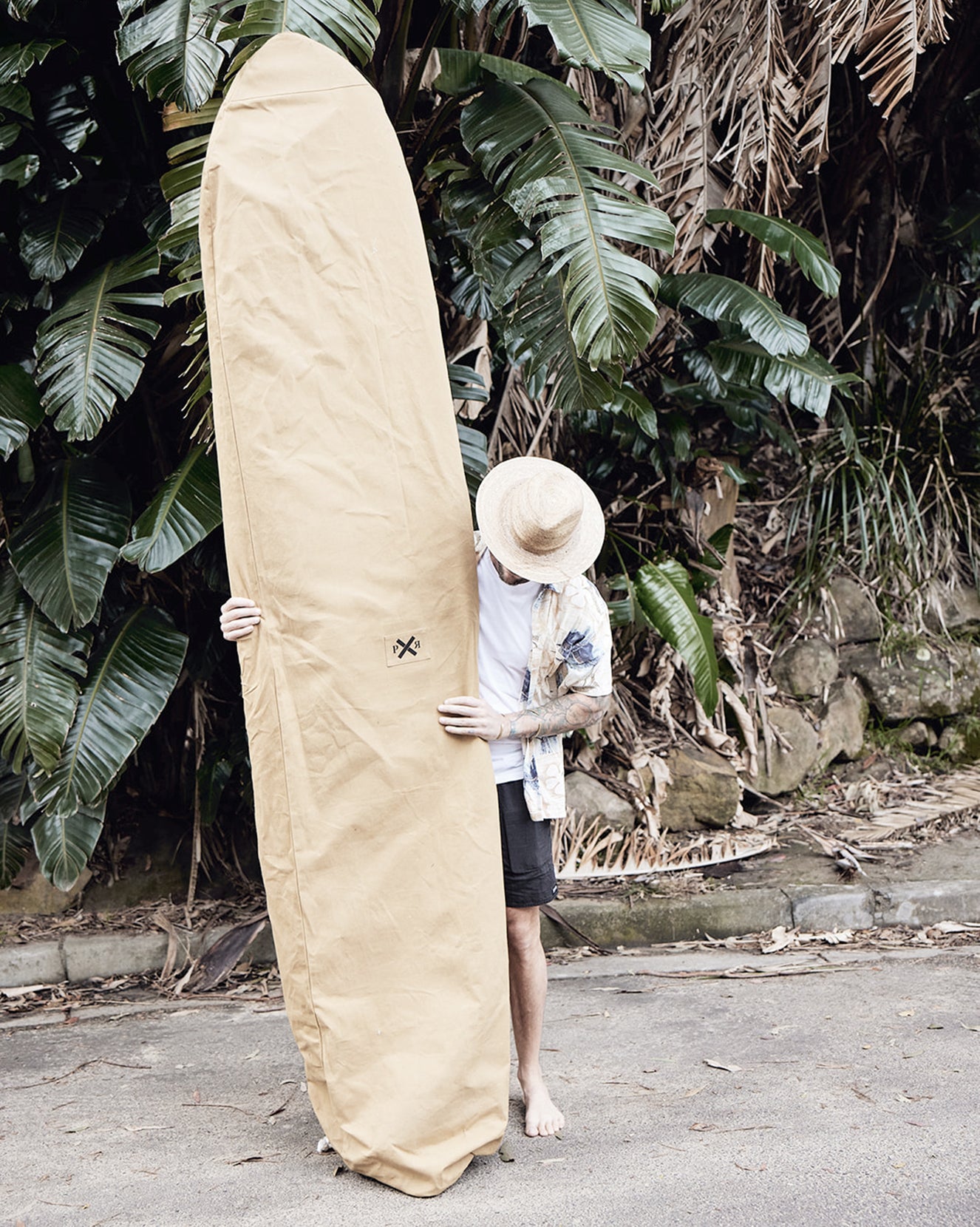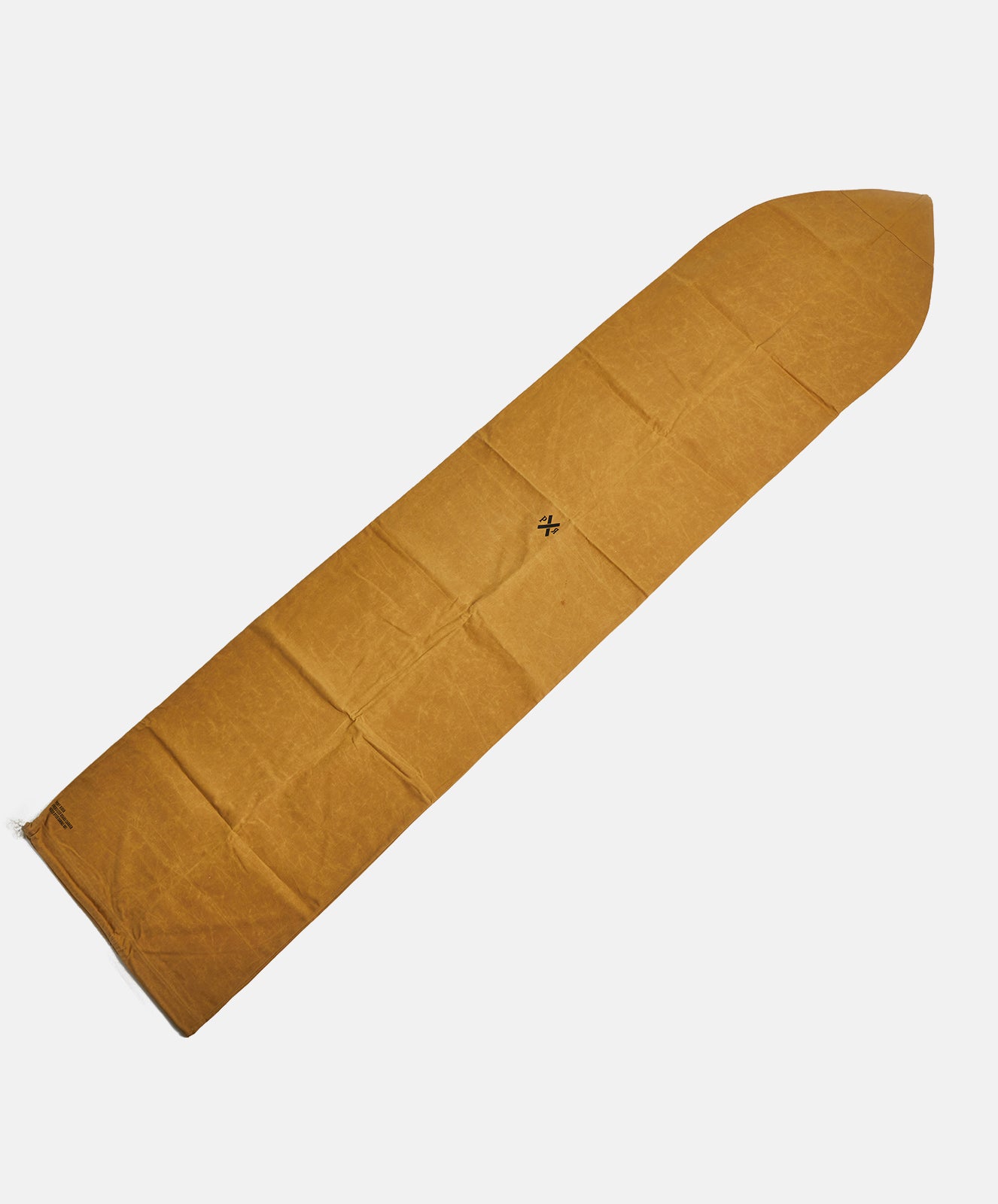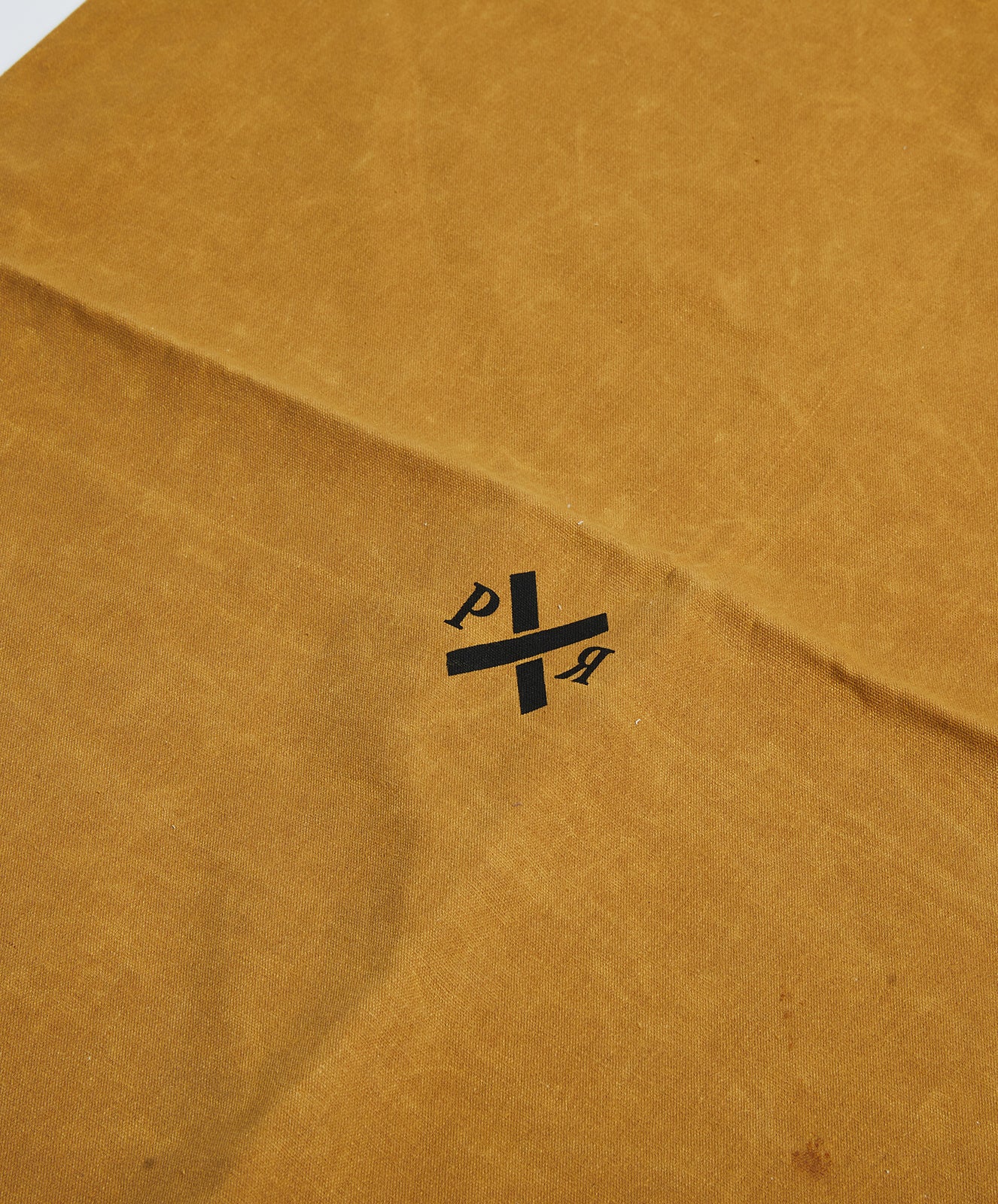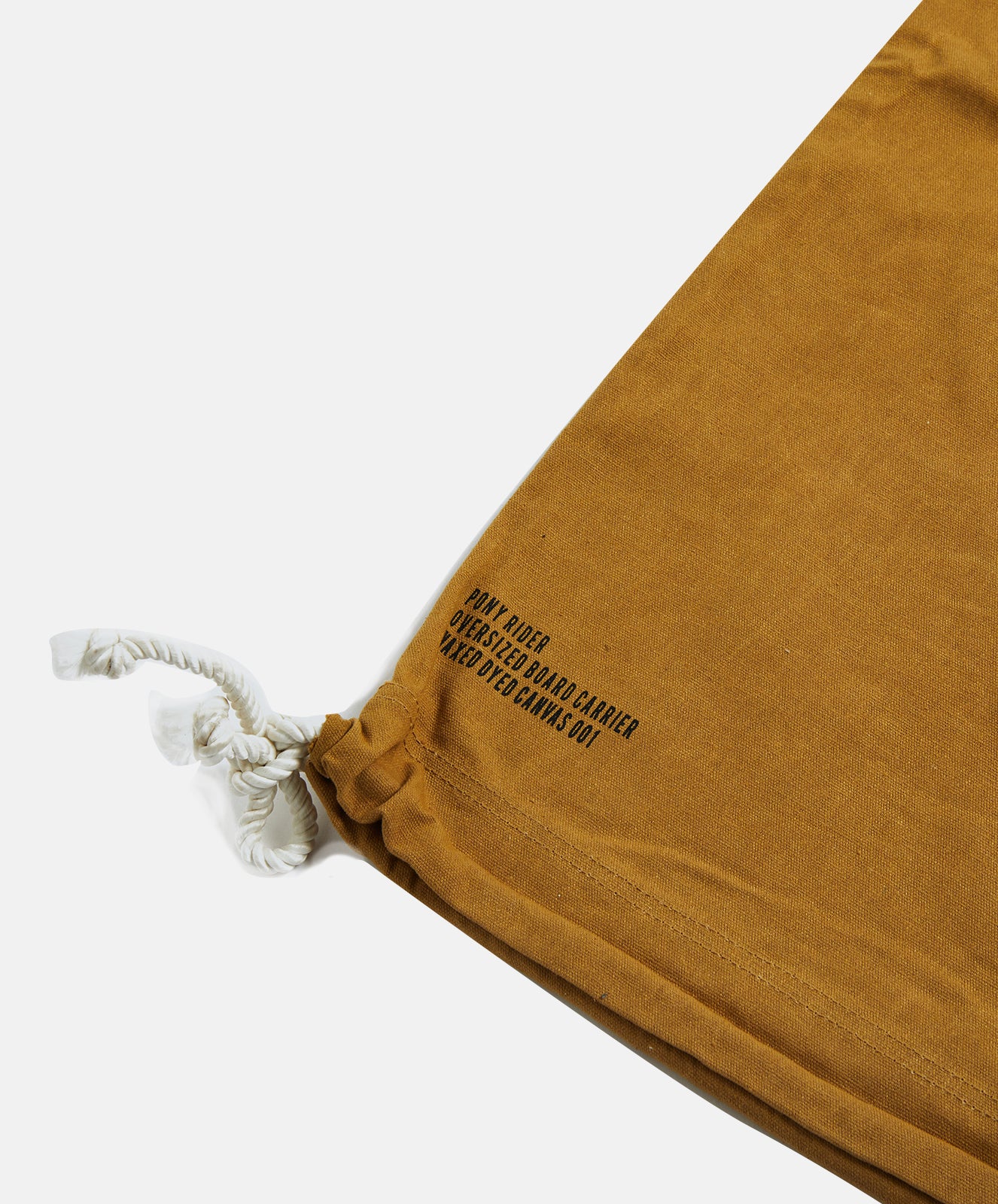 Weekend Warrior Surfboard Bag | Waxed Clay
Whether you are a weekend warrior or prefer a slightly more laid-back approach, our Weekend Warrior Canvas Board bag will be sure to keep your trusty surfboard protected from the sun and sand.
Perfect for toting your board around in the back of your car to ensure no ocean gets on your seats!
Note: This product is made using waxed canvas. As these pieces are handmade and washed, each one will have its quirks and character, which may also vary slightly from the image shown.
325cm x 70cm / 128" x 28"
Fits a 9-10ft surfboard

100% Waxed cotton canvas
Canvas subject to fade
Spot wash only
Do not use hot water
No detergent
Do not leave in sun
Made in India with local craftsmen
Designed in Australia by us