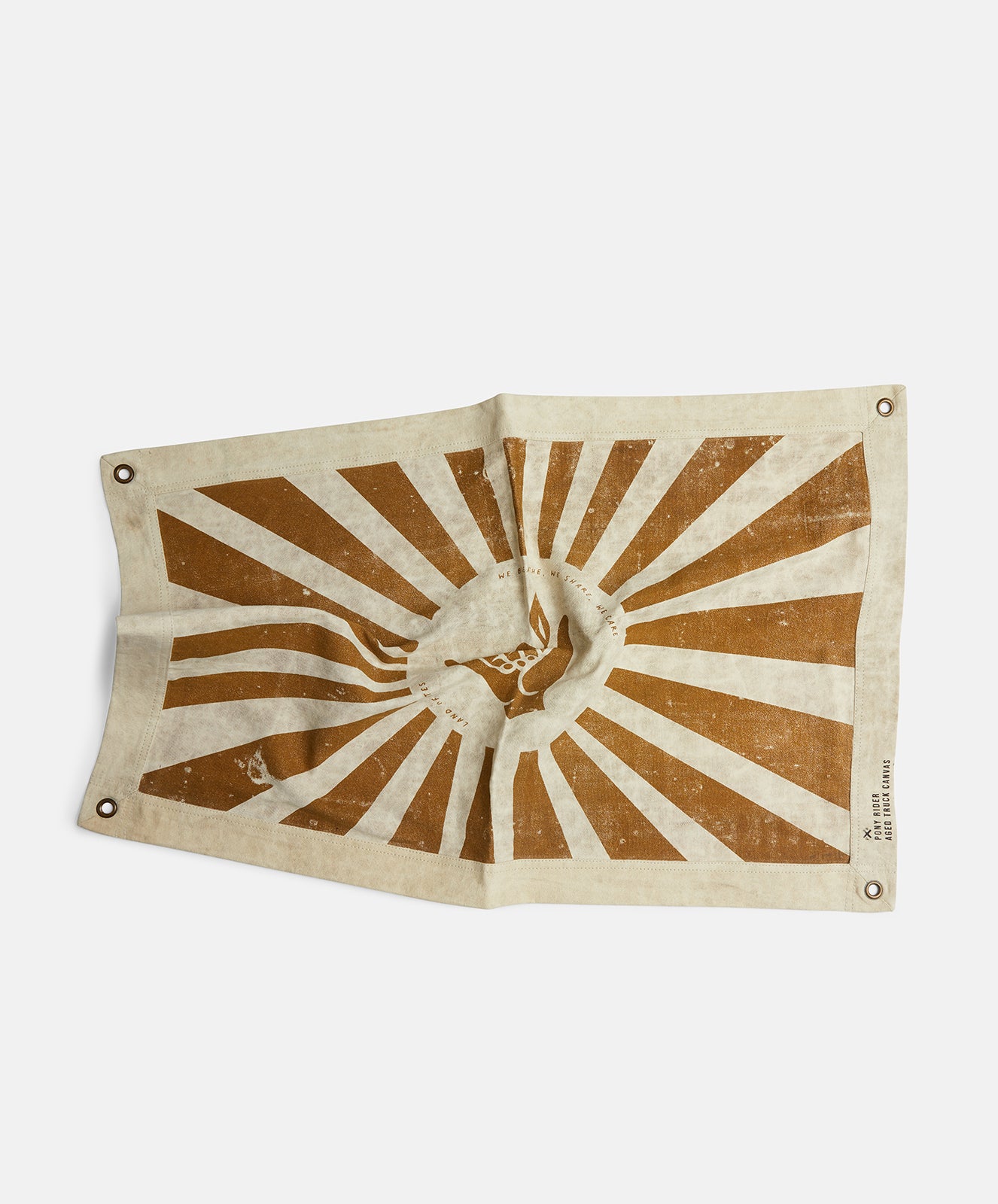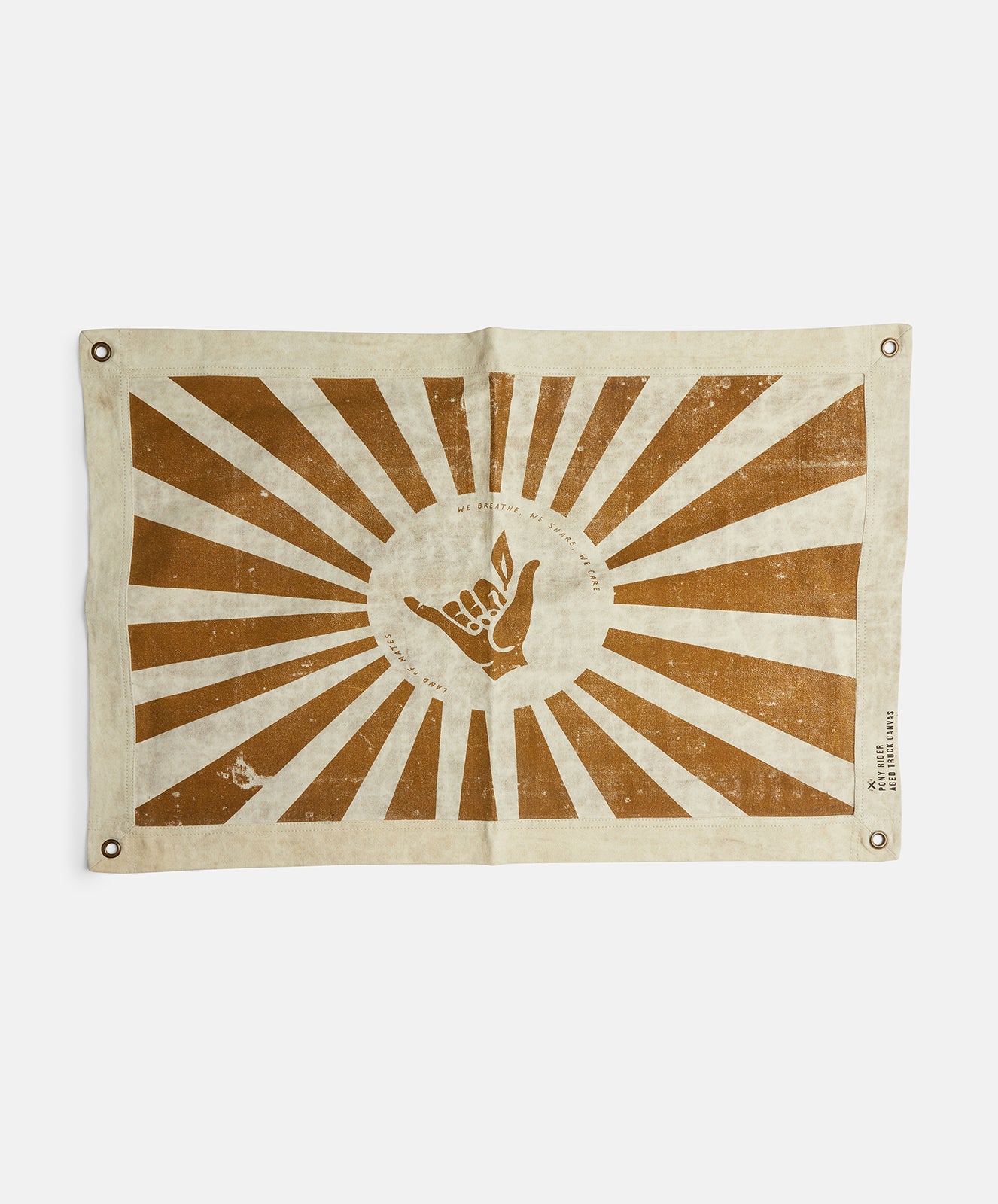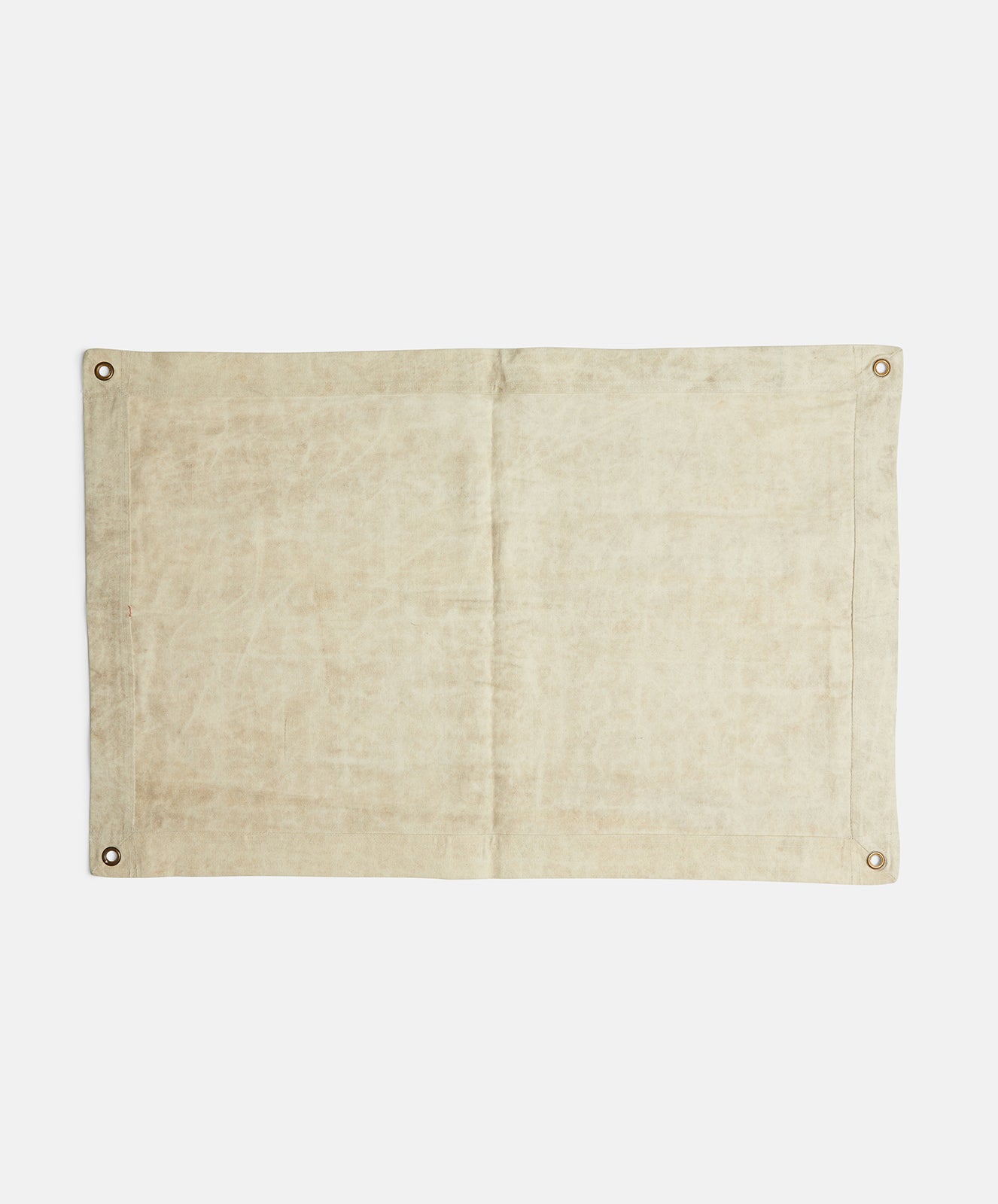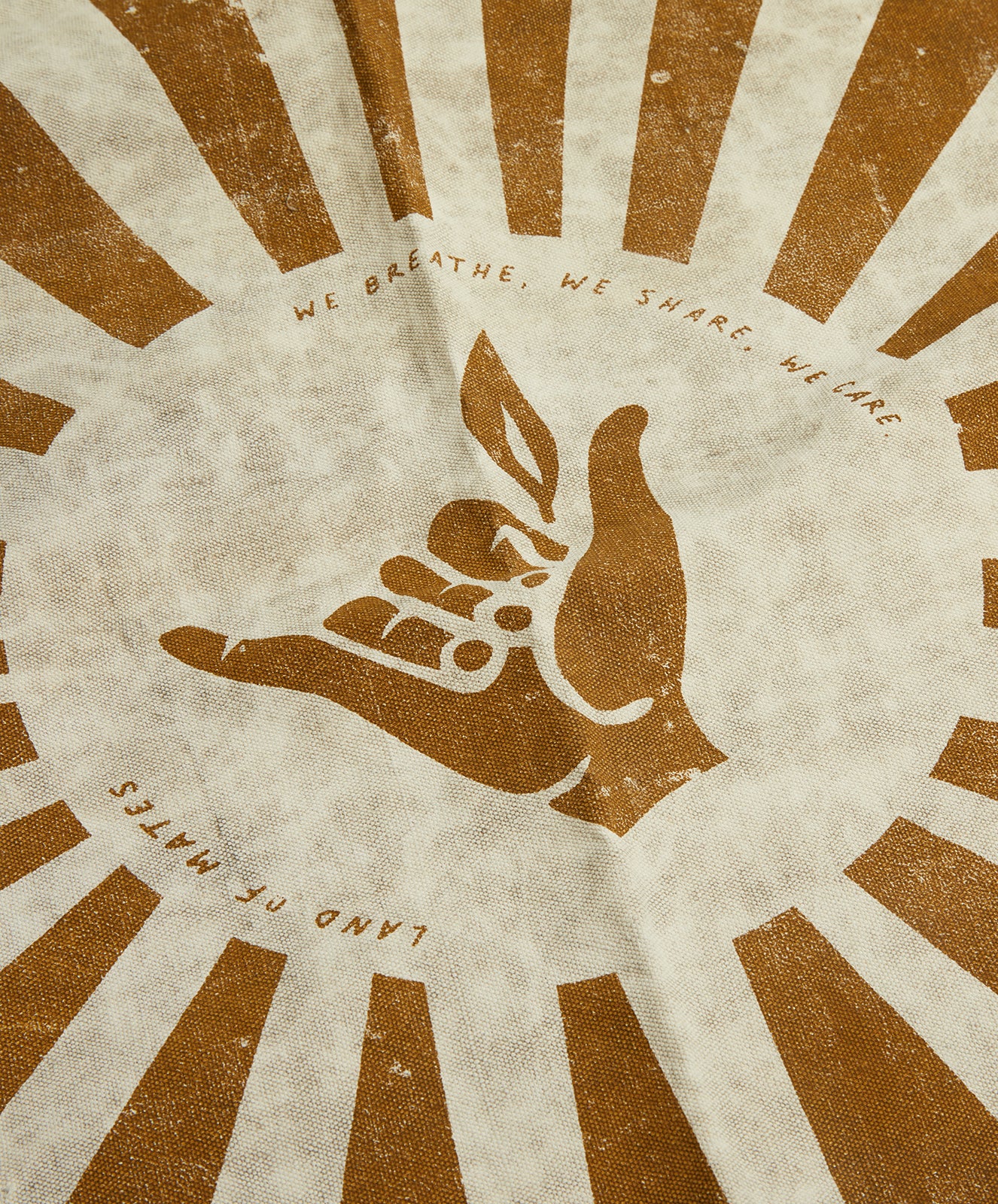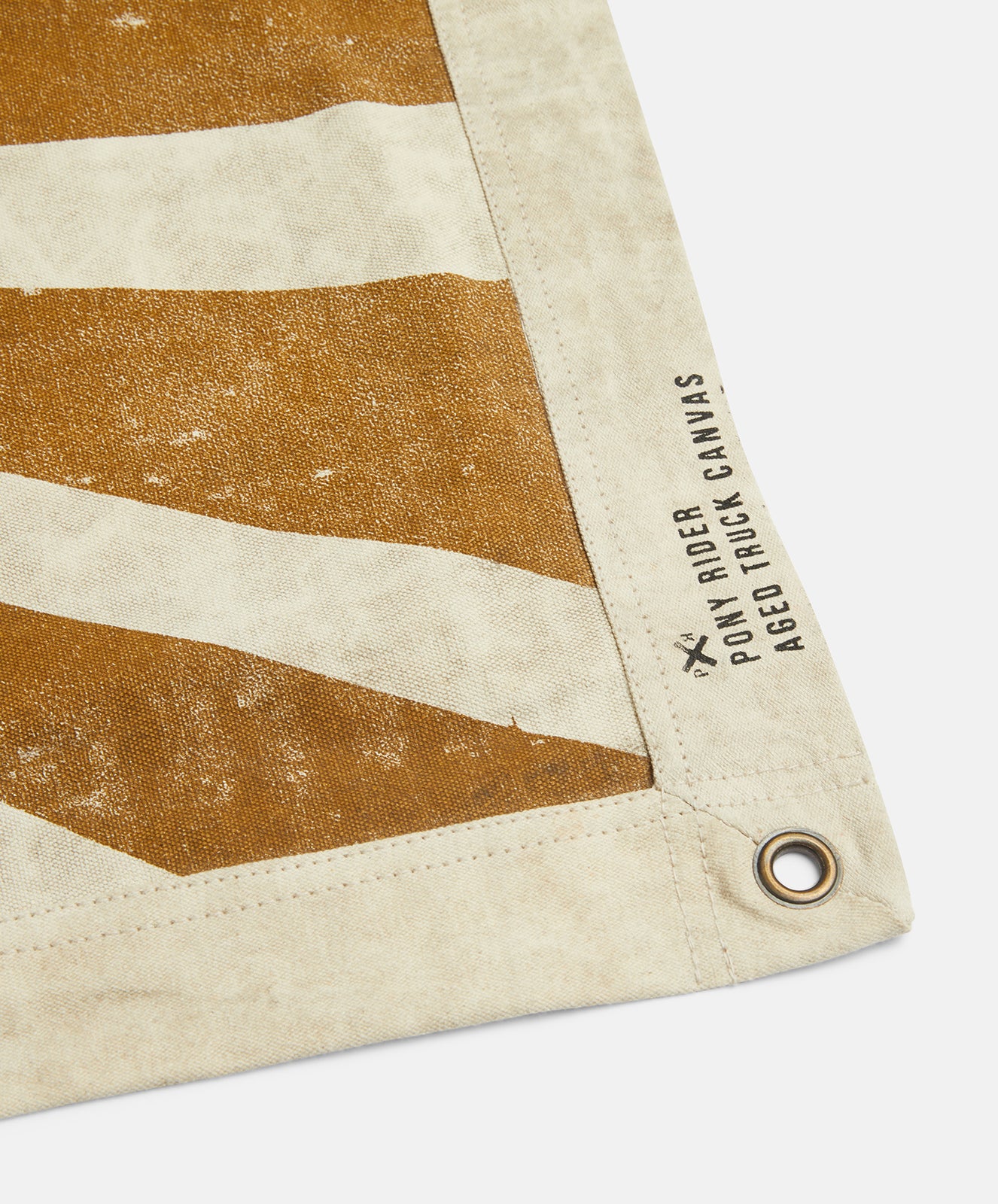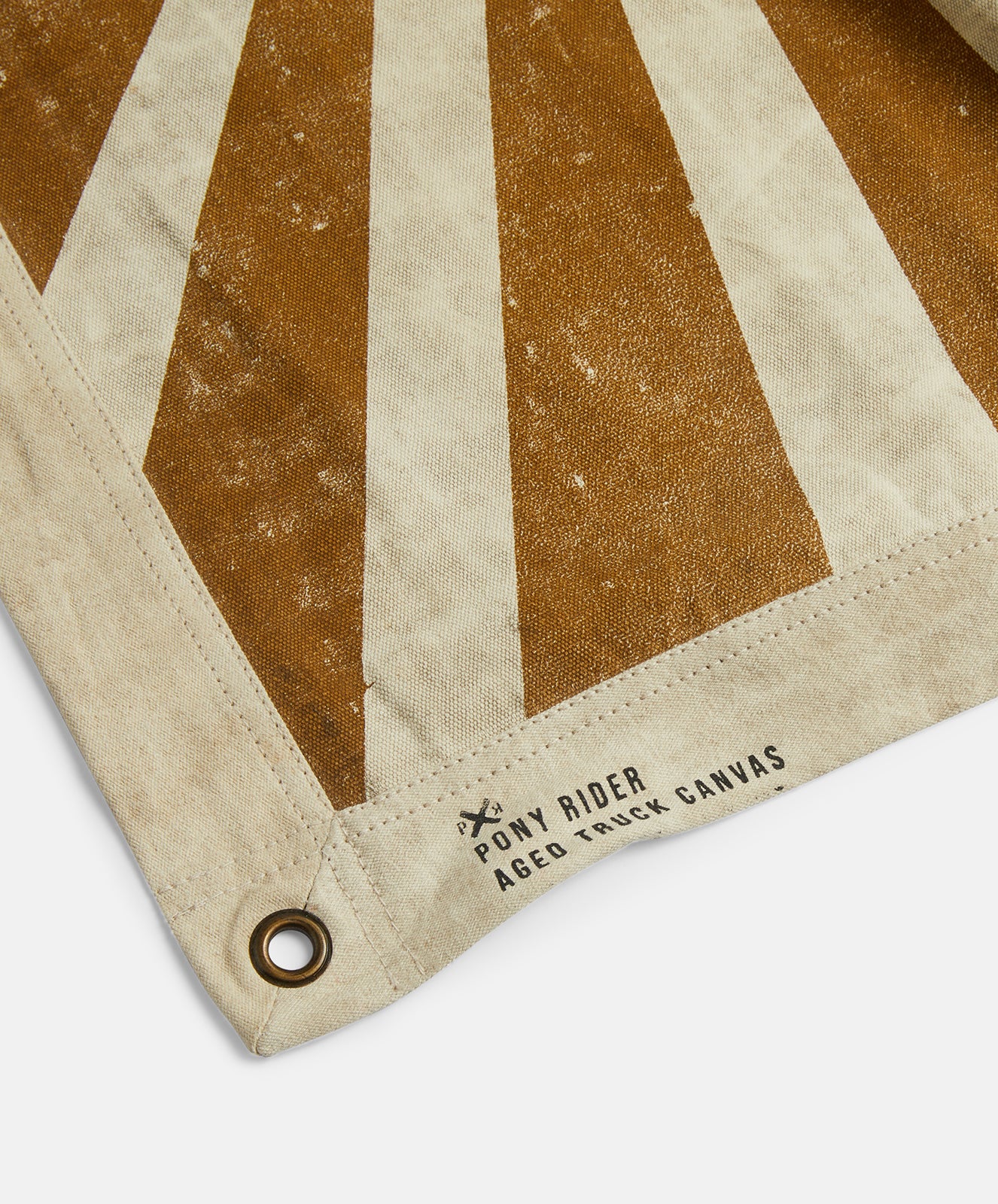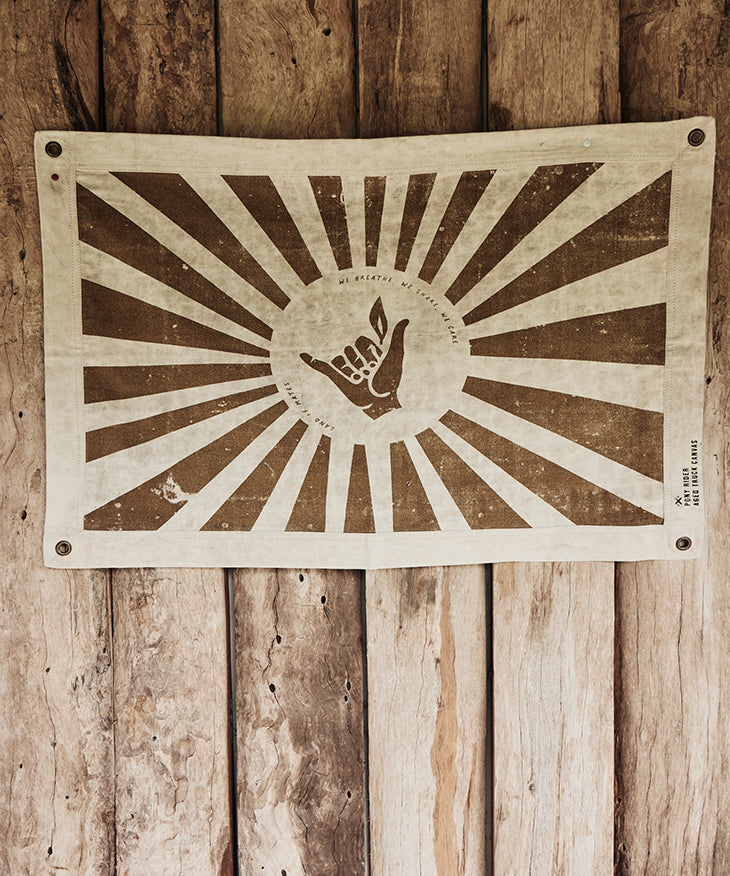 Shakkas Wall Banner | Upcycled Canvas
"Hang loose," "right on," "things are great," "take it easy" - The shakka originates from Hawaii with a friendly meaning behind it. When we think about it in Aussie terms it means "On ya mate," "you bloody ripper," you know, all the little sayings that make you feel good. Hang this fun piece in any space to liven the walls a little!

Note: This product is made using upcycled truck canvas. As these pieces are handmade and washed, each one will have its quirks and character, which may also vary slightly from the image shown.

Upcycled cotton canvas
Spot clean only
Do not leave in sun
Canvas subject to fade
Designed in Australia by us