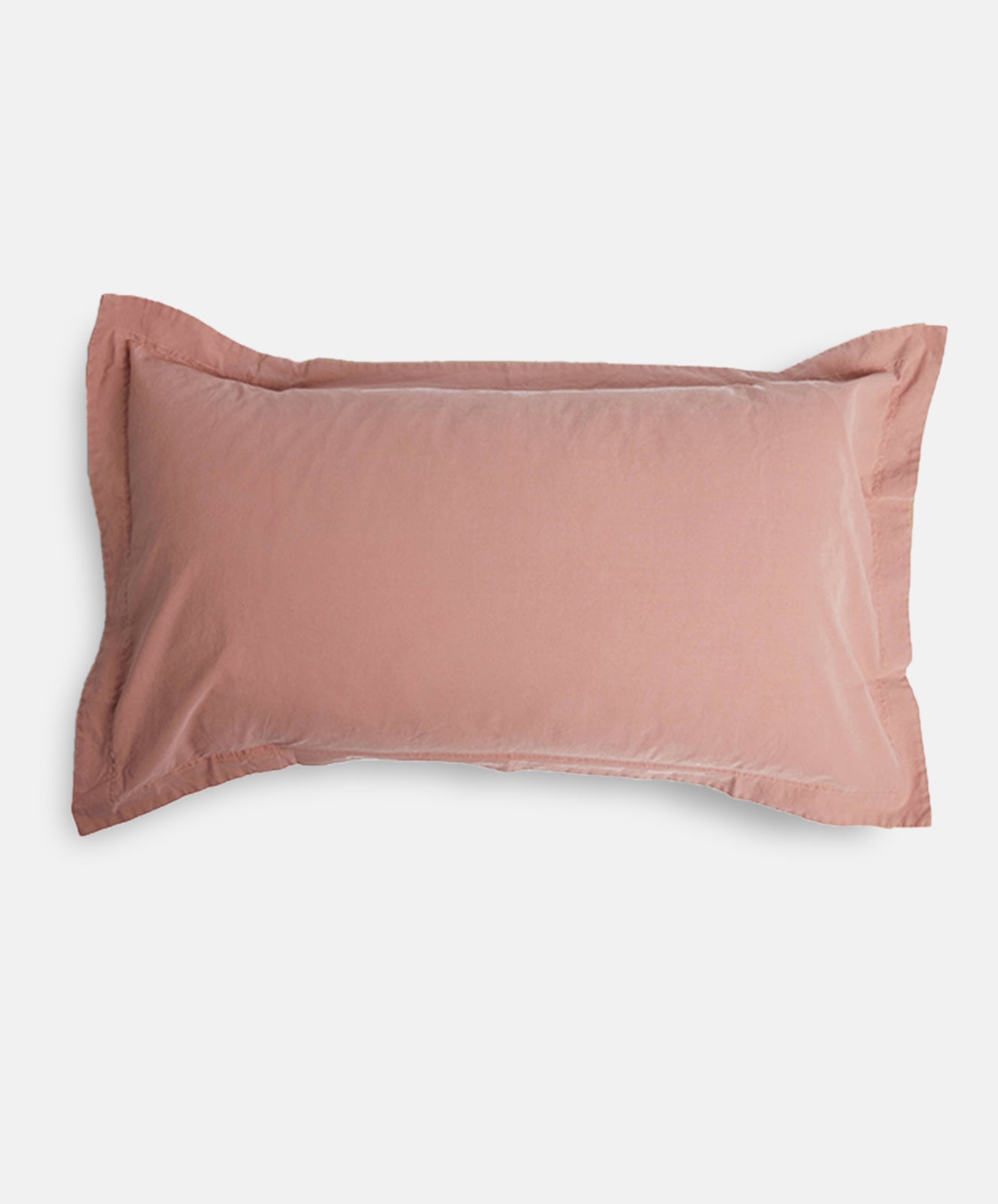 Organic Canvas Pillowcase | Donkey
Donkey pink is the newest addition to our organic bedding range. In case you're wondering what Donkey is, it's a beautiful stonewashed, pale, rose, pink with warm, earthy undertones. Damn, that's a lot of adjectives, we probably should have called it dusty rose!
These organic canvas pillow cases will be your new favourite place to rest. They are soft, super comfy and the perfect addition to any bedding set-up.
GOTS Certified Organic Canvas Stonewashed Bedding Collection - An eco-experience in bedding. Made from finely spun organic cotton canvas, machine washable and super durable.
And just to make sure our collection is as durable as we claim, we've performed 100 washes on it, and can proudly say it's ready for 100's more!
Standard - 75cm x 50cm / 30" x 20"

5cm Extra Edging / 2"
Set of 2
Designed in Australia. Made in India.
100% GOTS certified organic canvas
Percale lining
Cool machine wash gentle cycle
Lay flat to dry
No tumble dry
Do not leave in sun
Made in India by local craftsmen
Designed in Australia by us