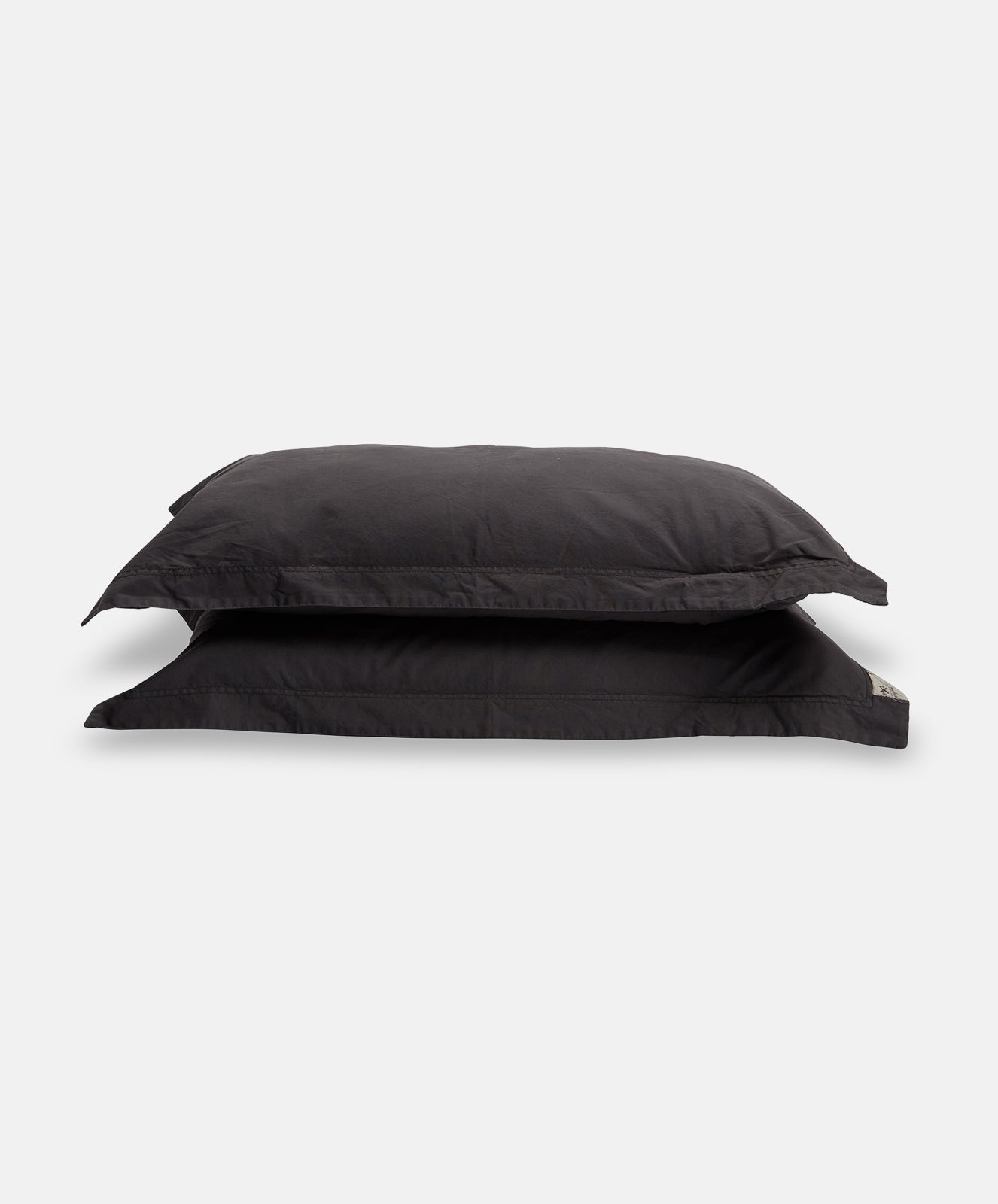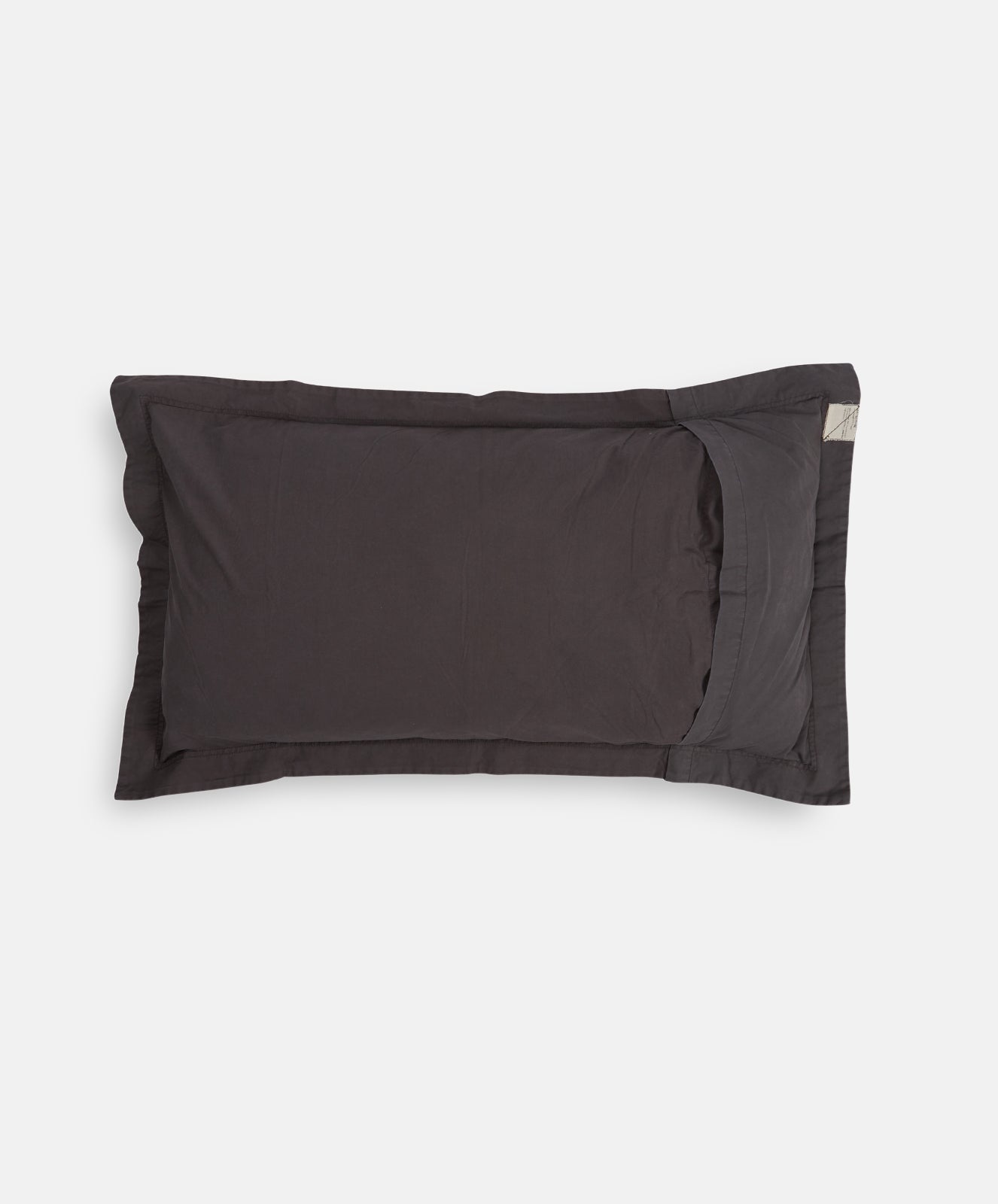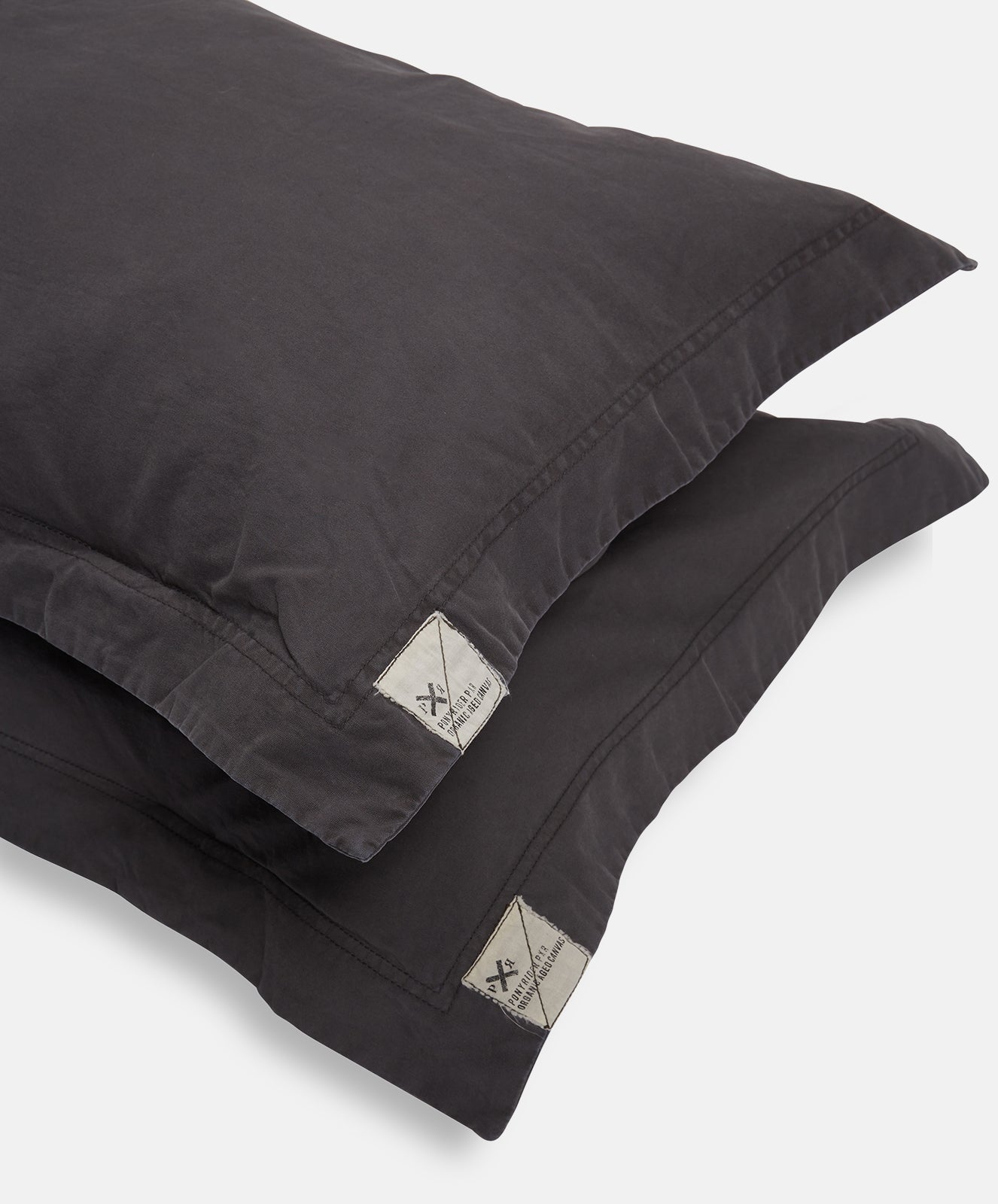 Organic Canvas Pillowcase | Charcoal
Introducing our Charcoal colourway to the mix and complementing our Duvets, these organic canvas pillowcases will be your head's new favourite place to rest. Comes as a set of 2.
They are soft, super comfy and the perfect addition to any bedding set-up. GOTS Certified Organic Canvas Stonewashed Bedding Collection - An eco-experience in bedding. Made from finely spun organic cotton canvas, machine washable and super durable. And just to make sure our collection is as durable as we claim, we've performed 100 washes on it, and can proudly say it is ready for 100's more!
Standard - 73cm x 48cm

5cm Extra Edging / 2"
Set of 2
Designed in Australia. Made in India.
GOTS Certified Organic Canvas
Cold machine wash
Percale Lining